On a wing and a prayer: how a policy void on drones is harming India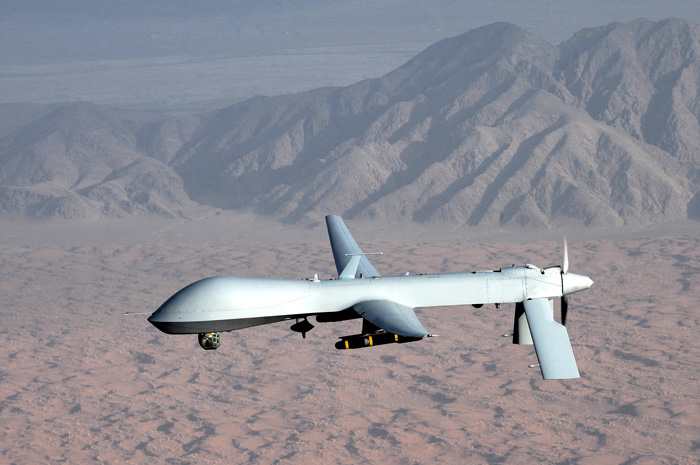 The row
On 15 July, Pakistan claimed to have shot down an Indian spy drone
The drone was reportedly the Chinese-made DJI Phantom 3, sold on eBay for Rs 1.5 lakh
India countered that it doesn\'t use Chinese drones, only indigenous ones
A diplomatic row broke out, threatening to chill the newly-thawed relations
It also sparked a debate on the use of drones in India
The potential
Camera-fitted drones are used to monitor crop yields, spray pesticides
Security forces are using them to navigate hostile terrain
Drones were used during the Nepal earthquake to spot survivors
Online retailers can use drones to deliver packages to remote areas
The threat
There is no policy to regulate drones, DGCA is formulating one
Security experts worry terrorists could use drones to carry out precision attacks
Alleged 26/11 handler Abu Jundal has reportedly confessed to such a plan
Unregulated drones could endanger critical facilities, pose privacy challenges
Who will be held liable if a rogue drone causes damage?
This Wednesday, Pakistan shot down a drone near the LoC and claimed that it was spying for India.
The drone turned out to be of Chinese make, while Indian armed forces only fly drones built indigenously by private companies or by the DRDO. This led some to believe that Pakistan had shot down one of its own drones.
The incident nevertheless triggered a diplomatic row that now threatens to undercut the renewed Indo-Pak engagement just launched by prime ministers Narendra Modi and Nawaz Sharif.
The row may yet fizzle out, but the incident has laid bare the inadequacy of India's understanding and regulation of drones.
The market for drones is booming. According to a report, the global drone market grew from $6 billion in 2013 to over $7.5 billion this year. And it's likely to continue growing at 19% till 2024, by when it will be around $13 billion.
Also see: a video on how different drones are used
In India, the drone market is estimated to grow to $421 million by 2021, according to 6wresearch. Today, the cheapest drones in the country cost around Rs 4,000-5,000 and are freely available online on eBay and Flipkart, as well as in several metros. They have a limited flying range are designed purely for recreational purposes. The more sophisticated ones come for Rs 4-5 lakh; they can fly for up to 30 km and are fitted with infra red sensors to surveil an area even at night.
Is this good or bad?
Highs and lows
Advantages of the easy availability of drones are many. As are the challenges, however.
First and foremost, unregulated drones pose a security threat. The one downed by Pakistan, DJI Phantom 3, is sold on eBay for Rs 1.5 lakh. Another model of the drone, DJI Phantom Quadcopter, had a caused security scare when it strayed into the White House in February this year.
An inquiry found the toy drone flew into the US president's estate when the owner's friend lost control of the flight.
Two months later in April, a drone carrying radioactive material was flown near the office of the Japanese prime minister.
Modern drones fly long distances, come equipped with high-resolution cameras, and are available to anyone with deep enough pockets. Who flew the drone over Pakistan, therefore, is anybody's guess.
This is a disturbing thought. Having drones with powerful cameras flying unregulated is a security and privacy nightmare.
The other side of drones is recreational and commercial. You could, for example, fly a camera-mounted drone to give your wedding shoot surprising new angles while showering the reception with flowers. A filmmaker who has to take aerial shots can cut costs by using drones instead of helicopters. A builder can send a drone up to get a birds eye view of the construction of a highrise.
The Chinese-made drone that Pakistan downed, DJI Phantom 3, is sold on eBay for Rs 1.5 lakh
Of late, drones are being tested for delivering packages. Online retail giant Amazon has already tested the technology abroad, while executives of its Indian competitor Flipkart are hoping to persuade the government to allow it to drone-deliver packages to rural areas.
Flipkart's distribution network extends to 200 cities and towns, and a fleet of drones programmed to deliver products to areas that are not directly connected to major cities could drastically reduce costs and delivery time.
Developers are also working to programme drones to identify crop yields and spray pesticides over farms. Already, information collected by drones is helping farmers in Uttar Pradesh contain a crop infection that, left unchecked, could spread out and cause widespread damage.
Still, the full potential of drones for commercial use is far from tapped; developers are holding back due to the absence of a clear, uniform policy on drones.
Restricted flight
Since it can't curtail the supply, India's aviation regulator, the Directorate General of Civil Aviation, or DGCA, is working on a policy to regulate the sale of drones, their specifications and overall market.
It's a tricky policy to formulate as the DGCA will have to accommodate the concerns of the ministries of defence, home and a host of security agencies, which is a complex and time-consuming exercise.
The biggest concern for DGCA is keeping drones out of the hands of terrorists, who have reportedly been planning to use them for precision attacks for a while now. The Delhi police have repeatedly claimed that Lashkar-e-Taiba and Jaish-e-Mohammed are planning to use drones to strike Delhi.
Abu Jundal, one of the alleged handlers of 26/11 Mumbai attacks, has reportedly confessed to plotting an attack in Mumbai using drones back in 2009. The recent scares in Japan and US have only further spooked security agencies.
So, can the DGCA balance these security concerns with the commercial use of drones?
Security experts believe it can, by attaching certain riders to the use of drones.
"Technology like this can be misused quite easily. Factors like the size of a drone, permissible height, payload etc will have to be considered before permitting flying of drones. Also safeguards will have to be placed to prevent the drone operator from being controlled by malicious elements," says Air Vice Marshal (Retd) Manmohan Bahadur.
Lt Gen (Retd) Anil Chait, former head of the Integrated Defence Staff, adds: "Considering our neighbourhood, we will have to prioritise security. But the US and parts of European Union, that are as much threatened as us if not more, have allowed drones because of their enormous benefit. I think it is only a matter of time before drones take to Indian skies."
India accounted for 22.5% of the world's drone imports from 1985 to 2014. But the market is still unregulated
In Delhi, the police already lets people fly drones as long as they stay away from public. "Our only concern is that people should not fly drones near critical installations and VIP areas like airport terminals," says Delhi Police spokesperson Rajan Bhagat. "In these areas, only those authorised by the DGCA are allowed to fly drones."
As things stand, only the defence forces are currently allowed to use drones freely. Everyone else has to seek permission from the police every time a drone lifts off.
Apart from security, there are legal and operational concerns about drones as well. It's not clear, for instance, who is to be held guilty if a drone goes out of control and harms somebody.
Taking off
Despite the policy uncertainty on drones, the market for them is flourishing. Ever more advanced drones are continuously hitting the market.
According to a report, India is the largest importer of drones globally, bringing in everything from recreational toy drones to armed military ones. It accounted for 22.5% of the world's drone imports between 1985 and 2014.
Drones supplied by Neil Gokhale, Head of Engineering at Quidich, were used by NDTV news channel to show how entire cities had crumbled to dust in the devastating Nepal earthquake in April this year.
"In Nepal, a villager requested that we send our bird to the other side of a nearby hill where four villages were located," recalls Gokhale.
The images the drone relayed back were horrific, but helpful: the villages had been flattened but there were survivors. Relief and rescue teams were immediately dispatched.
Last year, 10 drones, each hired for Rs 10,000 per day, kept an eye on the Ramlila celebrations in Delhi.
"We mounted cameras on the drones to keep an eye on people for security reasons. Surveillance by our guards is effective only at the eye level. And even that becomes difficult as the crowds grow," says Arjun Kumar, Secretary of the Luv Kush Ramlila Committee. "These drones sent us live feeds from 100 feet above, so we were able to monitor and manage the better."
Drones built OM UAV Systems are being used by security forces in Naxal-affected areas.
"Our drones are sent out ahead by the CRPF patrols, to check if the area is safe. They can spot concealed adversaries or booby traps," says the firm's head Shailesh Srivastav. "Thermal cameras on drones allow defence forces to see through dense vegetation even at night."
Gokhale's latest project involved creating thermal maps of fields in Uttar Pradesh. "We got the contract from five big sugarcane growers of UP, who wanted us to spot areas in their fields where crops were drying or not showing normal growth. So, using drones we created thermal maps and based on them, experts were able to advise the farmers suitably," he says.
The drone technology is developing fast. Any further delay in regulating the market will likely push the trade underground. Already, drones of various specifications are being sold under the counter Sadar Bazaar and Ghaffar Market in Delhi's Karol Bagh.
In the long run, this will not only deprive the country of the enormous benefit of drones, but worsen security concerns even further.