NRHM: Rs 10,000 crore scam that left 6 people dead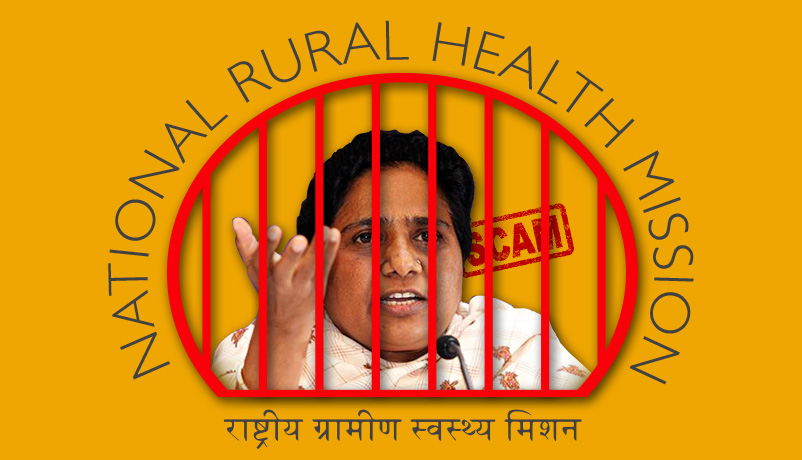 The Central Bureau of Investigation is reportedly going to quiz BSP chief Mayawati in connection with the National Rural Health Mission (NRHM) scam. The ever combative Mayawati has accused the BJP-led government of using the CBI to target political opponents.
But what was the NRHM scam all about?
NRHM was an ambitious scheme launched by the UPA government in 2005, aimed at improving healthcare in rural India. Given the massive funds involved in the scheme, it ended up giving rise to allegations of mismanagement, especially in Uttar Pradesh.
Here are a few numbers that explain the scam.
rupees
The estimated loss to the exchequer because of the scam.
This amount roughly equals to the funds allocated for the NRHM for the entire country, every year.
The scam basically amounted to misutilisation of funds based on forged documents.
The number of people who have been killed in connection with the scam. The victims were at different levels of the government hierarchy - Chief Medical Officers, project managers and even clerks.
Among all the scams that have taken place in India, only the Vyapam scam in Madhya Pradesh has led to a higher number of deaths than the NRHM scam.
The number of chargesheets that the CBI has filed against senior officials of UP health department and private companies.
But the CBI did not name former UP minister Babu Singh Kushwaha, allegedly one of the masterminds behind the scam.
The number of senior doctors who have been suspended by the UP government for the scam.
More than 100 doctors across the state were under the CBI lens for their alleged role.
Subsequently, four more people - bureaucrats as well as traders - were arrested due to their involvement in the scam
The number of ministers in UP who had to resign because of the scam - Babu Singh Kuswaha, minister for family welfare and Anant Kumar Mishra, health minister.
Babu Singh Kuswaha subsequently joined the BJP.
The number of years the CBI took to decide to quiz Mayawati, who was the chief minister.when the scam took place.
Mayawati accused the BJP using the CBI for its vendetta politics and promptly decided to contest the upcoming Assembly elections in Bihar. Her entry is likely to harm the BJP's prospects.