Note ban: how Chandni Chowk's jewellery & bullion trade is suffering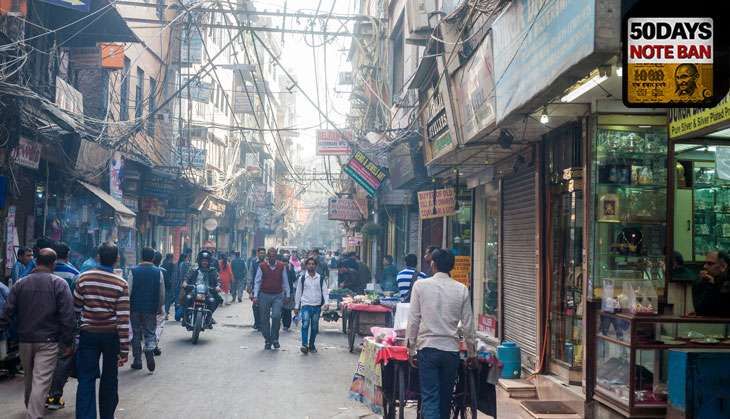 Dariba Kalan in Chandni Chowk houses one of Delhi's largest jewellery markets. Most shops, however, have not seen many customers despite it being the annual marriage season, when they usually do brisk business.
At 2.30 in the afternoon Tuesday, most jewellers are reading newspapers or gossiping even as rickshaws make their way through the narrow street with ease, something unusual for a street in the walled city. Even Jalebi Wala, the famous sweet shop at the entrance to the market, has few customers today, quite unlike the long queues it is used to.
Also Read: Left to rot: Note ban ruins wholesale vegetable, flower trade in Delhi
"Demonetisation has broken the back of our businesses", is the common refrain among the angry jewellers, who form one of the core vote banks of the ruling BJP. As a jeweller points out, "Many of those who put up special stalls to sell chai during the campaign in support of Modi, are asking what happened to the promise of Achhe Din."
Jewellers have been the target of enforcement agencies in the wake of reports that gold was sold for twice its rate as people scrambled to get rid of their old notes. "For the fault of a few, the entire community continues to be seen with suspicion," rues one jeweller.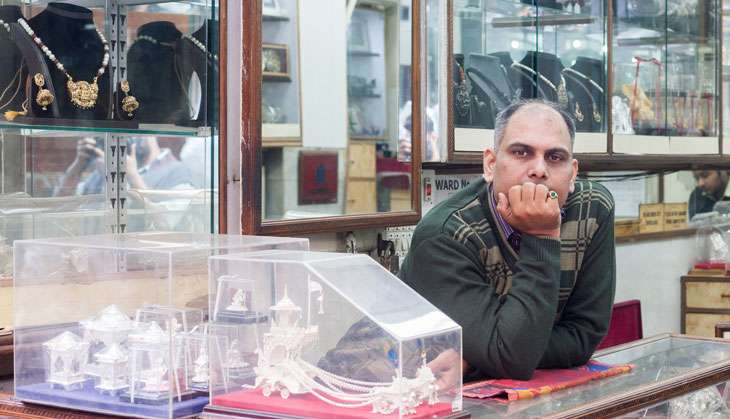 Supreet J Bargi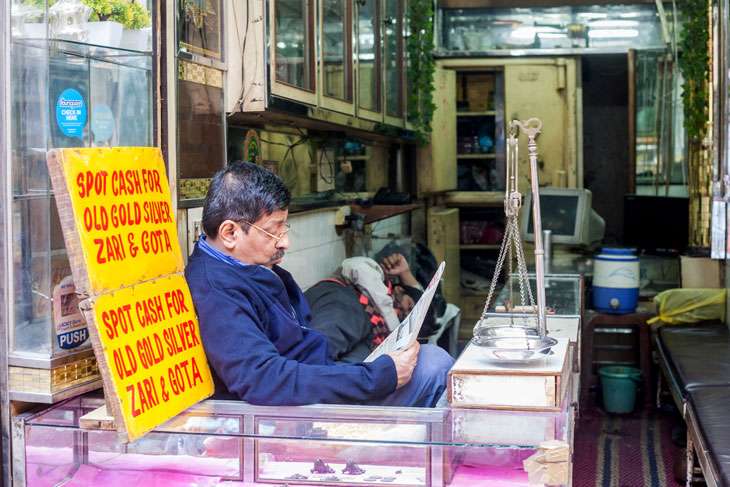 Supreet J Bargi
Dariba has seen little business since 9 November, the day after Narendra Modi announced that Rs 500 and Rs 1,000 notes would cease to be legal tender. The prime minister had then promised things would normalise in 50 days.
But the only change in the last 40 days since this reporter last visited this market is that most shops are open. The last time shops were shut, fearing raids.
"There is still no business as you can see," says Akhil Kumar, whom this reporter met on 18 November, pointing towards the mostly empty shops, including his own which deals in traditional silver jewellery. Others deal in gold, diamonds and precious stones.
"I opened the shop at 12.30 pm today," Ashok Kumar, who owns the shop where Akhil works, says explaining that he had to go to the bank in the morning to withdraw cash. He could only get Rs 10,000 despite the limit being Rs 24,000 per week. "My son returned empty handed the last two times I sent him to get money," Kumar says. "How does one do business without cash?"
Kumar is worried that the withdrawal limits will likely continue even after the promised 50 days. "Much of our business is in cash or credit," he says. Kumar has applied for a point of sale machine to enable credit and debit card payments, but it's yet to arrive. "We have no option but to turn the customers back."
"The government keeps saying enough currency notes are being printed. Where are they going then?" Kumar asks. "This is what happens when you do something without planning." Noting that the government is going back and forth on its own rules, he says, "Now we are hearing that they are going to criminalise holding of old currency notes even before the 31 March deadline."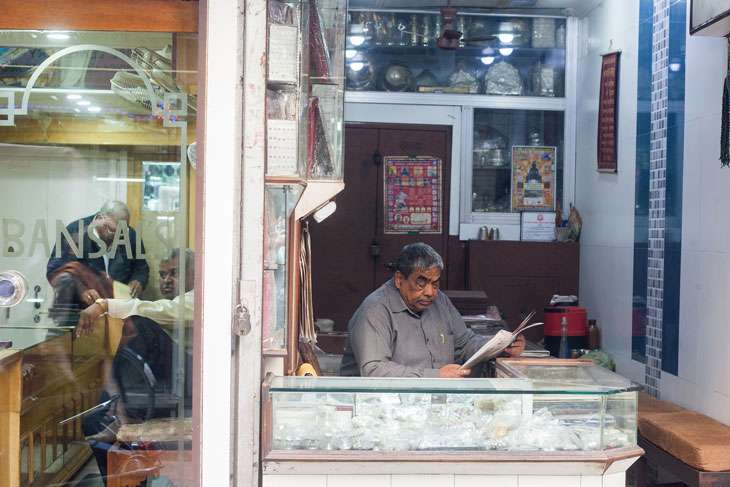 Supreet J Bargi
Another jeweller is surprised about the absence of an informed economic debate over the "drastic decision" of demonetisation. "The government, by taking this decision, has provided new avenues of creation of black money, instead of reducing it," the jeweller says, adding that "using a danda" is no way to curb ill-gotten wealth.
Ashok Kumar says the jewellers are still wary of the government as raids by enforcement agencies continue. "There have been several raids on the bullion traders of Kucha Mahajani. And on the jewellers in Dariba," he says.
Losing shine
In Kucha Mahajani, a few hundred metres from Dariba, which houses some of the major players in Asia's bullion trade, there is an eerie calm. Like the last time this reporter was here in November, the traders are occupied with discussions on raids by enforcement agencies. The market is infamous for hawala operators who have been in the cross hairs of agencies in the past, too.
"The market opened yesterday after being shut following raids on several establishment that lasted four days at a stretch," says the bullion merchant and jeweller Pawan Aggarwal.
Also Read: PM Modi to Cabinet before demonetisation announcement: If it fails, I am to blame
"There is still anxiety and fear as jewellers suspect there could be more curbs," another jeweller says. "The government has already put some curbs on the amount of jewellery one can hold. "There is also fear given the way the Enforcement Directorate is going after them instead of the income tax department."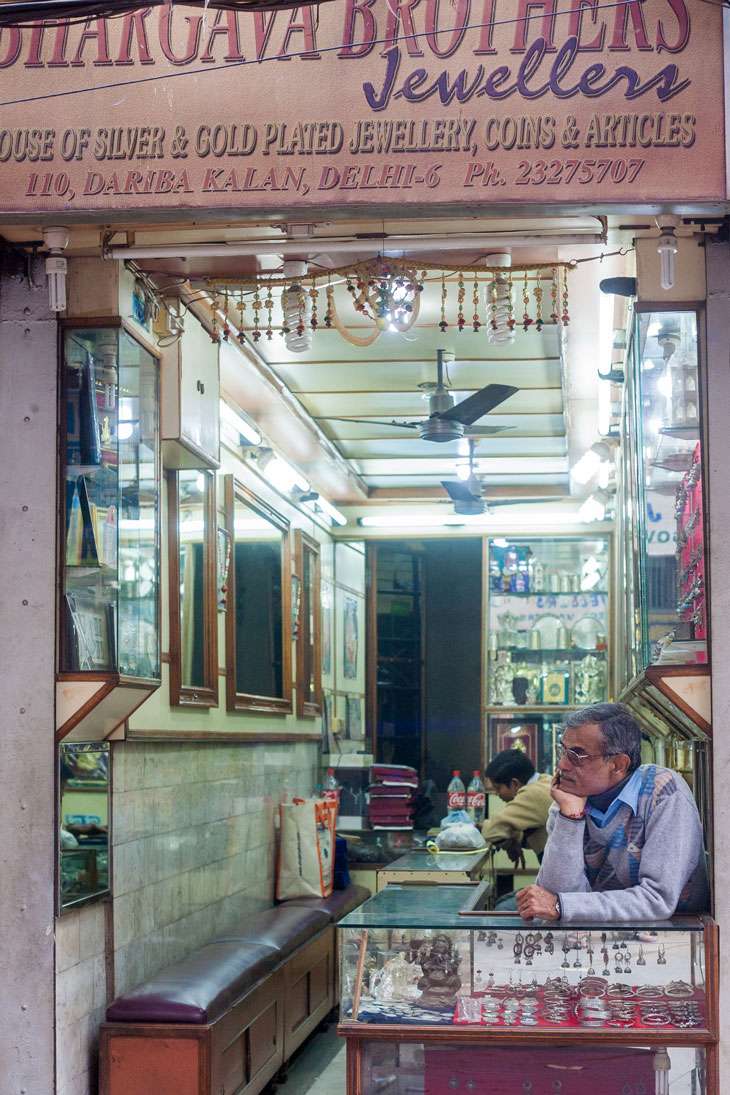 Supreet J Bargi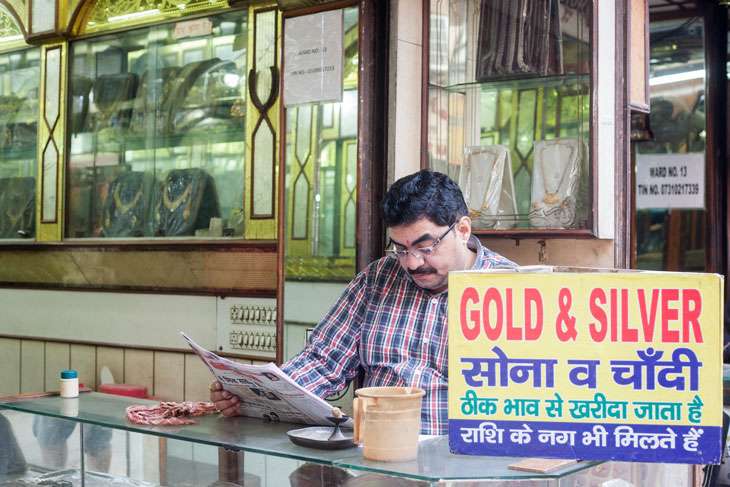 Supreet J Bargi
However, while the raids continue, the frequency has come down and the targets are now mostly big players, especially those dealing in bullion.
At Ratan Chand Janki Nath Jewellers in Dariba Kalan, the ornaments are back on the showcases unlike in mid-November when the shop was barren and half-shuttered like most others. However, the proprietors are worried about paying their employees. "We may have to send them packing if this situation continues," they say.
"There has been still no FIR lodged against any jeweller or bullion trader in the city," a jeweller claims, although many have been raided and questioned since the crackdown on 8 November. "The jewellers are wary that ordinary small-time jewellers should not be the target of this witch hunt."
Meanwhile, Jalebi Wala, a hole in the wall sweet shop known for unusually fat but deliciousjalebis, too is suffering the brunt. "The business is down by about 30 percent," Abhishek, the young proprietor, tells Catch. "It is almost the same situation since you last visited in November." The shop, where one always found a long queue of customers, has few customers on Tuesday.
"I have stopped taking payments through Paytm since we exhausted our limit," Abhishek says. "I have applied for a point of sale machine to take debit and credit cards, but it hasn't come yet." The request for a POS, he adds, was placed with the State Bank of India on 9 November. "They keep giving me silly excuses," he says of the bank.
A POS machine is one of the enablers of the cashless dream, which is being sold to the country since the Modi regime gave the demonetisation "shock". Initially, they claimed it would rein in black economy, cut off terror funding and put an end to the flourishing business of counterfeiters. All of that seems to be continuing, however. As a senior member of the ruling BJP told Catch on the condition of anonymity, "It has failed on all these counts and it will be a miserable failure in the future."
Ashok Kumar voted for the BJP in the last election. "This time, not just me, but others in my family too will not vote for him," he says. "We did not get Modi into power so he could put our businesses under serious threat."
Another jeweller feels that Modi is too obsessed with demonetisation and is not talking about other issues. "He needs to move on and set things right for the future since the damage has already been done." However, he adds, even though many traders are disenchanted with this government, they may not vote for "anyone" in the next election.
Tarun Gupta, who heads a local association of jewellers, however, has some ideas about mitigating the pain caused by demonetisation. "Tax rates, both direct and indirect, should be drastically reduced. Also, simultaneously, the government needs to push labour reforms."
Also Read: Bundelkhand farmers on note ban: We survived the drought but Modiji broke our back