No NREGA ombudsmen in 10 states and Union Territories even after 11 years
The country's most successful employment scheme - NREGA - is perhaps its least supervised as well.
According to data obtained from an RTI, nearly 11 years after NREGA was operationalised, and almost eight years after orders to appoint independent ombudsmen were issued, not a single ombudsman has been appointed in 10 states and Union Territories.
Soon after NREGA saw the light of day in 2005, the need for an independent authority was felt; one that would ensure transparency in each district and be the grievance redressal mechanism for the masses.
In 2009, the ombudsman was introduced, and orders were issued to each state and Union Territory to appoint ombudsmen in each district where NREGA projects were operational.
States with no ombudsmen
According to the latest data obtained through an RTI from the Ministry of Rural Development (MoRD), here are the states with zero ombudsmen: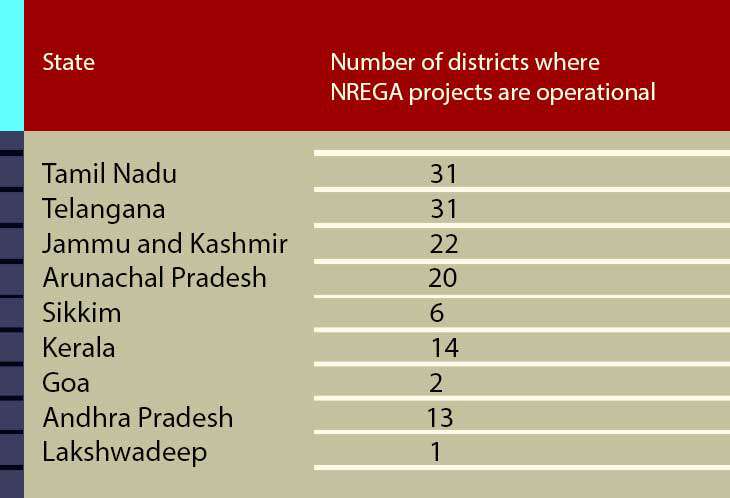 Other notable states
In no state or Union Territory was the number of ombudsmen equal to the number of districts where NREGA work was operational. Some other states that fared dismally in this department are: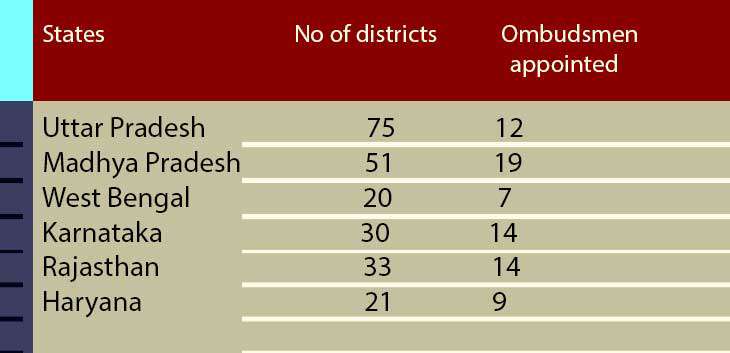 Reactions to the RTI
Reacting to the findings of the RTI, Reetika Khera, a noted academic who has done extensive ground work on NREGA, said that by not appointing ombudsmen, the government showed how seriously it took grievance redressal mechanisms in the country.
"The fact that the government has not appointed ombudsmen even 10 years after NREGA became operational shows that a redressal mechanism doesn't exist in this scheme. It shows neglect of the government. Not just ombudsmen, but lok adalats and social audit teams were to be put in place, but apart from two or three states, this hasn't happened anywhere else in the country."
Another person who's observed NREGA from the ground level, Karuna Muthiah, who was a member of social audit society of Tamil Nadu till recently, said: "Ombudsman is a very powerful mechanism. But unfortunately, this office has not been supported as much as it should be. In some offices, the people go out for field work, but their bills aren't cleared."
Another person, who did not wish to be identified but who's been part of NREGA supervisory staff, said: "The type of people selected for the job are not appropriate. They hire retired government servants who are not the sort of people really enthusiastic to run around and prepare reports. The government does not publicise their work, nor does it advertise for these positions. All these factors taken together have made this institution very weak."
Edited by Shreyas Sharma
More in Catch
Another jumla? Modi fails to link NREGA wages to Aadhar as promised
5 reasons why MGNREGA was the best thing to happen in the last 10 years
Stagnant wages, payment delays & eroding support: Jean Dreze on MGNREGA @10