Air quality aside, Odd-Even has changed something bigger - Delhi's mindset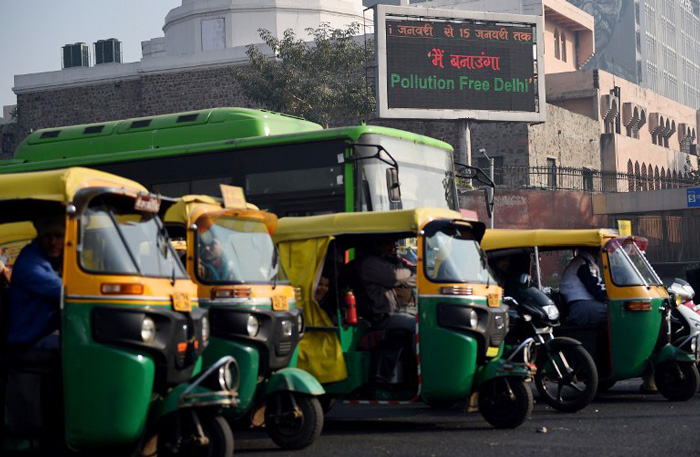 The observation
The jury\'s still out over how much difference the Odd-Even policy has made to Delhi\'s air quality
But there has certainly been less congestion on Delhi\'s roads since 1 January
The mindset
Many car-owners in Delhi have started using public transport, whether by choice or to beat the policy
Odd-Even has also put pollution front and centre in the minds of the people
More in the story
How Odd-Even could be the start of a bigger, positive change for Delhi
Why political opponents and known critics of Kejriwal have heaped praise on him
Delhi's road rationing Odd-Even policy has been in place for over a week now. And despite significant hurdles and potential threats to the implementation of the plan, voluntary acceptance of the rule by Delhi's citizens appears to have made enforcement fairly simple.
In the run up to 1 January, there was immense anticipation for the experiment, along with anxiety, excitement and possibly fear as well.
There was general cynicism from the skeptics, and an impatient nervousness among Delhi and India's concerned citizens, for never before had a popularly elected government attempted to pull off such a radical pro-environment move at the cost of the convenience of citizens.
Also read: Delhi's Odd/Even: Twitter brands it a success, demands to make it permanent
With bated breath, people watched as the policy came into force, to a surprisingly warm response from a city that has rarely displayed its socially-conscious side.
An elated Delhi CM Arvind Kejriwal admitted to reporters outside his house on New Year's Day, that he was indeed overwhelmed by the city's wholehearted acceptance of the experiment.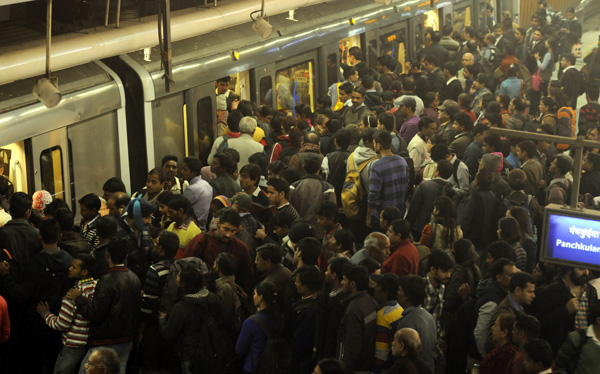 Still choking but getting places faster
So far, there hasn't been a huge improvement in air quality. But then again, with Delhi's pollution levels and weather the way they are, an immediate drop in the high levels of particulate matter could never be expected.
The immediate impact of Odd-Even, though, has been a dramatic easing up of traffic congestion. The media has been reporting on how reduced travel times have come as an unanticipated side effect of the policy.
An unanticipated consequence of Odd-Even has been the decrease in congestion on Delhi roads
With a few thousand additional DTC buses and Metro trains running at peak frequency all day long, there has been little or no additional stress on the public transport infrastructure.
In fact, the situation has seen elation from some rather unexpected quarters too. Former Congress MP and industrialist Naveen Jindal was ecstatic when he reached the airport in half the time he would normally have taken for the same trip.
Amazing that we reached airport in 20 mins instead of 45 at this time. #OddEven working very well in Delhi.👍🙏

- Naveen Jindal (@MPNaveenJindal) January 5, 2016
Even habitual Kejriwal-basher Suhel Seth made an exception, showering praises on the Kejriwal government for inadvertently making his life easier.
I truly love this #OddEven scheme! The traffic is a breeze! Well done for once @ArvindKejriwal : see when you govern, you find admirers.

- SUHEL SETH (@suhelseth) January 4, 2016
The government has promised to objectively review the policy after the first 15-day experiment and, depending on the capacity of Delhi's public transport infrastructure, take a call on certain exemptions like the one for two-wheelers.
Please (don't) mind the gap
What has been noticeable, however, is that the Odd-Even policy has proven to be a great leveller. There is a class of the rich and privileged in cities like Delhi, who live their entire lives in air-conditioned kothis, offices or their 'dark eggs', as Aravind Adiga calls the dark-coloured sedans with tinted windows in his award-winning book The White Tiger.
Also read: Make-or-break Monday: 4 Jan the real test for Kejriwal's #OddEven policy
Whether by choice or through social conditioning, a section of Delhi's population has lived a shielded life, untouched by the mundaneness of public transport, unlike, say, a city like Mumbai with its local train culture.
Delhi's Tourism Minister, Kapil Mishra, has been riding his motorcycle to work, like lakhs of other residents.
Deputy Chief Minister Manish Sisodia has been taking his bicycle to work on alternate days, exploiting the safety lanes of artificially unclogged Delhi roads.
Senior journalist Sankarshan Thakur was among those who tweeted his amusement at travelling to work by the Metro every alternate day.
Rather enjoying my #Metro rides into central #Delhi from #Gurgaon to work every other day; think it's a smart, modern thing to do #OddEven

- Sankarshan Thakur (@SankarshanT) January 4, 2016
Another senior journalist, Rajdeep Sardesai, tweeted a picture of him riding a two-wheeler after years to the local market, in order to adhere to the Odd-Even policy.
Suprabhatam! Beating the even day rule by taking out the 2 wheeler to the market! After years!! pic.twitter.com/jc5uLPmmfZ

- Rajdeep Sardesai (@sardesairajdeep) January 2, 2016
The unseen but well-drawn lines between Delhi's elite class and the rest have been blurred a little. A Rajdeep, who might previously have done his grocery-shopping in a car with the windows rolled up, willingly, happily switched to a two-wheeler to avoid breaking the rule. Rajdeep became one among the millions of middle-class Delhi residents who use similar conveyance to get to the closest sabzi mandi.
Leap of faith into a bus or Metro
Arguably, one of the most significant impacts of Odd-Even has been that Delhi has been sensitised to the gravity of the pollution problem. The awareness created through the Odd-Even campaign has energised and awakened Delhi to the fact that citizens must do their bit to tackle the problem, and prepare themselves for other long-term fixes that are in the pipeline.
Also read: Watch: one week later; how Delhiites are reacting to the #OddEven policy
Odd-Even has pushed many to give Delhi's relatively advanced network of public transport a real chance, for the first time. Monday (4 January) saw an 11% increase in the number of Metro commuters, which the DMRC accommodated by running additional services.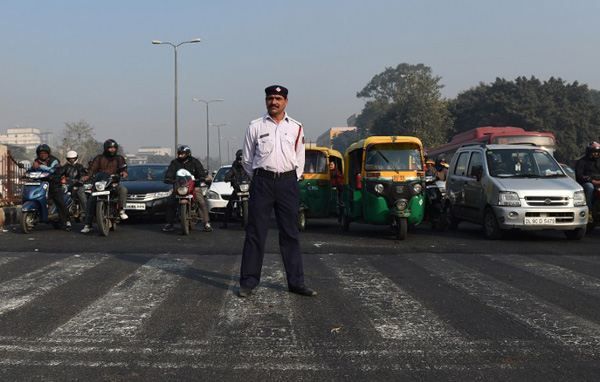 Many took the Metro to work for the very first time this week, and found it was a comfortable enough ride to continue, even after Odd-Even is discontinued.
LIVE Metro inside scene from Blue Line (Anand Vihar).Normal.Bagal wale mitra 2 dino se pehli bar metro se ja rahe) pic.twitter.com/VbBpy3cGZg

- Narendra nath (@iamnarendranath) January 6, 2016
Bound by ideas of comfort in some cases, and social status in others, a large section of Delhi's wealthy car-owning class had only seen public transport from the outside. By all indications, it appears that at least some of these people have shed their inhibitions and taken the leap of faith into the Metro or a bus.
Carpooling services have also seen a surge in demand, as thousands of people take to it for the first time. What if carpooling emerges as a real, viable option for Delhi's residents?
What if Odd-Even has permanently changed the way Delhi chooses to travel? A beginning has definitely been made.
The first month of 2016 could mark the dawn of a societal movement towards public transport and carpooling, the kind we have witnessed in many major cities of the world.
More importantly, could Delhi's elite eventually get used to traveling without their 'dark eggs'? Probably, yes.
Also read: #OddEven is a great move. We need more extreme measures: KT Ravindran
(Akshay Marathe is a member of the Aam Aadmi Party, Mumbai unit)