Netaji files declassifed: His death accepted in 1995. No ammo for BJP against Cong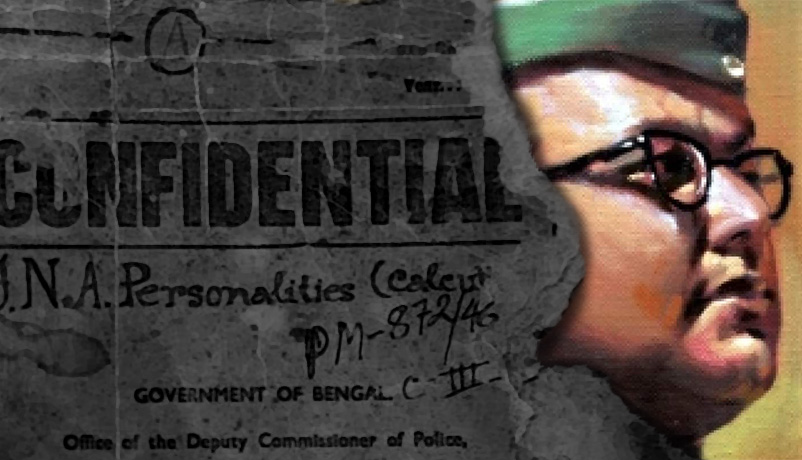 The files
Modi govt declassified 100 files related to the death of Netaji Subhas Chandra Bose
The revelations
MEA believed Bose\'s ashes were in Japan. IB & MHA were against bringing them back
Nehru wasn\'t convinced about the air crash. But he got money sent to Bose\'s widow in Vienna
More in the story
What did Mahatma Gandhi think?
Why the Congress doesn\'t come out looking bad
British and Russian conspiracy theories
There are some surprising revelations in the 100 declassified files that were made public on Saturday.
However, the Indian government in 1995 had come to the position that Netaji Subash Chandra Bose was killed in an air crash on 18 August 1945.
"There seems to be no scope for doubt that he died in the air crash of 18th August 1945 at Taihoku. The government of India has already accepted this position. There is no evidence whatsoever to the contrary," a Union Cabinet note of February 6, 1995, signed by then home secretary K Padmanabaiah, recorded.
Also read - Netaji died in 1945: 5 pieces of clinching evidence given by UK website
This was among the almost 17,000 pages of 100 secret files made public on Saturday.
The government believed that if there were some individuals and organisations which held the view that Netaji was alive, that was based on sentiments and not on any rational basis.
The Cabinet note was prepared for the government in order for it to decide to bring back the ashes of Bose from Japan to India.
Besides this apparent closure on Netaji's death, the declassified documents contain letters exchanged between Prime Ministers, Presidents, and Members of Parliament and drafts of reports commissioned to find out more about the mysterious death of the founder of Azaad Hind Fauj or Indian National Army (INA).
A lot of theories about Bose's life and death find mention here. The declassified files show how the mystery over the death of one of India's most talked about nationalists, united and divided a whole country.
There are petitions urging various Prime Ministers to find out more about Bose's death, alleging deliberate cover-ups. The documents are full of spy-thriller stuff and it may take a lot of time before the whole cache is made public and final word on the celebrated freedom fighter is said.
Meanwhile, it was in a spirit of self-congratulation that the BJP government disclosed 100 declassified files on Netaji Subhas Chandra Bose. Narendra Modi began the proceedings early morning on a cheerful note claiming, "today," to be "a special day for all Indians".
Within a few minutes, parliamentary affairs minister and senior BJP leader M Venkaiah Naidu also expressed his "elation over de-classification of files" on Twitter.
Nehru cuts a sympathetic figure towards Bose's widow. He wrote asking for funds to help her
It was one of the promises several senior leaders of the party, including the former president and the current Home Minister Rajnath Singh, had made in the run up to the 2014 general elections. The party had promised to declassify all the files on Bose to give the nation's hero his due.
However, the party had made a brief U-turn after being elected. In December 2014, it issued a statement declining to make classified files on Bose public thinking that such a step would 'prejudicially affect relations with foreign countries.'
But finally on Saturday, which was Bose's 119th birth anniversary, the process of unravelling the mysteries of Bose's life, and more importantly his death, began. The government, after making 100 files public has promised to issue a new set of 25 files every month from now on.
Misplaced anxiety
Soon after the files were made public, Congress leader Anand Sharma lost no time in calling the declassification a "deliberate controversy". He also made it a point to attack the BJP's raw nerve by saying that no BJP leader was at the forefront of the freedom struggle.
Whatever it is that has put Congress leaders at their nerves' ends doesn't seem to have come out. At least not yet.
The Congress, which never seems to have given declassification of Bose files a serious thought during the 55 years it ruled, doesn't really come out in poor light.
And the BJP on the other hand, which may have been itching to embarrass Congress by hoping to help unearth some link between Congress' leaders and Bose's death, may have to wait much longer.
Narasimha Rao and Pranab Mukherjee were in touch with Japan for official transfer of Bose's remains
The declassification as a political weapon may also have proved to be a dud, in case the party timed the event keeping in mind the crucial state elections in West Bengal, as some have suggested.
Jawaharlal Nehru cuts a really sympathetic figure towards Bose's widow. In a letter written on 12 June 1952, to Finance and Ministry of External Affairs (MEA), Nehru can be seen asking for funds to help Bose's widow who's based in Vienna.
"Will you please inquire from Finance and from External Affairs Ministry if small sums of money can be sent in this way? The sums are likely to be small and there should be no difficulty in External Affairs dealing with this matter, as a rather special case. The lady in Vienna is the wife or rather the widow of Shri Subhas Chandra Bose, and we should like to facilitate help being sent to her.'
Eventually a 100 pounds, in cash and kind, is the sum disbursed to the widow.
Bose's ashes
The Indian government seems to be convinced that the ashes kept in a temple in Tokyo are really Bose's. Some of Bose's kin are of the same opinion. Even the Japanese government thinks so. But the ashes were never really brought to India. Why?
In a report filed on 17 November 1977, RL Misra, the then joint secretary, Ministry of Home Affairs (MHA), explains the government's position.
"Since a number of prominent persons continue to dispute the officially accepted version of the death of Netaji, it naturally follows that they would strongly object to the ashes, presently lodged at the Renkoji temple in Japan, being treated as the remains of Netaji."
"It is obvious that if the ashes of a renowned leader of the status of Netaji are to be brought to the country for the first time, they would have to be accorded appropriate honour. However, since some persons will dispute that they are the remains of Netaji, it would give rise to unseemly controversy which is best avoided."
The Intelligence Bureau too did not think "it advisable to bring back ashes to India as there is no demand from any quarter for this. IB feels that if the ashes are brought back, the people of West Bengal are likely to construe it as an imposition on them of the official version of Netaji's death".
Home Ministry and Intelligence Bureau were against bringing Bose's ashes back to India
However the MEA had all along considered that the ashes belonged to Bose and that a suitable atmosphere should be created to bring them back to India.
This is an MEA report of October 1993.
"MEA has supported the proposal to bring back Netaji's ashes from Japan and have suggested measures aimed at creating a suitable atmosphere in favour of this proposal by discreetly encouraging public to make statements requesting the government to bring back the ashes and also setting up a committee to commemorate Netaji's birth centenary, which would give a call to bring back Netaji's ashes.
The files also show that Narasimha Rao and Pranab Mukherjee were discreetly in communication with Japan government in 1995-96 for official transfer of Bose's remains to India.
Bose a war criminal?
There had always been a lot of debate about whether Nehru had conspired with the British to label Subhas Chandra Bose a "war criminal". However some of these files have ended this speculation.
Seen in some of these files is a clear attempt by the Indian government to reach out to British intelligence agencies to find out whether they included Bose in the list of war criminals, that was compiled right after the Second World War. The British intelligence agencies clearly replied in the negative.
For the first time, these exchanges reveal what various people and countries thought the popular, and accepted, theory of Bose's death through aircraft crash in August 1945.
What did Mahatma Gandhi think?
Mahatma Gandhi, it comes out, never accepted the theory of Bose dying in a plane crash. A report compiled by the Home Affairs department has a mention about Gandhi's belief.
"A letter written by Khurshed Behan, a very trusted disciple of Mahatma Gandhi, to the US journalist, Louis Fischer, which has been recently found in the archives of USA Princeton University positively asserted that Gandhiji believed till 22 July 1946 that Netaji Subhas Chandra Bose was in Soviet Russia."
What did the British think?
According to an intelligence report commissioned by the then viceroy of India, Lord Wavell, "Bose had reached Russia under garb of an air crash and assumed the name of Ghilzai Malang".
What did the Russians think?
At this point information with the KGB would be crucial, since one theory suggests that Bose, after faking his death in the airplane crash and landing in Russia fell out of favour with their secret service and was sent to Siberia.
But the official position of their government, at least, is that there is no record of Bose after his plane crash in August 1945.
What did Nehru think?
Nehru himself never seems convinced by the aircraft crash theory either. In a letter written to Netaji's elder brother Sarat Chandra Bose, Nehru writes that there was "No concrete proof' of Bose's death and that all the evidence about his end was 'only circumstantial".
Netaji a British agent?
Sometime in 1993, the Indian government was spooked by a Russian journal Asia and Africa that published several investigative stories claiming Netaji was actually a British agent.
Its deputy editor-in-chief claimed to be in possession of secret KGB reports that substantiated this claim and went on to say that one of Netaji's close aides was working with intelligence services of several countries at once.
Indian foreign office tried its best, which included reaching out to the deputy editor in chief of Asia and Africa , to prevent the article from being published.
According to a Russian investigative report, the KGB thought Bose was actually a British agent
In the meeting held on 29 June, 1993, the Indian counselor (information department) Ajai Malhotra posted at Moscow met the deputy editor-in-chief of Asia and Africa VK Touradjev, in a bid to prevent the journal from publishing the article.
This is what the officer wrote in his report.
"Documents with him show that Netaji 'cooperated with the british', without british acquiescence Netaji could not have escaped so easily from India and lived for so long in Kabul. KGB documents confirmed this. KGB documentation confirmed that Bhagat Ram - Netaji's aide in Kabul - had served as an agent of several foreign intelligence services - British, German, Russian, Italian and others.'
The editor of the journal argued that his articles would make Netaji go up in his esteem, since it showed that Netaji had fought against Fascism...against and India subservient to Germany or Japan.
The files may have many more secrets to yield. However, the Bose files might not turn out to be a political weapon for the BJP. Or, with the Congress looking quite rattled, could it be just a matter of time before BJP gets something against the Congress? It will be interesting to see what else the files contain and how many more files the government decides to declassify .
More in Catch - Netaji files reveal: Bose did suffer burns in Taiwan plane crash
Netaji Papers revealed: What happened to the money deposited in the Azad Hind Bank?
How the BJP lost the battle of appropriating Netaji's legacy to Mamata