Navi Mumbai IAS officer has netas in a tizzy over illegal constructions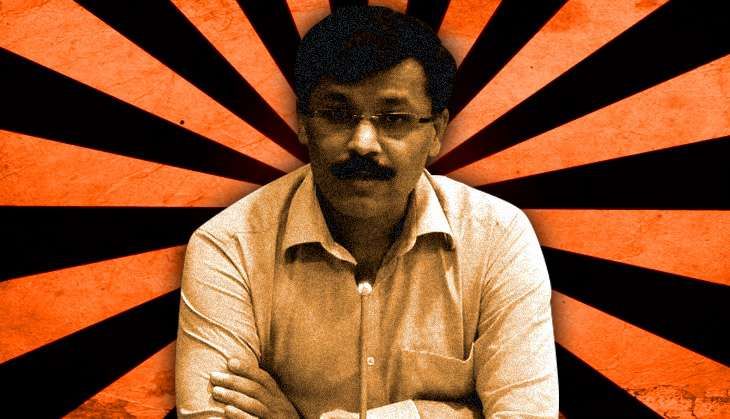 Politicians are known to exploit babus for their benefit. Especially to keep a tab and crack a whip now and then on the Opposition parties. But sometimes the power equation backfires. And that is exactly what is happening in Navi Mumbai, Maharashtra.
A babu has overpowered the corrupt politicians and is making them run from pillar to post for protection.
Municipal commissioner, Navi Mumbai Municipal Corporation (NMMC), Tukaram Mundhe is the IAS officer who has been making politicians' lives miserable.
Barely within six months after he took over office as the civic chief at Navi Mumbai, Tukaram Mundhe faced a 'No Confidence Motion' in last week of October.
The reason - he cracked down on illegal activities of politicians in Navi Mumbai.
During his stint as civic chief, Mundhe refused to succumb to the pressure and came down heavily on illegalities in the city. He demolished several illegal buildings and debarred many corporators for their involvement in such activities.
The crackdown
According to NMMC sources, there are 15,000 illegal constructions in the city. All these constructions have come up at the behest of local politicians. The state government decided to regularise the buildings, constructed before December 2012, and those constructed after this deadline would not be spared and would have to be demolished.
Mundhe, after taking over office, issued demolition notices to 23 buildings those came up in Turbhe, a suburb of Navi Mumbai after 2012. His decision took the politicians by shock and they joined forces against Mundhe.
After his remarkable work as district collector at Solapur, Chief Minister Devendra Fadnavis handpicked Mundhe for NMMC.
The objective was to rein in the grossly indisciplined city and Mundhe got to action right from day one and initiated several corrective measures.
Mundhe first cracked down on the lethargic officials at NMMC, known to be missing from their chairs for hours together. He suspended six officials on disciplinary grounds.
Apart from the action against officials, Mundhe reviewed all the proposed projects and cancelled many of them, including the ambitious plans to cover the Morbe Dam with solar panels.
His style of functioning came as a rude surprise for the politicians of Navi Mumbai who were used to dealing with babus who would toe their line.
Retaliation
When Mundhe intensified the action against illegalities in Navi Mumbai, sensing a grave threat to their political career, all party corporators, except six from Bharatiya Janata Party (BJP), supported the 'No Confidence Motion' against him and got it passed.
However, the same was overturned by the CM and that came as a major blow to the Opposition parties as well as the Shiv Sena.
When the 'No Confidence Motion' was passed, and CM indicated that Mundhe will not be removed, all party corporators, including the mayor of Navi Mumbai, called on Shiv Sena Executive President Uddhav Thackeray. Following the meeting, Thackeray too demanded the removal of Mundhe.
"The real concern of the politicians in Navi Mumbai is that their political career will come to an end if Mundhe has his way. He has prepared a detailed report on the illegal activities in NMMC, including several decisions taken by the Standing Committee. The people of Navi Mumbai are delighted by Mundhe's style of functioning. When we got wind of the 'No Confidence Motion', it was decided that we would support him," said Rajiv Mishra, a resident of Navi Mumbai who launched the Save Honesty movement to support Mundhe.
The movement got tremendous support. And thousands of people joined in support of Mundhe. According to Mishra, Mundhe's action against illegal constructions is not the cause of worry for the politicians. The real concern is a secret report that he sent to the chief minister.
"The politicians in Navi Mumbai have manipulated every possible rule and Act to earn money. They have circumvented the law to pass several illegal decisions. The politicians have connived to scoop the coffers and left the civic body neck-deep in debts. It is Mundhe who turned it around and made it around Rs 1,000 crore surplus. The politicians could not stand it and have ganged up against him," Mishra said.
Edited by Jhinuk Sen