Mumbai rains: Monsoons bring flooding to the city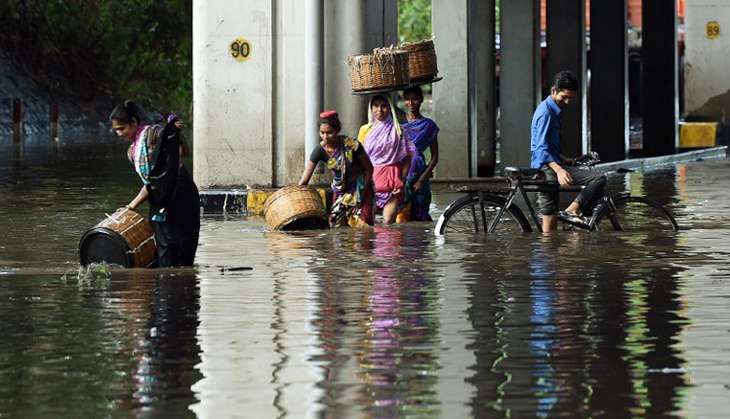 As the southwest monsoon reached Mumbai, heavy showers made a comeback with great gusto. Trains were delayed, central line services were affected and black and white taxis are on strike, hence worsening the situation. In fact, water logging has also been reported from areas like Parel, Kural and Sion in the central part of the city.
During the last 24 hours from 8:30 am on Monday, the city recorded a whopping 107 mm of rain.
The Colaba weather station recorded 22.4 mm of rainfall and the weather station in Santacruz recorded 25.6 mm. The temperature recorded were 24.6 and 25.6 degrees Celsius respectively.
Municipal Corporation of Greater Mumbai (MCGM) has asked residents to remain indoors and avoid venturing out if possible.
The Met department has predicted heavy to very heavy rainfall in Mumbai, and a high tide measuring 4.95 metres.
Now, over the next 24 hours, rains will continue over the maximum city and for now, Mumbai will only record light to moderate showers.
A man walks with a child protected by a raincoat during a downpour in Mumbai on June 20, 2016. (Indranil Mukherjeje/AFP)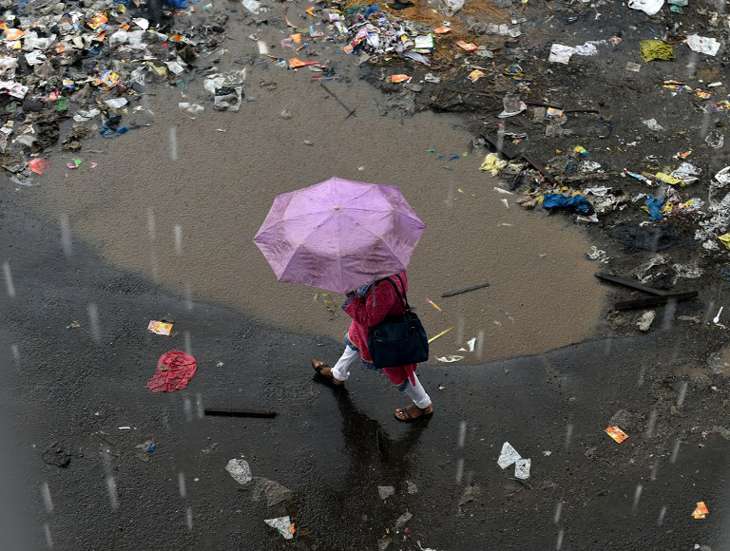 An Indian officegoer walks during a downpour in Mumbai on 20 June, 2016. (Indranil Mukherjeje/AFP)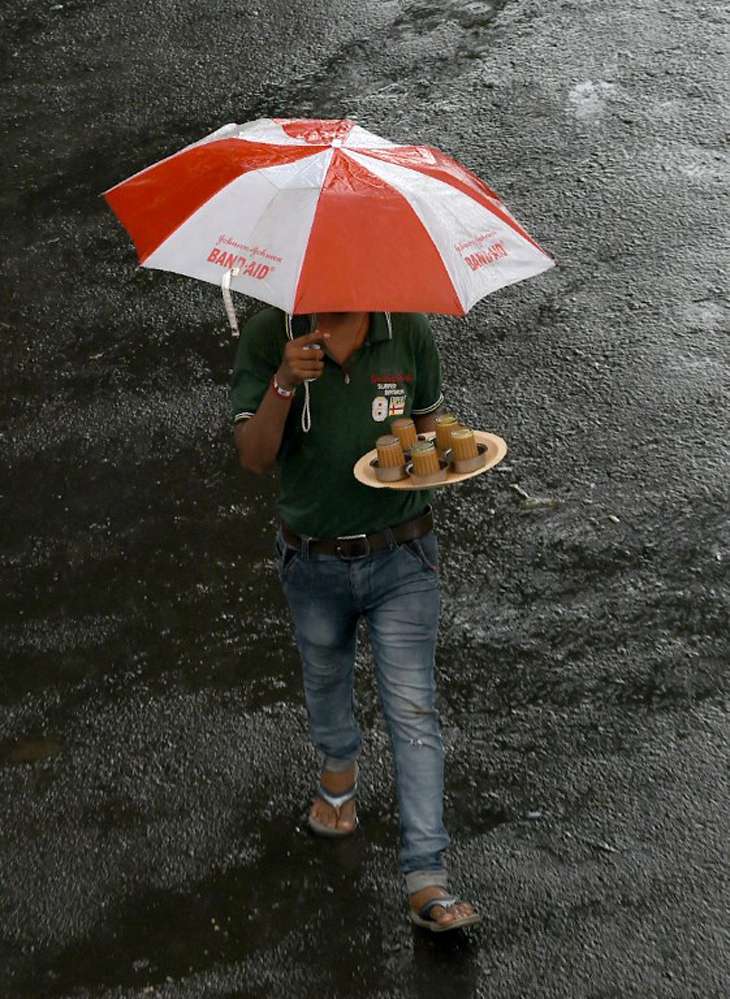 A delivery boy shelters under an umbrella as he carries an order of tea during a downpour in Mumbai on 20 June, 2016. (Indranil Mukherjeje/AFP)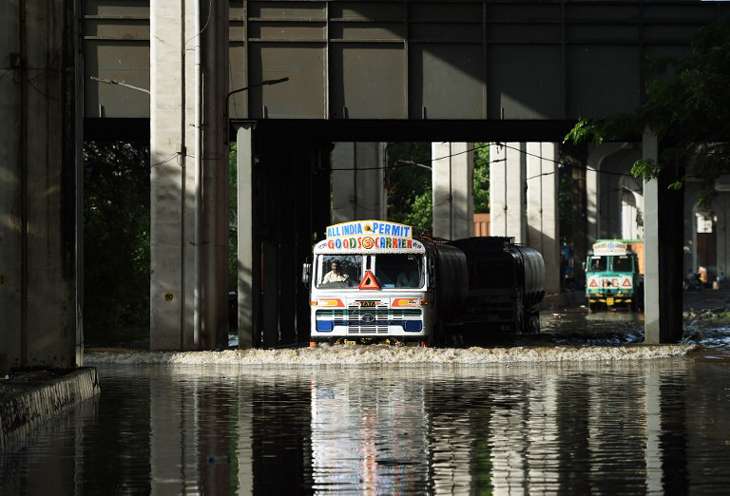 Trucks drive through a flooded street after heavy monsoon rain showers in Mumbai on 21 June, 2016 (AFP)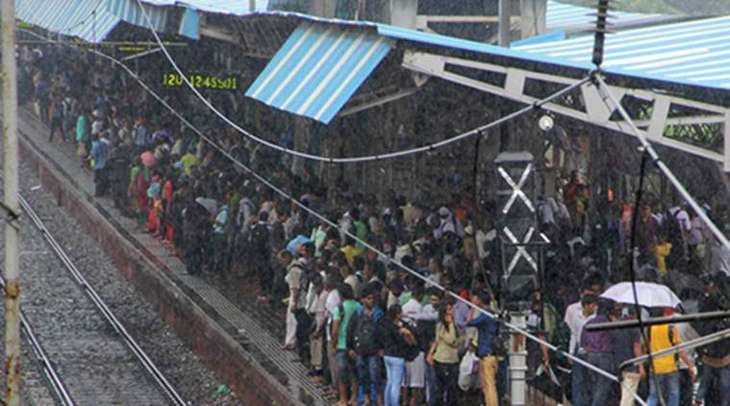 Commuters wait for a local train at Lower Parel station after alighting from train due to power failure in Mumbai on Monday. (PTI)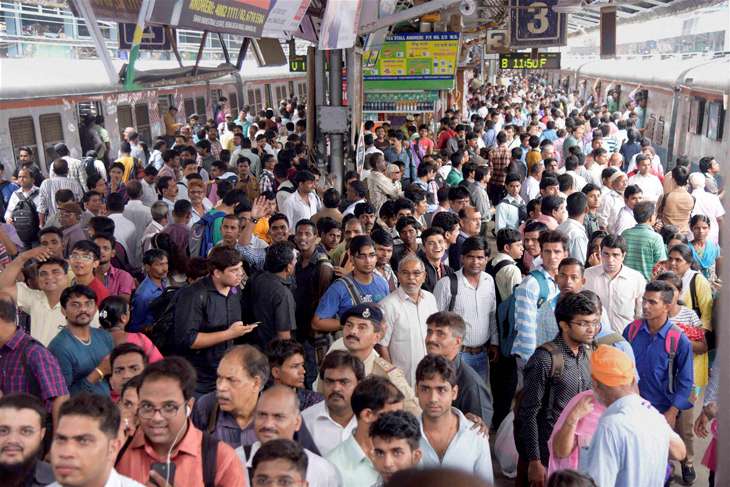 Huge crowd gathered at Andheri station due to delay of services by Western Railways from Dadar to Churchagate in Mumbai on Monday. (PTI)