More skeletons in Dr Death's closet: Santosh Pol confesses to 15 murders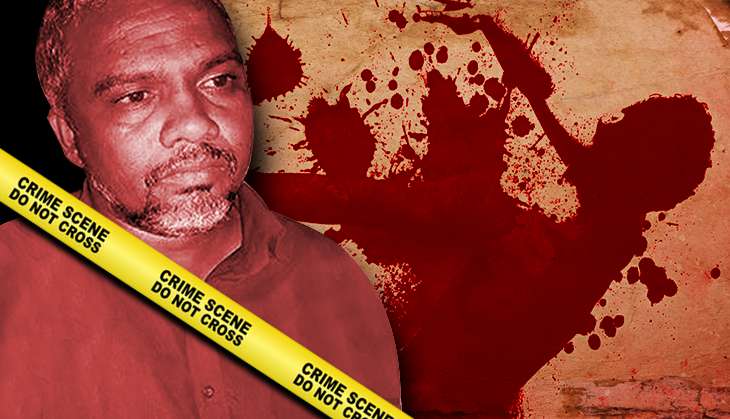 The curious case of Dr Santosh Pol, from Wai in Satara district of Maharashtra, infamously known as Dr Death, is getting murkier with each passing day.
As the investigation is progressing, skeletons are tumbling out of the closet, literally in this case.
Pol has confessed to having committed six murders till now and the police have recovered five bodies. One is yet to be recovered as it was disposed off in a dam.
The case, an ideal plot for a Bollywood movie, is also set to go down in the history of Maharashtra Police and will bring about a radical change in the basic investigation practices.
Since all the victims of Pol went missing and their relatives had lodged the missing complaint with Wai police station, the senior Home ministry officials have decided to issue strict orders to thoroughly investigate each and every such complaint in future.
"Had the Wai police investigated all the missing complaints seriously, Pol could have been arrested one and half decade ago and rest of the murders could have been prevented. It is the major lapse in the policing when it comes to investigating missing person's reports. It is high time that police too all these complaints seriously," said a senior police official.
Killer quack
According to police sources, Pol, a quack, in fact, has confessed to having committed 15 murders since 2003.
"We are now in the process of locating and exhuming the bodies, buried by Pol after the murders," a senior police official from Satara said.
It is learnt that 15 persons have gone missing from Wai since 2003, suspected to be killed by Pol.
Interestingly, Pol had congratulated the senior police inspector of Wai police station.
In a letter to the Superintendent of Police, Satara, Sandip Patil, Pol has praised Senior PI of Wai police station Vinayak Vetal for the brilliance shown in the investigation leading to his arrest.
Pol claimed to have committed the murders to awaken the society and to expose corrupt government officials.
Many faces of Pol
Pol, who has a diploma in electropathy, practised at a private hospital in Wai for around two decades.
He also doubled up as anti-corruption activist. He was respected by the residents of Wai for his critical stand against corrupt government officials.
He remained a respected social and anti-corruption activist till being arrested for killing Mangal Jedhe, Anganwadi teacher last week.
According to Patil, Pol initially tried to mislead the investigators when it was established that Jedhe was in contact with Pol before she went missing on 15 June this year.
He lodged a complaint against Jedhe alleging that she duped him of 230 gm gold assuring to double it.
Modus operandi
After being arrested on 11 August, Pol confessed to having killed Jedhe and five others. All the murders were committed with the help of Jyoti Mandhre a nurse at the hospital where Pol worked.
"Dr Pol would administer an overdose of anaesthetics to kill the victims. The duo then buried the bodies in Pol's farm. The duo kidnapped Jedhe from a bus stop in Wai on 15 June. They took her to Pol's poultry farm near Dhome village. Once at the farm house, they administered an overdose of a lethal medicine to Jedhe and killed her. Later, they buried the body near the poultry farm," said Patil.
He added that when Pol realised that police could zero in on him, he approached Wai police and lodged a complaint against Jedhe.
What the police missed
Patil said that Wai police questioned Pol every time there was a missing person's complaint since the persons would be connected him in some or the other.
"However, he was never arrested. Every time the noose would be on the verge of tightening, he would hold a protest against corruption and under that grab pressurise the police. Verification of Pol and Mandhre's call records established that they were in contact with Mangal Jedhe, after which Pol was arrested. During interrogation he not only led the police to the spot where Jedhe was buried but also confessed to five other murders committed over last one and half decade," Patil said.
According to information, Pol killed Surekha Chikne on 20 May, 2003. One Vanita Gaikwad in August 2006, Jagabai Pol on 13 August 2010, Nathamal Bhandari on 7 December 2015 and Salma Sheikh on 17 January 2016.
Mangal Jedhe was his sixth victim, killed on 16 June. Pol led the investigators to the spots where he buried five bodies, while the body of Vanita Gaikwad, Pol claimed was disposed off in Dhome Dam.
Pol will be produced in Wai court on Friday.
Edited by Jhinuk Sen
Also read: Maharashtra's 'Dr Death' congratulates police for arresting him