MOOCs: will HRD ministry's online courses really revolutionise higher learning?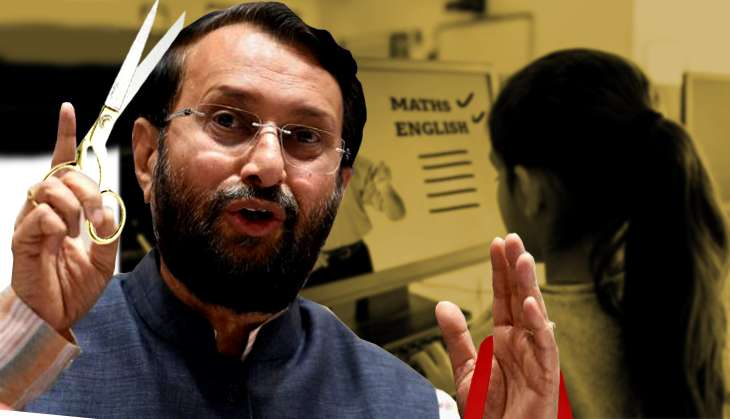 In 2011, two of the world's best-known Artificial Intelligence experts began teaching an online course, Introduction to Artificial Intelligence, which was available for free to anyone in the world with internet access.
The course was already being taught at Stanford University but that year the elite American university started offering it free online, along with two other courses from its computer science department.
Although online courses have been around for years, Stanford is credited with opening the floodgates to the present-day MOOCs, or Massive Open Online Courses.
Also Read:We need to save higher education from WTO: Anil Sadgopal
MOOCs typically include video-streaming of a series of lectures on a subject and the use of interactive technology for quizzes, student community forums, etc.
Now, the HRD ministry is offering over 2,000 MOOCs for college students beginning this month, claiming it will revolutionise higher education in this country.
Until about three years ago, MOOCs were considered a game-changer in the field of higher education as a number of top universities began offering such courses by tying up with service providers like Coursera, EdX and Udacity. Millions around the world enrolled for MOOCs.
But the hype died down as reports cited abysmally low completion rates; an average of less than 7% of those enrolled completed the course, according to one study in 2013.
India had seen the second-largest registrations after the US with MOOC providers. There are also MOOCs by Indian institutions like IIT Bombay.
Different strategy
What is different about the HRD ministry's initiative is that its MOOCs are attached to universities and the credits earned from these online courses will be counted in the student's university scores.
So, unlike other MOOCs available globally, these can only be accessed by students registered with an Indian higher educational institution. Besides, the other MOOCs do not offer certification although some providers such as Coursera offer certificates at a price.
Globally, MOOCs were largely dubbed a "failure" given the poor completion rates, attributed mainly to the isolated, impersonal nature of the online "classroom" and the lack of the human element in the teaching-learning process, which didn't provide enough motivation to the enrolled students.
However, the HRD ministry is unlikely to face the issue of low completion rates given the mandatory credit transfer.
Also Read: Higher education in the doldrums. Here are some of the challenges the Modi government faces
On 15 August, the HRD ministry is expected to launch its own MOOCs platform called SWAYAM (Study Webs of Active Learning for Young Aspiring Minds) that will host over 2,000 short-term courses for up to 3 crore students.
The UGC has already uploaded the list of courses to be offered by different varsities. It is mandatory for all central universities to participate.
The UGC has also notified and uploaded the rules for credit transfer - the UGC (Credit Framework for Online Learning Courses through SWAYAM) Regulation, 2016.
Tremendous potential
Dr VS Chauhan, a member of the UGC, believes MOOCs in India certainly have the potential to revolutionise higher education. "There is a huge gap in the demand and supply of higher education that cannot be fulfilled by the existing brick-and-mortar universities," he says. "MOOCs are a potent tool. Let's see how it goes. If this initiative succeeds, it could turn things around by making good quality education available to students from all parts of the country for free."
Still, despite the promise of MOOCs, there are reasons it might be too early to pronounce the initiative a revolution. In particular, the HRD ministry has to closely watch the following aspects.
1) Access
The ministry aims to supplement the traditional classroom teaching with these online courses so that all students have access to quality education. But the problem is that only a miniscule proportion of the billion-plus population in India has access to computes and the internet. Therefore, it is doubtful if online courses are the best way to expand access to quality higher education to students in the poorly connected parts of the country.
2) Language
Although the courses offered cover all disciplines, they are being offered only in English. It's likely the HRD ministry will follow up with courses in other languages. But until that happens, language will remain one of the biggest hurdles in accessing these courses.
And given that all registered higher educational institutions are required to include some of these courses for credit transfer, it is anybody's guess that millions of students not familiar with English are going to struggle.
3) Quality
A UGC insider revealed that several professors from some of the best central universities had refused to participate in MOOCs because the whole process had been rushed.
Now, the greatest advantage of the major MOOCs globally is that the best professors from top universities design the courses and take the lectures. That advantage must not be compromised here, otherwise the purpose of providing high quality education will be defeated. Therefore, we must be cautious about the quality of the MOOCs being launched on such a large scale.
4) Preparedness
A UGC member who did not want to be named said the project should have been launched on a small experimental scale first to test for and address any issues in implementation that are likely to crop up.
Rolling out all MOOCs at once throughout the country will certainly bring forth problems of preparedness. For one, since all 2,000-odd MOOCs are to be graded, has it been figured out who will evaluate the large number of students?
Another question raised is that SWAYAM, developed in partnership with Microsoft at a cost of Rs 38 crore, is an untested portal. Apparently, the SWAYAM network is expected to support 10 lakh concurrent users at any point in time and anywhere. However, the ability of the handler, given the scale of the project, remains to be seen.
Also Read: Move over IITs & IIMs; these 2 universities are India's answer to Harvard & Stanford