11,000 arrests, 150 missing boys, 1 problem: rise in Kashmir militancy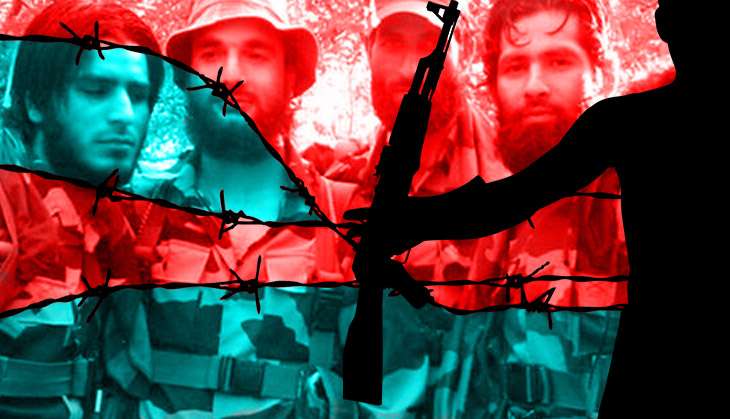 As the furore over civilian deaths and pellet injuries dies down, security forces have realised that there's an even bigger and unprecedented challenge in Kashmir that needs to be dealt with immediately.
The civil unrest in the valley after Hizbul Mujahideen militant Burhan Wani's encounter has waned. This has been followed by massive crackdown across Kashmir, which has resulted in arrests of thousands of people. And in the meanwhile hundreds of young boys have gone missing along with as many guns.
There is a huge question mark over how to deal with those who've decided to pick up the gun, and how to treat those thousands who have been singled out as trouble makers.
Boys go missing
According to a senior official in the Intelligence Bureau (IB), as per their initial estimate more than 100 plus boys are missing from their homes right now, who could have joined Hizbul Mujahideen (HM) or Lashkar-e-Tayyeba (LeT), and by the end of this year, the number could go up to as much as 150.
This will be double the number of youth who absconded and joined militancy in the last year.
"As we began to establish contacts with our sources on the ground again, our initial estimate [of missing youth from Kashmir's towns and villages] was around 100 plus. But now we think the number could be as high as 150, which will be double the number of the youth who took to the gun last year."
Militarily, this number is not much of a security concern for the troops on the ground. Sources in the Home Ministry say that these young boys are too raw to engage the army, the paramilitary or police in the sort of gun battles that foreign terrorists did in early 90s.
But they could be helpful to trained terrorists in small jobs like conducing recces, and arranging logistics. They can also participate in hit-and-run jobs, lob a grenade at a convoy or attack a local politician's house. Many of them can also, like Burhan Wani, engage in propaganda through video and pictures to inspire more youngsters to pick up the gun.
"In themselves, the boys may not pose much of a problem. But they've got huge local support. So our fear is that a new cycle of violence, perhaps not on such a big scale, could begin with killing of a local boy in an encounter. But then if they fire at us, or lob a grenade at us, what else can we do?" said a source in CRPF, who is posted in the valley.
The last time state intelligence bureau of J&K, as well as the army, did surveys of guns looted and snatched in the valley, they found well over 100 guns missing from their armouries. In trained hands, these guns could be deadly, but novices can also cause huge damage with access to this kind of weapons.
Chief Minister, Mehbooba Mufti realises how the present situation in the valley could easily deteriorate with killing of local boys in an encounter. This is why on police commemoration day, last Friday, she made an appeal to police to spare 'local militants'.
"As per reports, many youth including young boys have gone missing while some have joined the militant ranks. I urge the police not kill local militants during encounters. Efforts should be made to bring them into the mainstream," she said during the commemoration day function on the outskirts of Srinagar.