#MeToo: High-profile women feel 'sad, angry'; expressed their pain over horrifying accounts of harassment in an open letter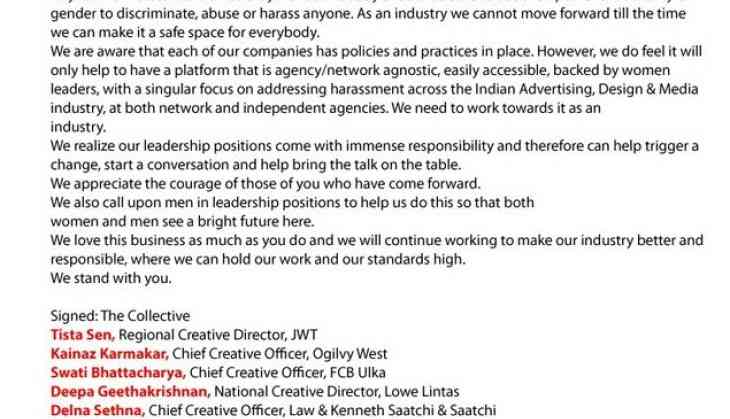 Amid the raging movement of #MeToo, India's high-profile women, who hold high-profile posts in different media companies, wrote an open to express their anger and sadness over the horrifying account of harassment.
They are from advertising, design and media fields and they came together to address workplace sexual harassment across the industry.
These women released a circular to create and "easily accessible' platform of women leaders to focus on addressing harassment across India advertising, design and media industry. The circular released under The Collective.
The circular noted "Any harassment is not okay. Period. Nobody should be able to use their power of authority or gender to discriminate, abuse or harass anyone. As an industry we cannot move forward till the time we make it a safe place for everybody".
Read full letter here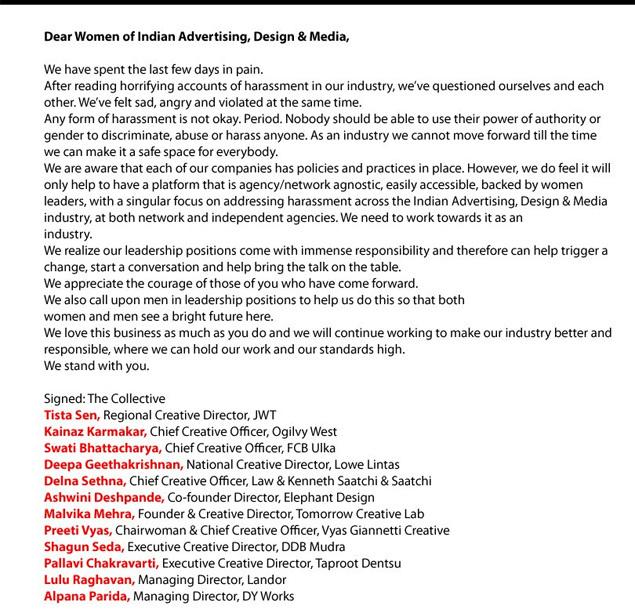 The letter came at a time when several high-profile male has been accused of sexual harassment. Consultant Suhel Seth has been accused by at least four women of sexual harassment. Filmmaker Natashja Rathore 27 shared a number of screenshots of a WhatsApp message.