#MeToo: BJP MP questions the credibility of the victims; says 'one has to think about the impact on the image of the accused'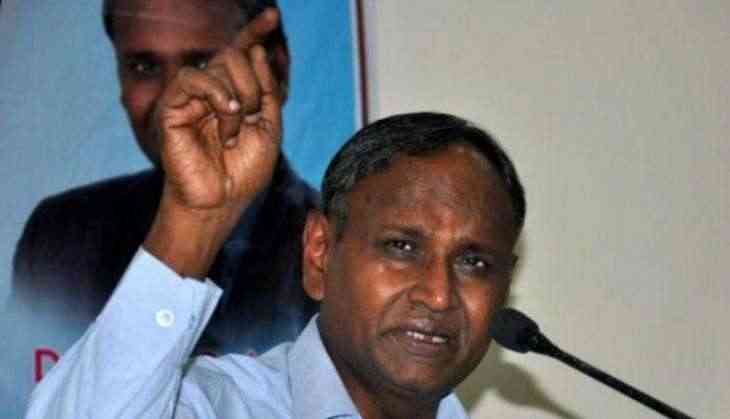 As women from across the country are coming forward to make public the sexual harassment that they have gone through at different points of time, many people are also questioning the credibility of the victims. One of them is the BJP MP Udit Raj who also questioned the credibility of the victim.
Raj, a Lok Sabha MP from Delhi and chairman of the All India Confederation of SC/ST organizations, said that why the victims are leveling allegations of sexual harassment after so much gap of the times.
Expressing his opinion on Twitter, Raj wrote "what is the justification for levelling allegations of sexual harassment against someone after a gap of 10 years?".
Pointing to the wrong impact on the image of the accused, Raj said "How will it be possible to investigate the authenticity of such allegations after so many years? One has to think about the impact on the image of the person against whose wrong allegations have been levelled? This is the start of a wrong tradition".
The BJP MP made the remarks after a number of women shared the horror of sexual harassment. The campaign started after Tanushree Datta leveled the allegation of sexual harassment against veteran actor Nana Paterkar . She claimed in a TV interview that Patekar had misbehaved with her some years ago at the sets of a special song for the movie "Horn Ok Pleassss".
Also read: Kiss of love row: Vice President Venkaiah Naidu on kissing in public, says, 'it is not our culture, do it in your rooms'
#MeToकैम्पेन जरूरी है लेकिन किसी व्यक्ति पर 10 साल बाद यौन शोषण का आरोप लगाने का क्या मतलब है ? इतने सालों बाद ऐसे मामले की सत्यता की जाँच कैसे हो सकेगा?जिस व्यक्ति पर झूठा आरोप लगा दिया जाएगा उसकी छवि का कितना बड़ा नुकशान होगा ये सोचने वाली बात है।गलत प्रथा की शुरुआत है।#MeToo

— Dr. Udit Raj, MP (@Dr_Uditraj) October 9, 2018