Met promised a good monsoon. But it's deficient in many parts yet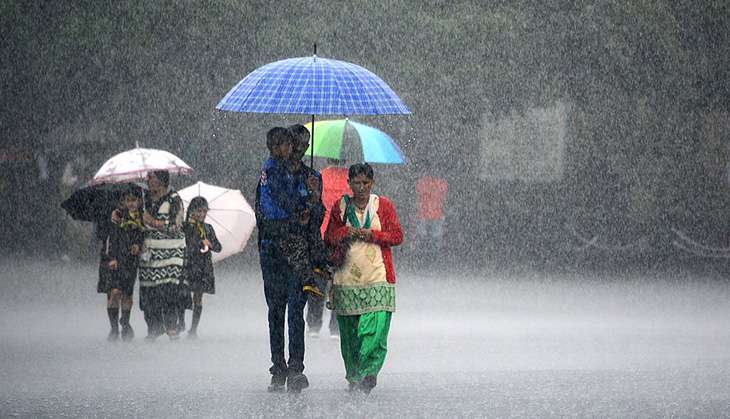 Manipur has the lowest rainfall in the country so far with a 72% below average
Eight states had deficient rainfall - between 20-59% below normal
Madhya Pradesh received higher-than-normal rainfall which caused floods
Monsoon has now covered the whole country. But it is far from being uniform. We have seen images of floods in Madhya Pradesh, Assam and Uttarakhand. But there are still places, such as Gujarat, Bihar and the North East, which are facing severe monsoon deficits.
Overall, eight states have had deficient rainfall (between 20-59% below normal), according to Indian Meteorological Department.
Manipur is the only state in the country to have 'scanty' rainfall, the lowest indicator, with rainfall going 72% below average so far.
22 states had normal rainfall and five received excess rainfall.
Central India
While there were floods in Madhya Pradesh due to higher-than-normal rainfall, the neighbouring state of Gujarat received deficient and scanty rain in most districts.
The state as a whole had a 47% deficit since the monsoon began.
Kutch, Ahmedabad, Vadodara, Bharuch and Narmada districts received rainfall that was more than 60% below normal, termed 'scanty'.
Even in Madhya Pradesh, which as a whole got 66% more rainfall than normal and termed 'excess', there are about 18 districts with deficient rainfall.
East India
In Bihar, the overall rainfall was 7% below normal. In Munger district, it was 96% below normal - it has rained just 15 cm this whole monsoon when it should have normally been 359 cm.
Similarly, Jharkhand had 11% rainfall deficit in monsoon so far. Chatra, Pakur, Bokaro and Saraikela districts had over 30% deficit each.
Northeast India
Northeastern states are the worst-hit this monsoon. Manipur has the biggest state-wise rain deficit in the country (72%) and is the only one termed 'scanty' with just 181 cm against an average of 647 cm.
Meghalaya has a 52% deficit, while Nagaland and Tripura have about 30% deficit. Assam has a deficit of 23%.
Arunachal Pradesh, Mizoram and Sikkim have deficits from 3% to 11%, but that is considered normal.
Also Read: Monsoon is here. But will it end the drought?
Also Read: A plentiful monsoon: Facts and figures while India waits
Also Read: Monsoon hits Kerala: Witness the joy of the first rain in these photos