Mandatory Aadhaar for PAN? SC reserves verdict as govt calls privacy concerns 'bogus'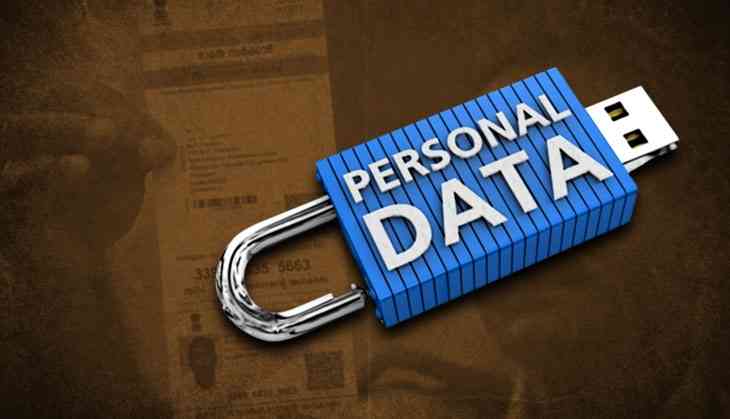 The fate of section 139AA hangs in balance as the Supreme Court on 4 May reserved its order on whether the Aadhaar could be made mandatory for permanent account number (PAN). Three petitioners had moved court against the government's move in yet another plea in a series of petitions on Aadhaar which are under consideration by the Supreme Court.
The ambitious idea to identify every individual by a unique 12-digit number has been controversial since its inception during the UPA government after activists said that such a database could have several implications on civil liberties, could aid mass surveillance, and could lead to irreversible data theft.
The BJP, including Prime Minister Narendra Modi had staunchly opposed the plan wile it was in its initial phases
Now, it is the Congress that is up in arms – former union minister Jairam Ramesh moved the Supreme Court against the passing of Aadhaar Act as a Money Bill.
This has led detractors of Aadhaar to ask "why it is that the opposition of the day is scared of Aadhaar."
According to the government, the biometric database, the largest in the world, is foolproof, and has aided plugging leaks in government schemes. As Nandan Nilekani, the former Chief of the Unique Identification Authority of India pointed out, it will lead to a rule-based society.
The controversial 'electronic leash'
Meanwhile, the SC bench, comprising of Justice Ashok Bhushan and Justice AK Sikri, reserving the order comes after six days of intense arguments including on individual liberty.
When the arguments began, Senior advocate Shyam Divan representing one of the petitioners side pointed out how Aadhar is like an "electronic leash" and how 'their bodies are theirs, and the State under this Constitution, has no dominion over the body', "My fingerprints and iris are mine and my own. The state cannot take away my body."
Attorney General Mukul Rohatgi, in his rebuttal, had called concerns about privacy "bogus" and argued how an "individual cannot have an absolute right over his or her body" and how "nobody can live in a vacuum as there is a social contract as well."
He went on to say how if the state is providing some facility, it is entitled to have your identity. Rohatgi had cited how organ trading was a crime among other things to buttress his argument. "You may want to be forgotten, but the State may not want to forget you," Rohatgi said.
Twitter exploded after Rohatgi made the statement and the hashtag #MyBodyMyRights quickly gained traction.
Feminist silver lining to the #Aadhaar cloud: Indian men are finally discovering the all-important meaning & necessity of #MyBodyMyRights.

— Mitali Saran (@mitalisaran) May 3, 2017
Making Aadhaar mandatory
The government's insistence to make Aadhaar compulsory for different services including for filing tax returns, are steps to finally make it mandatory, a section of activists say. They insist this would lead to a serious infringement of the civil liberties.
Rohatgi's statement, expectedly, set off a debate inside the court and outside. He argued earlier how 99% of the people already have already enrolled for Aadhaar, which is why making it mandatory shouldn't be a problem.
Arvind Datar, senior advocate appearing for one of the petitioners forcefully put forth how such an argument is a "death knell for individual rights and democracy." He then went on to quote William Douglas to push forth his plea that the court either strike down the 139AA or read it down, and if the court were to refer the case, it should stay the implementation of 139AA.
"As nightfall does not come at once, neither does oppression. In both instances, there is a twilight when everything remains seemingly unchanged. And it is in such twilight that we all must be most aware of change in the air – however slight – lest we become unwitting victims of the darkness."
The petitioners say even the Aadhaar Act doesn't make it mandatory. "The government cannot say that Aadhaar is mandatory. They cannot argue contrary to what is there in the statute enacted by Parliament," they told the court. "There are no coercive proceedings in the Aadhaar Act and there are no penalties for not obtaining Aadhaar," they argued.
Weeding out the fakes
Pushing the case for Aadhaar as a prerequisite for PAN, the government's lawyers pushed the argument on how Aadhar would weed out the fake PAN cards which are being used for many illegal activities, including terror financing and generation of black money.
"We have found multiple PAN cards but not multiple Aadhar. Out of 113.7 crore Aadhaar, we have not found that one person is having more than one Aadhar," Rohatgi told the court. The Foreign Account Tax Compliance Act agreement with the US was also cited as one of the reasons, as wrong PAN information if shared with a foreign government could embarrass the country.
However, the petitioner's lawyer Datar cited how only 0.4% of the PAN cards were duplicates. "For 0.4% duplicates, 99.4% must seed their Aadhar with PAN? Is that reasonable restriction under Article 19(6)?" he asked.
Aadhaar leaks
Meanwhile, recent instances of government websites displaying Aadhaar information of beneficiaries, too, have given the Aadhar detractors ammunition. Displaying of information is crime punishable under the Aadhar Act. However, a recent report by Bangalore based Centre for Internet and Society, in a recent report claimed that around 135 million Aadhaar numbers and 100 million bank account numbers could have leaked from official portals.
Such a massive breach has led to questions on if the government agencies themselves are lax, how could one trust that personal information would not become public.
The government, however, tries to make light of it. "People are not aware that so a large number of government agencies are making available all this sensitive data. So now, the process is to educate them so that they become aware that Aadhaar data is not meant to be published like this freely," Aruna Sundararajan, Secretary, Union Electronics and Information Technology Ministry told a newspaper adding how the new IT law would take care of other privacy concerns.
"As of today, Aadhaar is foolproof. Biometric technology is the best system in 2016. There has not been a single leak from the UIDAI. The leaks of details may have been from the States... their offices and agencies," Arghya Sengupta, appearing for the government, told the Court.
Open to hacking
However, as Ritika Khera, who teaches at IIT Delhi and has been questioning Aadhaar, says, all such big databases are vulnerable to hacking. And that it is not a question of if they can be hacked but when they will be hacked.
She cites the recent case where university students used a chemical resin to duplicate the fingerprints which were then being used to log in their attendance in their absence.
"Such a database of biometrics is fraught with the danger of theft. You can change the password if its stolen but you cannot change the biometric information," she says claiming that all the benefits that the governments claimed because of Aadhaar have been debunked in the past.
The government says it has saved Rs 50,000 crore through Aadhaar based transfers in pension and other schemes for the poor by plugging leaks.
As Datar put it in the court, "Aadhaar is like building a bridge and then looking for a river. It is hunting for problems to make itself relevant."