Mamata sets up self-regulatory panel to rein in private school fees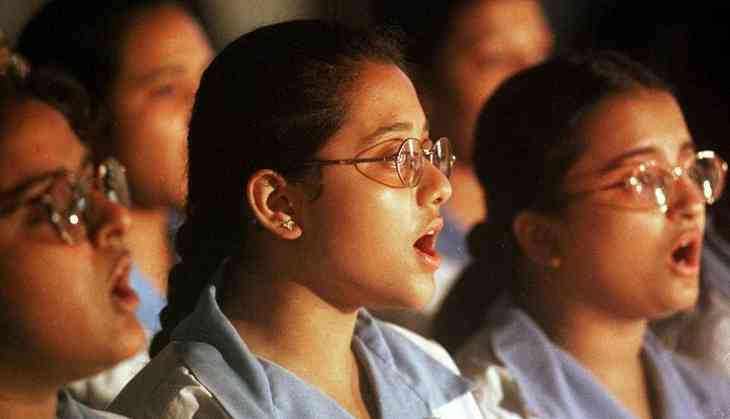 After setting up a health regulatory commission to tab excessive fees charged by private hospitals and nursing homes in the state, the West Bengal government has now set up a similar committee to keep a check on fee structures at private schools.
The step has been taken after the state government received complaints claiming that certain private schools charged excessive fees in the name of donations.
Also read - Bengal to set up panel to rein in private hospitals, nursing homes
At present, there are around 12,520 private schools and colleges in the state.
The committee, which will be functional from next week on, will set up a website so that parents can lodge their grievances online.
It consists of representatives of 10 private schools including La Martiniere, Modern High School, St Xaviers, Heritage School, DPS Ruby Park, Shri Shikshyatan, Loreto, South Point, the two Archbishops, program officers of every district, the state education secretary and a senior Kolkata Police personnel and one representing the hills. The 31 May meeting was helmed by Chief Minister Mamata Banerjee.
Keeping tabs
The primary job of the committee will be to keep a tab on fee structures at schools and to prepare a report after every six months and submit it to the chief minister's office.
Based on the report, the state government will take disciplinary actions if a private school is found to be charging excessive fees or increase fees substantially within a year, a senior official said.
According to Banerjee, the committee members would meet four times a year and look at the nature of complaints. The would instruct school authorities to submit a balance sheet by September. If any discrepancies are found, then the committee members would speak to the school authorities.
Banerjee said she had also received information that many middlemen are also part of the equation and that donations are being sought according to school authorities whims and fancies. She also instructed school authorities to keep a tab on the practice.
A good initiative
A section of educationists feel that the move is good initiative, but not too stringent, as still there are provisions where private schools can charge excessive fees and can take backdoor donations.
"It's a good initiative, but if stringent action cannot be taken against the offender, then such incidents will happen again. In 2015-16, Delhi Chief Minister Arvind Kejriwal had given an order that private schools built on Delhi Development Authority land would need its nod before hiking fees. The West Bengal government should take such initiative for those private schools who are willing to expand their base in the state," said educationist Sunanda Sanyal.
Accordin to noted economist Avirup Sarkar: "It has been a long standing complaint of parents that many top schools are charging excessive fees and that at times it becomes unbearable to pay such a huge amount. Parents have at last got relief as they can now lodge complaints with the committee if irregularities are noticed in the fee structure."