Laying it on the line: the ifs and buts of Pandits' return to Kashmir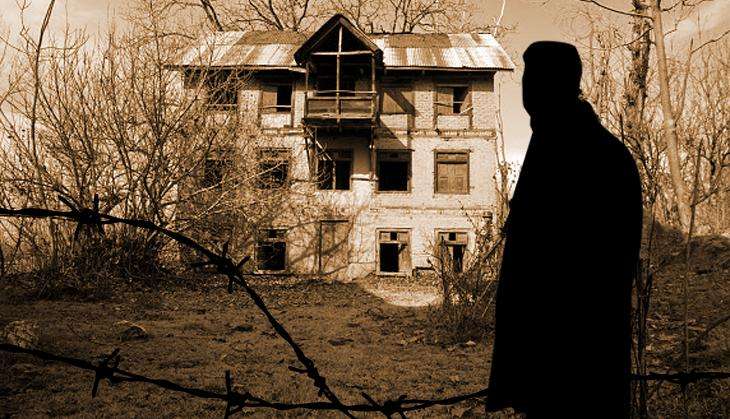 As the debate over the possible return of Kashmiri Pandits rages, at least 1,200 Pandit teachers are quietly going about their work across the valley.
Their homecoming has been facilitated by the Prime Minister's Package for Return and Rehabilitation of Kashmiri Migrants, funded by the central home ministry.
A source in the state government told Catch, "About 1,200 migrant Pandits are currently discharging their duties as principals, headmasters, teachers in various schools and colleges across Kashmir."
Also read: Positive pushback: Kashmiri Pandits protest against cow politics in Kashmir & the murder of Zahid
The possible return of the Pandits, exiled in the 1990s, has sharply divided opinion in Kashmir. The pro-freedom groups, including both factions of the Hurriyat and the JKLF, oppose their homecoming to "composite townships" or "separate colonies". They have compared it to Israeli settlements in occupied Palestine, and threatened to launch a mass agitation in protest. Instead, they want the Pandits to return to their original homes.
Practical idea?
Chief Minister Mehbooba Mufti recently told the assembly that her government would ensure the "dignified return of Kashmiri Pandits".
She said the the PDP-BJP government was committed to "bringing back Kashmiri Pandits and other migrants to the valley and would set up transit accommodations for them till they feel safe to return to their native places."
She rejected claims made by the opposition National Conference as well as the pro-freedom groups that the state was setting up "separate colonies" for the Pandits.
As for the construction of "transit accommodation" for them, she said it was among the recommendations made by one of the Prime Minister's Working Groups, formed by the previous Manmohan Singh regime in 2005, and that "it will be for Muslim and Sikh migrants too".
She wondered how the Pandits could be asked "to return to their native places when our political workers - be it from PDP, Congress, National Conference or any other party - are living under security cover in various hotels in Srinagar?"
"Transit accommodation is a facility for migrants. Don't we have Muslim migrants? Don't we have migrants in Jammu? Are not there Sikhs and other people among them? If we are saying 50 per cent will be Kashmiri Pandits and the rest others, you are saying it is Israel-like situation," she countered, adding that the migrants could return to their native places only when they felt secure enough.
Courting controversy
Mehbooba drew flak from both the opposition and pro-resistance camp for using the "pigeon-cat" analogy for Pandits and Muslims. She said that asking the Pandits to return to their original homes was akin to "throwing pigeons among the cats".
Also read: J&K govt asks separatists how best to re-settle Pandits
Hurriyat chief Syed Ali Geelani took a dig at Mehbooba for likening the Muslim community to "cats" and the Pandits to "pigeons", and demanded "an unqualified apology" from the chief minister.
No Plan B?
Saying the issue of Pandits' return was being "unnecessarily politicised", Sanjay Tickoo, who heads Kashmiri Pandit Sangarsh Samiti, urged "all stakeholders" to treat it as a humanitarian issue.
"As on date, the situation is hostile. Various forces are politicising this issue which is essentially humanitarian in nature," Tickoo told Catch, adding that the "politicisation of the issue will make all common Muslims, Pandits and Sikhs vulnerable".
Tickoo is among the Pandits who never left Kashmir. He lives in Barbarshah, Srinagar. He argued that most migrant Pandits have sold their properties here, which makes their return to native places "unworkable and impracticable".
So, he asked, "if Plan A is not viable, what is the plan B? Unfortunately, the government does not have the Plan B."
Rehab plan
The PM's Package for Return and Rehabilitation of Kashmiri Migrants, announced in April 2008, included financial assistance of Rs 7.5 lakh per family for rebuilding damaged houses, Rs 2 lakh per family for repairing dilapidated houses, Rs 7.5 lakh for buying a house in Group Housing Societies for families that have sold their ancestral houses.
As per a new package announced by Narendra Modi, the returning Pandit families will be provided transit accommodation until they build or repair their houses. The families that cannot be provided transit accommodation, will get "rental and incidental expenses". This package is said to be more attractive than the previous one.
Process, not event
J&K government's spokesperson Naeem Akhtar said "the return of Pandits should be treated as a process, not an event". "The situation is improving by the day. The process of the return of Pandits to Kashmir has its own timeline," he told Catch.
Akhtar said it was time the Muslim community acknowledged that the migration of Pandits was a "sad chapter" in Kashmir's "rich history of communal harmony and brotherhood".
"Though the Muslim community was not responsible for their migration, why can't we acknowledge and express that a grave wrong happened?" he asked.
This acknowledgment from the majority community, he argued, "will add moral pressure on the Pandit community as well to acknowledge what has happened to us (the majority community)."
Getting nostalgic about Kashmir's Muslim-Pandit brotherhood, Akhtar recalled performing the last rites of a Pandit friend Jagan Nath Sathoo, a journalist with the Telegraph in London, in January 2006.
Sathoo, he said, had willed that "Naeem Akhtar will perform my last rites". "It was 25 January 2006. I went from Delhi to perform his last rites. He was being shifted to the casualty ward on a stretcher. After being informed that I had arrived, he briefly opened his eyes to close them forever," Akhtar said. "My credentials as a true Kashmiri were validated that day."
Also read: #NIT is becoming the latest 'nationalist' flashpoint. How did it happen?