Lawless Chhattisgarh: Cops arrest 7 activists on their way to meet Adivasis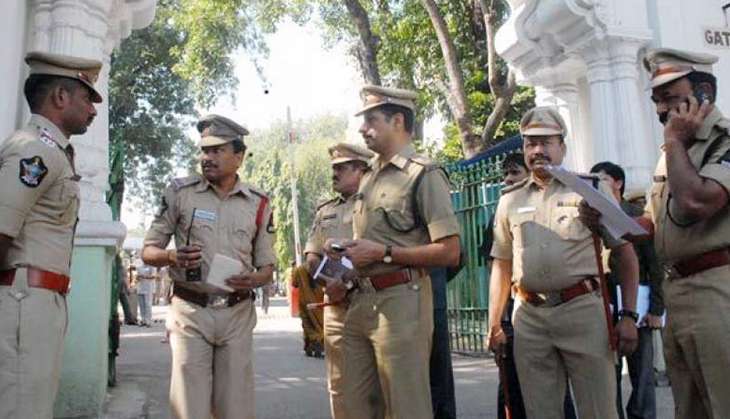 All seven members of a civil society team, the Telangana Democratic Forum, who were on their way to probe allegations of state atrocities against Adivasis in Bastar, were arrested by the Chhattisgarh police on Monday.
The group, which includes lawyers, human rights activists, students and one journalist, was booked under non-bailable sections of the Chhattisgarh Public Security Act. Later in the day, their bail applications were rejected by a local court.
Also Read: IG Kalluri's reign of terror: there's hardly a place left for truth in Bastar
The police alleged that the seven people were working as "conduits" for Maoists, helping them exchange old currency notes and carrying "some important literature" for the armed rebels.
Superintendent of Police, Sukma, Indira Kalyan Elesela alleged, "The accused were found with old currency notes and some important Naxal related documents. They were arrested and booked, and produced in court."
N Narayanarao of Civil Liberties Committee, Telangana, denied the police's claims. The seven people had left Telangana for Bastar on 24 December and were detained by Telangana police the following morning, he claimed, before being transferred to the Chhattisgarh police, which formally arrested them on Monday.
"There has been a series of fake encounters in Bastar region in the last three months. This team wanted to go to the spots and investigate. They knew that the police wouldn't allow them, but they took the risk and went ahead and now they have paid the price. The police has arrested them on false charges and under non-bailable offences so that they're not able to get out easily and an example is set for the rest of the civil society," he said.
Narayanarao added they will try to get the detained persons bail from the Bilaspur High Court on Tuesday.
Among those arrested are Chikud Prabhakar and Bala Ravinder, journalist B Durgaprasad, tribal rights activist R Lakshmanaiah and two students.
Also Read: Cannon fodder: how police is using child spies against Naxals in Bastar
"The Supreme Court has clarified the law on numerous occasions, that if the persons shown as arrested will not escape or evade justice or threaten witnesses or destroy evidence, there is no reason to remand them to custody and they can be released and asked to appear as and when required. So there was no need to remand them, if at all the police wanted to prosecute them," said Ravi Kiran Jain, President, People's Union for Civil Liberties.
Jain pointed out that the "open abuse of the law by the Chhattisgarh police will have to be seen against the backdrop of remarks passed recently by the National Human Rights Commission that the complaints about widespread abuse of law and unleashing of violence by security forces in Chhattisgarh cannot be ignored or taken lightly".
The Chhattisgarh police has been quite harsh on civil society members who have raised their voices against allegedly fake encounters. Tribal activist Soni Sori was arrested in a similar manner when she tried to meet the family of Madkam Hidme, a tribal woman whom the police had claimed to have shot dead in an encounter. The police's claim was proven false by an autopsy on Hidme's corpse.
Similarly, the IG of Bastar, SRP Kalluri, publicly went after academic and activist Nandini Sundar, even registering a case of murder against her. The widow of the murdered villager, on whose complaint Sundar had supposedly been booked, later said she had never named her.
Alongside activists, journalists, local and outsiders, have been ruthlessly targeted by the Chhattisgarh police. Some have been tortured in custody, some are languishing in jail and a few have even been forced on the run.
Also Read: Endless cycle in Bastar: of 'fake' encounters and alleged rape