Law and order is in a mess in Punjab. Nabha jailbreak exposed that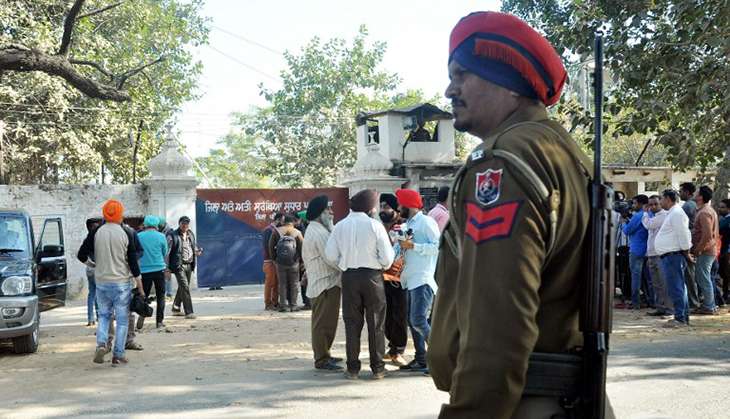 The jailbreak at Nabha that saw gangsters and a militant escaping is a grim pointer to the state of affairs in poll-bound Punjab. In a state where the morale of the police is perhaps at its lowest ebb, law and order has gone for a toss as the state government tries to give unpalatable explanations for the happenings. The jailbreak also points to the free-run that the anti-social elements have in the state.
Like in several other cases, the jailbreak too is indicative of the state of the political and administrative machinery as it throws up more questions than answers.
First, how could the criminals carry operate so smoothly without any challenge from the police?
Second, those who fled from jail were waiting at close to the main entrance in a prison that has several layers of security. How was that possible?
Also, did the escapees have a live communication link with those who had come to set them free? Inmates in the past have used social media and mobile communication from within jail premises.
State of errors
A grim pointer to the deplorable situation is also the fact that in the Nabha case the Minister for Jails in the state, Sohan Singh Thandal, was nowhere to be seen after the matter came to light. There has been no statement from him yet.
It was Deputy Chief Minister Sukhbir Badal and the Director-General of Police Suresh Arora who came out to talk about the incident. The episode also puts a big question mark on the big talk about increasing security in the jails and reforms which Thandal has been making in the past.
The government, particularly Sukhbir who also happens to hold the Home portfolio, is once again trying to take refuge in its oft-repeated excuse that it might have been the Pakistani agency ISI trying to create trouble in the border state.
Sukhbir, along with Arora, paid a visit to Nabha jail in the aftermath of the incident, carrying out the exercise of instructing a comprehensive assessment regarding the security of all jails and strengthening security. They were trying to ascertain whether any member of the internal staff of the jail was involved in the incident or not.
Arora disclosed that the Punjab government has announced a reward of Rs. 25 lakh for anyone informing about the whereabouts of the culprits. The government is also going to form an SIT .
Sukhbir also suspended ADGP (Jails) MK Tewari and dismissed the superintendent and deputy superintendent of Nabha jail.
He went on to speak to the National Security Advisor Ajit Doval apprising him of the details of the incident while updating him on the steps being taken to apprehend the culprits.
Desperate measures?