Kashmiri journalist on why he left IBN7: 'Blind nationalism can't be news'
Sehar Qazi
| Updated on: 3 September 2016, 14:14 IST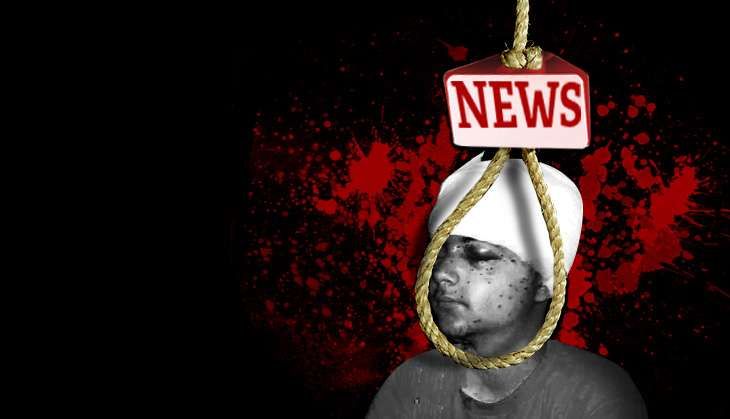 Naseer Ahmed, a senior journalist based in Kashmir, resigned from IBN7, a news channel under the Reliance-owned Network 18. He said that the channel had asked him to "fabricate" news reports from Kashmir.
Ahmed worked as the Srinagar bureau chief for Zee News for 16 years and had been reporting from the Valley for IBN7 since November 2014. His resignation has raised questions about the national media's coverage on Kashmir and how the conflict seems to have been portrayed with deliberate dishonesty.
What are the reasons of your sudden resignation?
There were many instances where I was told to prepare "fabricated" reports on Kashmir. When Hizbul Mujahideen commander Burhan Wani was killed, the channel wanted me to file a report about Wani's alleged relationship with his "girlfriend". When I refused, the story was done by their Jammu reporter with a written P2C dispatched from the Delhi office.
There was no official confirmation about the story.
Recently, when a 30-year old lecturer was beaten to death, I filed a report but the channel did not broadcast it. My channel head Prabal Pratap Singh wanted me to do stories like other news organisations, which were misleading the world about Kashmir.
Being a Kashmiri journalist, what are the challenges that you have faced?
Recently, when a boy died after being hit by a tear gas shell in Old Srinagar, people were angry. I was not allowed to shoot but somehow I managed to get some footage. But yet again, the report was not aired.
Not only do we put our own lives in danger, but even our families aren't safe. During the 1990s, when armed militancy was at its peak in Kashmir, people used to respect and greet journalists, but now things have changed. We can even be beaten to death because Kashmir is being wrongly portrayed by news channels. Kashmiris have come to harbour a deep mistrust of the mainstream Indian media.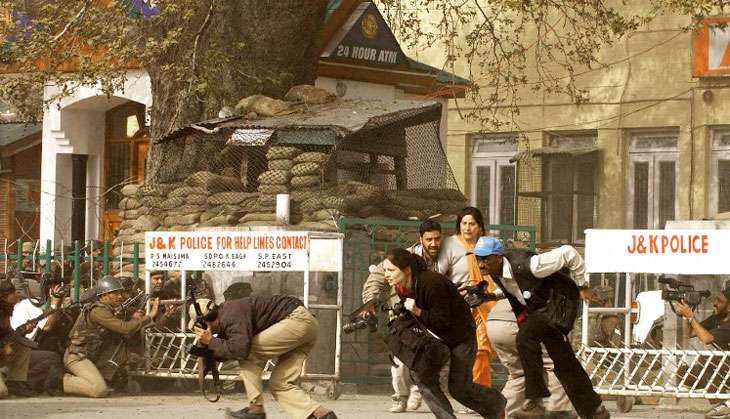 AFP photojournalist Sajjad Hussain assists an injured woman at an encounter between militants and security forces. (AFP/Tauseef Mustafa)
Kashmiri journalists are often accused of doing one-sided stories, would you agree?
We try to show the real picture of Kashmir. There should be no question on the credibility of Kashmiri journalists. Many journalists who have reported from Kashmir are later given assignments for conflict zones by international media organisations.
We report what we see and we want the whole world to know about it. We don't want to follow blind nationalism.
You said that mainstream media is biased when it comes to Kashmir, what kind of bias?
When I wanted to report about deaths and injuries of civilians, I was never given any response from the channel. Rather I was assigned stories about encounters where a security person was killed or injured.
Most reports on the state in mainstream newspapers and channels focus on the political stances. The space given to ground reports on violence have decreased steadily. There is a huge gap between the national media's coverage of Kashmir and the situation on the ground.
Kashmir has been hit by massive protests, violence and death in the last two months. What is the way out?
The state and central government should try to win confidence of local people. I feel imprisoned in my own house. I don't see any sincere attempt from state officials to solve the ongoing impasse. Why don't they talk to people in jails, people who are under house arrest?
On 28 August, when I was shooting at Hari Singh High Street, a local called hurled abuses and said, "Children can't go to school, patients die at home...is this what you call normalcy? Come to my home and see how all the window panes have been broken". On 29 August, I resigned.