Karnataka govt trying to get netas into private clubs at gunpoint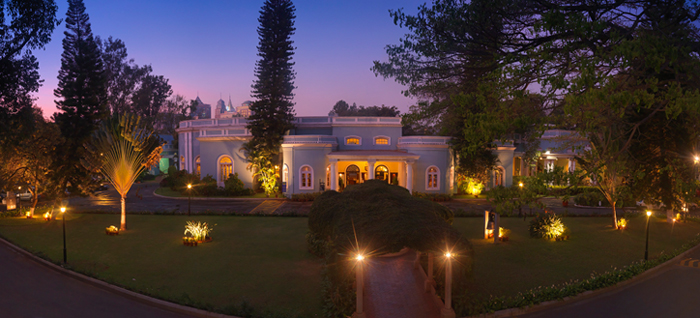 The legislation
The Karnataka Entry Into Public Places Bill is open for public comments till 18 September
The Bill proposes to abolish western dress codes and bring private club fees under control
It also mandates clubs to allot memberships to renowned persons, including politicians
Failing this, it states that club officials can be jailed and fined
The resistance
Club-goers are up in arms about this proposed legislation
Some have called it \'draconian\', while others say it infringes on the freedom of the people
Clubs are willing to make certain concessions, like altering their dress codes
But they say they can\'t cut membership queues just to benefit politicians
Politicians across the country have been brazenly awarding themselves hefty salaries, allowances and other perks, and even revising them periodically.
Karnataka, being a 'progressive' state, is now poised to go a step further: the state's politicians are going to demand memberships of prestigious social clubs, virtually at gunpoint.
The Siddaramaiah government has shocked, surprised and infuriated a lot of people by publishing a draft legislation that mandates recreation clubs to "allot memberships to privileged or renowned persons" including MPs, MLAs and MLCs.
Failing this, the office-bearers of such clubs "shall be punished with imprisonment, which may extend to one year, and with a fine, which may extend up to Rs 25,000."
The amendment Bill also mentions regulation of entry into associations, trusts, companies and societies, but it is primarily aimed at social clubs.
Fracas over dress code
It all began with a controversy over the dress code imposed by clubs on their members. A few years ago, the hallowed Bangalore Club denied entry to the then-director of the National Law School of India University, Dr Mohan Gopal, as he was dressed in a dhoti-kurta.
The Bangalore Club, started in 1868 by the British, requires its members to be dressed in 'western style' and wear a pair of shoes. Even the finest kurta-pyjama and Kolhapuri chappals or slippers are a strict no-no, not only in Bangalore Club, but many other recreation clubs in the city as well.
Gopal's protests were of no avail and, when he finally resigned from club membership, he sent a stinging note: "No club, howsoever exclusive, can or should consider itself above the core values embodied in our Constitution. I regret that I am unable to associate any longer with an institution that treats our culture and attire with prejudice and contempt."
The Chennai precedent
Last year, when a club in Chennai stopped a Madras High Court judge wearing a vesti (dhoti) from entering its premises, the Jayalalithaa government quickly passed a law prohibiting any rule that went against "Tamil culture or the wearing of any Indian dress in a public place."
Karnataka's new legislation, the Karnataka Entry Into Public Places (removal of restriction on dress and regulation of membership and fee) Bill, 2015, has largely copied the provisions from the Tamil Nadu Act regarding dress code, but goes far beyond it, to meddle with membership.
Apart from elected representatives, the Karnataka government wants the clubs to give membership to "persons with meritorious contribution to sports, ex-servicemen, renowned persons and those who have contributed to the upliftment of society."
The draft Bill says clubs must allot memberships to 'eminent persons', or risk imprisonment & fine
These provisions are sufficiently vague to push the membership to anyone the government chooses.
The clubs also cannot collect 'unreasonable membership fee' and the fee structure has to be approved by the government.
The Bill says, "...where any offence under this Act has been committed," any director, manager, secretary or any other officer of the club, association, trust or society "shall be deemed to be guilty....and punished."
Locals angry at draconian Bill
The draft bill, on which public comments have been sought till 18 September, has angered Bangaloreans a great deal. Prominent local daily, Deccan Herald, is leading a campaign against it.
Reactions have ranged from cries of 'dictatorship', 'misuse of power', 'draconian Bill' to 'infringement on the freedom of the people'.
An angry citizen wrote, "Clubs are meant for family gatherings. They are run by honorary members who understand the operations and maintain the dignity and decorum of the place. We should not have these disgraceful persons (politicians) coming and spoiling the atmosphere."
How Bangalore Club was nailed
Bengaluru has around 50 well established clubs and at least four of them, the Bowring Institute, the Century Club, the Bangalore Club and the Bangalore City Institute, are over 100 years old.
The admission fee ranges from Rs 5 lakh to Rs 25 lakh and, in many clubs, the wait period is 15-20 years. Monthly subscriptions depend on the facilities being offered.
Karnataka legislators have been riled for some time that the prestigious clubs do not 'treat them with respect' and give them out-of-turn membership. A legislature committee, which visited 22 clubs in Bengaluru and Mysuru, submitted a report in June 2013, stating that "the clubs which obtained several benefits from the government have become the exclusive domain of the rich."
The panel suggested formulating guidelines "for fixing membership fee and creating an environment to provide membership to the common people".
The Karnataka State Cricket Association was granted 16.26 acres of land on a lease of Rs1,000 per year for 99 years in 1969 when S Nijalingappa was the chief minister. It is regularly required to buy peace with the elected representatives by giving them 'free passes' quite liberally during international matches.
Last year, the Bangalore Club got into a major fracas with an IPS officer and institutional member, RP Sharma, when his entourage was stopped by a club sentry. After Sharma's men beat up the sentry, the club suspended his membership for a month.
Sharma, in turn, dug into the club records and, after finding it did not have a regular licence to serve liquor, got excise officials to conduct raids and close down the bar. He also prevailed upon the revenue officials to check ownership records dating back to over 100 years.
When club authorities failed to produce the necessary papers, the state government threatened to take over the club. The high court has given a temporary reprieve on the ownership issue, but the club's bar remains permanently shut.
Clubs willing to make concessions
The latest legislation, coming close on the heels of Bangalore Club's 'traumatic experience', has unnerved all other clubs. They are now in a tizzy as to how to respond to the government's move.
In informal discussions, the clubs have agreed to relax the dress code, but are firmly opposed to opening the gates to politicians. "When we have so many genuine applicants waiting in the queue for years, how can politicians be allowed to barge in? What is the privilege involved here?," asked an ardent club-goer.
An office-bearer of a prominent club told Catch, "The question of giving membership to politicians on demand does not arise. We can allow the elected representative of the area as a guest occasionally with three or four of his friends. But he has to pay all the bills and can't demand any special treatment."
It's not that the politicians haven't tried to have a club of their own. There's been a move for a long time to establish one on the lines of the Constitution Club of India.
Two heritage structures, the Balabrooie guest house and the Carlton House, both government properties, were proposed to be allotted for a legislators' club, but have fallen through due to public criticism.
Everyone in the club circuit is now hoping and praying that the Siddaramaiah government will quickly allot a place for the elected representatives, so that the threat of a 'privileged break-in' is removed.