Karnataka CM Kumaraswamy presents first budget in Vidhana Soudha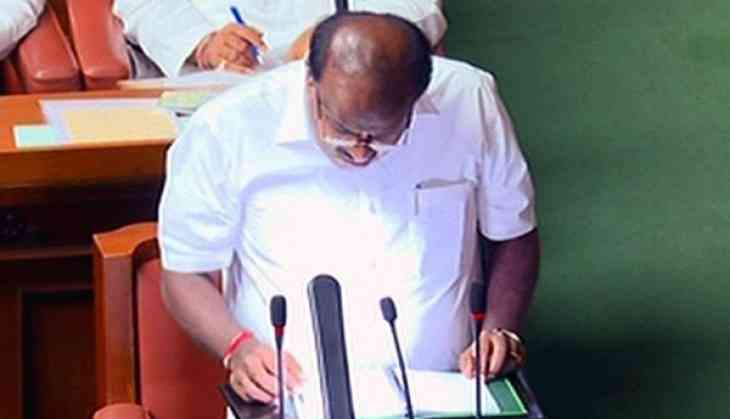 Karnataka Chief Minister HD Kumaraswamy on Thursday presented the first budget of his Janata Dal (Secular)-Congress coalition government in the Vidhana Soudha.

Kumaraswamy is expected to waive farm loans borrowed from cooperative and nationalised banks.
"It is a new experience for me as a finance minister. I have taken up this as a challenge to give a surplus budget," Kumaraswamy told ANI on arriving at Karnataka's Vidhana Soudha.
Minutes before Kumaraswamy's arrival budget copies were taken inside Karnataka Legislative Assembly.

During the recent assembly polls in the state, Kumaraswamy had promised to waive farm loans borrowed both from cooperative and nationalised banks within 24 hours of coming to power.
On July 1, the Congress-JD(S) coordination committee was constituted to oversee smooth functioning of the government to approve the Common Minimum Programme, which includes waiver of farm loans, creation of one crore jobs and allocation of Rs. 1.25 lakh crore for irrigation over the next five years.

According to media reports, financial experts and some government officials have already expressed concern over the impact of loan waiver on the state's finances.
--ANI