Juvenile rape: why AAP's remedy is worse than the malaise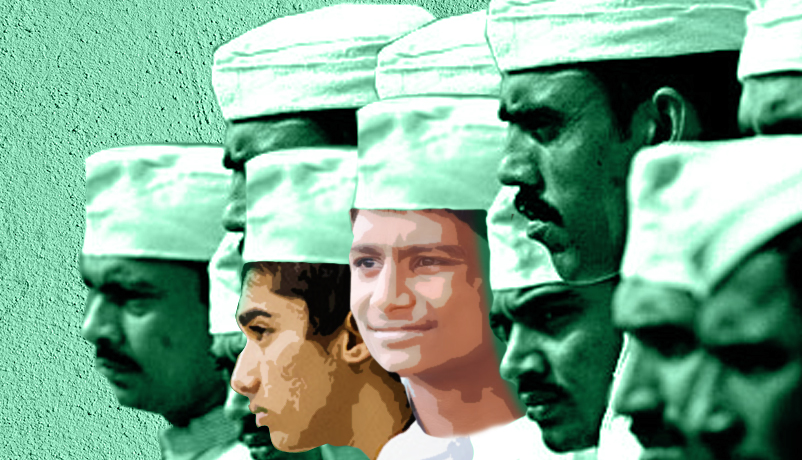 The proposal
AAP wants to try 15-year-old rapists, murderers as adults
It says this will deter potential rapists in the capital
The move is against the Verma committee recommendation
The objection
Jailing juveniles with rank criminals will be counterproductive
It is an attempt to cover up AAP\'s failure to protect the city\'s children
Most rapists are adults who are known to the children
Delhi's AAP government wants to try 15-year-old children as adults for "heinous" crimes such as rape and murder. It is a blunder.
Locking juveniles up with hardened criminals will be counterproductive in the long run. Indeed, the Justice JS Verma Committee had pointed this out when it concluded that "the age of juveniles ought not to be reduced to 16 years".
The fact is the law can't solve a social problem. There is no denying that children commit crimes, some horrific but mostly petty. There is no denying that such children need to be reformed.
But can they be reformed by punishing them on a par adults? Certainly not. Say, a 15-year-old is imprisoned for rape. He would be released at the age of 35. Would 20 years in an adult prison with rank criminals have reformed him? There is concrete evidence that recidivism increases when a juvenile is incarcerated with adults and for long terms.
Also, while overall crime has risen in India, juvenile crime has come down. This despite the reformative aspect of the Juvenile Justice System having failed completely except in rare cases.
Where does it stop?
In one of the latest rape cases in Delhi, the accused is 16 years old. Perhaps, this is why Chief Minister Arvind Kejriwal has proposed to reduce juvenile age to 15.
What if, in the future, a 10-year-old is involved in a "heinous" crime? Will Kejriwal want that child too to be hanged or given a life term.
Public indignation, however strong, can't be the basis for wrecking the social justice framework. Prof Lawrence Steinberg, who is quoted extensively in the Justice Verma committee's report, writes that an adolescent's risk-assessment is weaker than that of adults. Hence, they are less responsible than adults even though their crimes may be identical.
Valay Singh: Appeasing lynch mobs is not what people expect from a Magsaysay-adorned CM
While this may be difficult for most people to accept or even understand, a responsible government must take decisions with more circumspection and maturity.
Appeasing lynch mobs is not what people expect from a Magsaysay-adorned chief minister.
Prevent children abuse
First and foremost, the government must treat the latest rapes as incidents of child abuse.
Hundreds of children are abused in Delhi every year, with eight such cases reported every day. But the conviction rate is a pathetic 2.4%.
Most of the accused are adults known to the children. So, there is no need for the state to go after juveniles, who are easy targets and the "lowest-hanging fruit", since that would improve security for neither women nor children.
If only the state was serious about implementing the Verma committee report, it would have taken steps to protect the children from abuse and violence. It's ironic that a few months ago, the AAP government was boasting about being the first to implement the report.
Evidence shows recidivism increases when a juvenile is jailed with adults and for long terms
Experts emphasise that we teach children about 'good touch' and 'bad touch'. Today, when more children than ever are being exposed to sexualisation, we need to introduce sex education in schools to ensure they grow up as healthy adults.
These are long-term solutions and not as easy or sensational as declaring a witch-hunt for juvenile offenders. The AAP counts many social activists, including child rights pioneers, as members. Why didn't its government care to seek their views before rushing to the media with its proposal?
Don't scapegoat children
Although it doesn't have the legal power to lower the juvenile age, the Delhi government has sought to project a tough image by making this regressive suggestion. It's political one-upmanship, nothing else. The new Juvenile Justice Bill, which is awaiting passage by the Rajya Sabha, already has a provision to try juveniles above 16 as adults.
The AAP regime's proposal is just an attempt to cover up its failure to come up with a robust child protection system. Indeed, in the over 50 "highlights" of its last budget, there is not one mention of "child protection", "child abuse" or "juvenile justice".
While overall crime has risen in the country, juvenile crime has come down
While it claims to have doubled the outlay for education, there is no mention of sex education. While it promises college students free wifi, it ignores the plight of street children.
Child rights activists, along with most of the civil society, supported the AAP because it promised an innovative approach to solving social problems. This proposal to lower juvenile age, therefore, has come as a shock to all its progressive supporters.
Kejriwal, who loves his Gandhi cap, should remember what the Mahatma said, "if every saint has a past then every criminal has a future." When it comes to children, this is especially true.