Justice AS Anand's death ends a landmark judicial career that also saw shocking graft allegations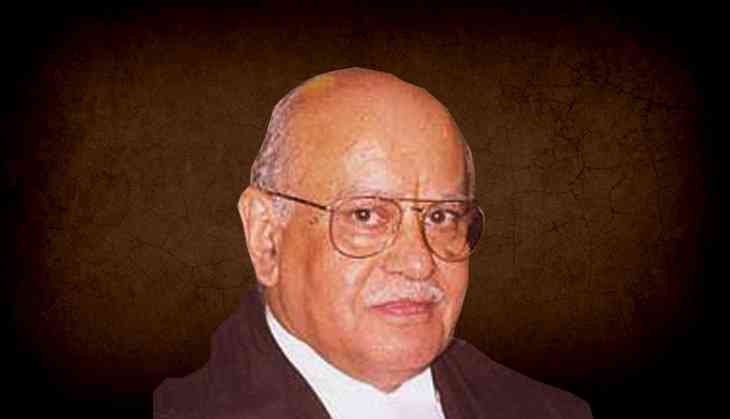 Justice AS Anand (Catch News)
In 1987, 22-year old Suman Behera's body was found on the railway track near Jaraikela railway station in Odisha's Sundergarh district. He had been picked up by local police just a day ago in connection with a case of theft. With multiple injuries on his body, his mother Nilabati Behra wrote a letter to the Supreme Court, alleging that Suman died in police custody.
The SC treated her letter as a writ petition and ordered the Sundergarh District Judge to conduct an inquiry. The judge's report was damning. It concluded on the basis of evidence that Suman indeed had received his fatal injuries in police custody.
The findings were upheld by the SC, which ordered the State of Odisha to pay an amount of Rs 1,50,000 as compensation to Nilabati. This judgment is among the earliest and the most conclusive ones dealing with custodial torture and the state's liability.
A long career with landmark judgments
It is one among the several such landmark judgements for which the 29th Chief Justice of India, Adarsh Sen Anand, is remembered. Former CJI JS Verma was his brother judge on the bench that settled this case. Justice Anand breathed his last on 1 December at a hospital in New Delhi, aged 81.
Finance Minister Arun Jaitley, also a well-known advocate, remembered Justice Anand as someone known "for making inexpensive justice accessible to people".
Born on 1 November 1936, in Jammu, Justice Anand graduated from the then Jammu and Kashmir University, received his Doctorate from London University in 1953 and completed his bar-at-law in 1964.
After practising at the Punjab and Haryana High Court at Chandigarh, he was confirmed as a permanent Judge of Jammu and Kashmir High Court in 1976.
He was elevated to the position of Chief Justice of the same court in 1985 and later also served the Madras High Court in the same position. In 1991, Justice Anand was elevated to the Supreme Court where he went on to become the Chief Justice of India. He served as CJI from 1998 to 2001, enjoying one of the longest tenures, since Justice YV Chandrachud.
Post-retirement, he served as the Chairman of National Human Rights Commission from 2003 to 2007. He is also remembered for a stellar role as the chairman of National Legal Services Authority and for establishing Lok Adalats in every district of the country.
Justice Anand's last active assignment was as chairman of a five-member committee constituted to look at the safety aspects of the Mullaperiyar Dam in Kerala. The committee submitted its report in April 2012.
Apart from the Nilabeti Behera case, Justice Anand is remembered for another landmark case that also delved into the issue of custodial torture. In 1986, DK Basu, Executive Chairman of Legal Aid Services, West Bengal wrote a letter to the then CJI flagging rising incidents of deaths in police custody.
Upon his request, his letter was considered as a writ petition and the case eventually became a landmark, taking a full decade before conclusion. In 1996, a bench comprising Justice Anand and Justice K Thomas came out with a detailed judgment, carrying a set of 11 guidelines that police personnel detaining or arresting any suspect or accused must follow.
A controversial case
One of Justice Anand's legacies is also the VC Mishra case that had triggered massive uproar in the country's judicial circles. Mishra was Chairman of the Bar Council in India in 1994 when the SC found him guilty of contempt of court of Justice SK Keshote of the Allahabad High Court. Mishra was sentenced to undergo simple imprisonment for six weeks and was also suspended from practising as an advocate for three years.
The verdict led to strikes by lawyers, with lawyers in Delhi marching to the Rashtrapati Bhavan in protest.
However, when Mishra appealed against the sentence, a bench also comprising Justice Anand eventually ruled that even if Mishra was guilty of contempt, the latter was not an offence that would attract the punishment meted out. Interestingly, the judgement also laid down that the SC did not have the power to cancel an advocate's licence to practice.
Corruption allegations
Senior advocate Prashant Bhushan is also known to have alleged that Justice Anand and at least five other former CJIs were guilty of massive corruption. Bhushan submitted affidavits to the SC in 2010, detailing the allegations against these five judges.
Justice Anand, Bhushan alleged, heard and passed favourable orders in the case of an accused from whom he had accepted a 2 Kanal plot of land at Ganderbal, Srinagar when he was the Chief Justice of the J&K High Court.
Bhushan also alleged that Justice Anand, while he was an SC judge, abetted his wife and mother-in-law in filing a suit based on false averments in a civil court in Madhya Pradesh. He then allegedly got the revenue authorities to suppress the record of the proceedings and also got the state government to withdraw the Special Leave Petition filed against his wife.
Another allegation was that Anand, as Chief Justice of the J&K High Court, bought a plot of land at Gandhinagar in Jammu from the state government for a price much lower than the market price. He also allegedly gave a false affidavit before the sale that he owned no land or immovable property in Jammu.
Bhushan had alleged that the Committee on Judicial Accountability had prepared an impeachment motion against Justice Anand, but the motion failed to get the signatures of the requisite number of MPs.