JJ Hospital dean in trouble for allegedly helping Bhujbal stay away from jail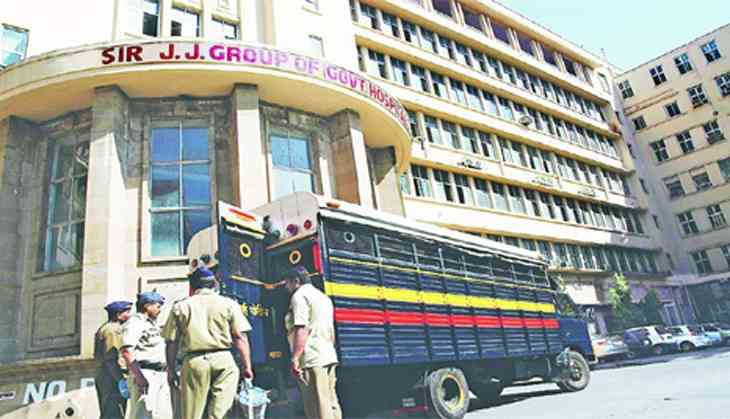 Noted ophthalmologist and dean of Mumbai's JJ Hospital, Dr Tatyarao Lahane, has landed in trouble.
The Bombay High Court has issued a notice to Dr Lahane for allegedly helping veteran Nationalist Congress Party (NCP) leader Chhagan Bhujbal overstay at a private hospital. Bhujbal is currently in the custody of the Enforcement Directorate (ED).
Facing charges under the Prevention of Money Laundaring Act (PMLA), he is lodged at Arthur Road jail. It is alleged that Dr Lahane facilitated Bhujbal's stay beyond the allocated time at a hospital, despite a court order that he be sent back to jail.
In January this year, the special PMLA court had found Dr Lahane guilty of contempt on a petition filed by social activist Anjali Damania. She had claimed that allowing Bhujbal to overstay at a private hospital, was negligence of duty. Judge PR Bhavke, of the Special PMLA Court had referred the matter to the Bombay High Court. In the order given in January this year, the judge had held Dr Lahane guilty of contempt and referred the matter to Bombay High Court for further action.
The Bombay High Court heard the matter on Thursday and issued a notice to Dr Lahane, instructing him to file a reply within four weeks.
Reacting to the Court order, Damania said, "I had been waiting for this since the petition was filed in December last year. Now that Bombay High Court has issued a notice to Dr Lahane, I will put more facts before the Court in future hearings."
In her petition filed at the Special PMLA Court in December last year, Damania had contended that Bhujbal continued to stay at Bombay Hospital from 2 November, 2016, which was nothing but negligence of duty by Dr Lahane, who is the dean of the state-run JJ Hospital. She also alleged that the authorities at Arthur Road Jail also failed to perform their duties, which enabled Bhujbal to overstay at Bombay Hospital.
He was admitted to JJ Hospital following complaints of chest pain. He was taken to Bombay Hospital for a thallium scan. When Bhujbal refused to undergo angiography at JJ Hospital, the Special PMLA Court, on 14 December 2016, said that he should be shifted to Arthur Road Jail. However, Bhujbal continued to stay at Bombay Hospital.
Damania said, "Bhujbal was getting preferential treatment at Bombay Hospital. Many politicians used to meet him there without the court's approval. This was possible due to negligence by the authorities at JJ Hospital and Arthur Road Jail."
In his response, Bhujbal questioned Damania's locus standi. He claimed, it was aimed at maligning him and to deviate attention from the health problems he is facing. The
ED officials had arrested Bhujbal on 14 March 2016 on charges of money laundering in the construction of the new Maharashtra Sadan in New Delhi. Later he was booked by the Anti Corruption Bureau (ACB) for allegedly receiving kickbacks in the contract for the construction of a library building at the Kalina campus of the Mumbai University.
Damania in her petition had pointed out that, according to specialist doctors at JJ Hospital, Bhujbal needed to undergo Holter Monitoring, Thallium Scan and Electro Physiological Study immediately for diagnosis. It was informed to jail authorities that all these three tests were performed at KEM Hospital, that is run by the Municipal Corporation of Greater Mumbai (MCGM).
The Court had ordered that Bhujbal should be admitted KEM Hospital for the tests. However, the KEM Hospital informed that Thallium Scan it could not perform the scan as the machine was out of order.
Citing poor health and age, Bhujbal requested the Court to allow all the tests under one roof after which the Court ordered that Electro Physiological Study and Holter Monitoring be carried out by doctors at JJ Hospital and KEM Hospital, respectively.
It said that the Thallium Scan could be performed at an appropriate private hospital. Damania had alleged that Thallium Scan was an OPD procedure and did not need hospitalisation.
"Still, Bhujbal was admitted to Bombay Hospital and overstayed due to negligence of Dr Tatyarao Lahane," Damania said.