#IWillGoOut: On 21 Jan over 20 cities unitedly march against sexual harassment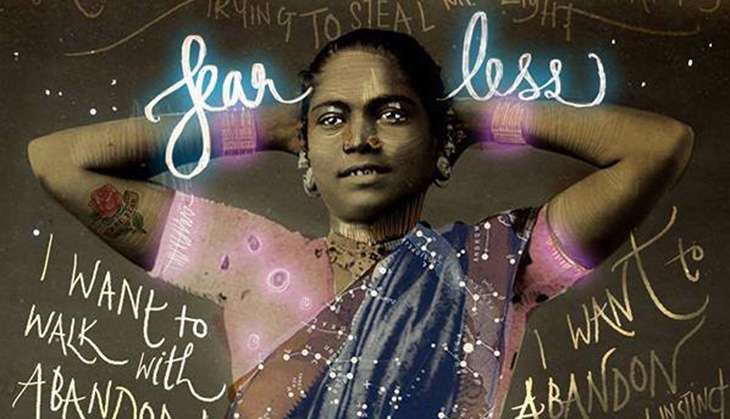 Four years after Jyoti Singh, or 'Nirbhaya', was brutalised and left to die, our collective conscience has woken up again. After the alleged Bangalore mass molestation incident that occurred on New Year's Eve, similar problematic questions are being thrown about, the sort that shifts the blame and leaves the victims with nothing.
Were the perpetrators Bangaloreans? Did they belong to a specific class? Is Bangalore becoming Delhi? Should women go out so late? Were they accompanied by men? Etc, etc.
These questions serve no purpose other than to create an unnecessary divide in society, marking the difference between a lower class/caste and upper class/caste man, between two diametrically different cities, and between a woman who 'asked for it' and the ideal patriarchal agent.
In order to then channel our energies, for the collective conscience to fight sexual harassment, we must come together in a larger group that transcends these biases, these racial and sexual differences, and consciously form a movement that isn't limited to a city, a culture or a people.
And that's precisely what a collective of people across 23 cities and towns (and counting) in India have achieved. The idea is to march together, no matter which part of the country one is in, at 5PM on 21 January.
The message is simple, captured perfectly in their hashtag - #IWillGoOut.
Not just big cities
Bhani Rachel Bali, creator and founder of KrantiKali, a feminist startup, is one of participants. She insists that it isn't one organisation that envisioned this all India protest. "People from all walks of life have joined us," she tells Catch, adding, "They're doing their day jobs, they're not all social activists."
"It started with a Facebook message that went viral", after which a WhatsApp group was formed, she shares. "On 4 January, I was just added to it and around 100 people joined in, and we included our contacts, they included theirs. It just became a collective, a movement."
On being asked if the date 21 was picked to mark the Women's March against Trump to be held in Washington DC, Bali says no.
"We did not intend to or plan to merge the two. It was just a happy coincidence. Our agenda is a bit more focussed and it doesn't just take a urban narrative. We're also calling out to the smaller towns, etc," she explains.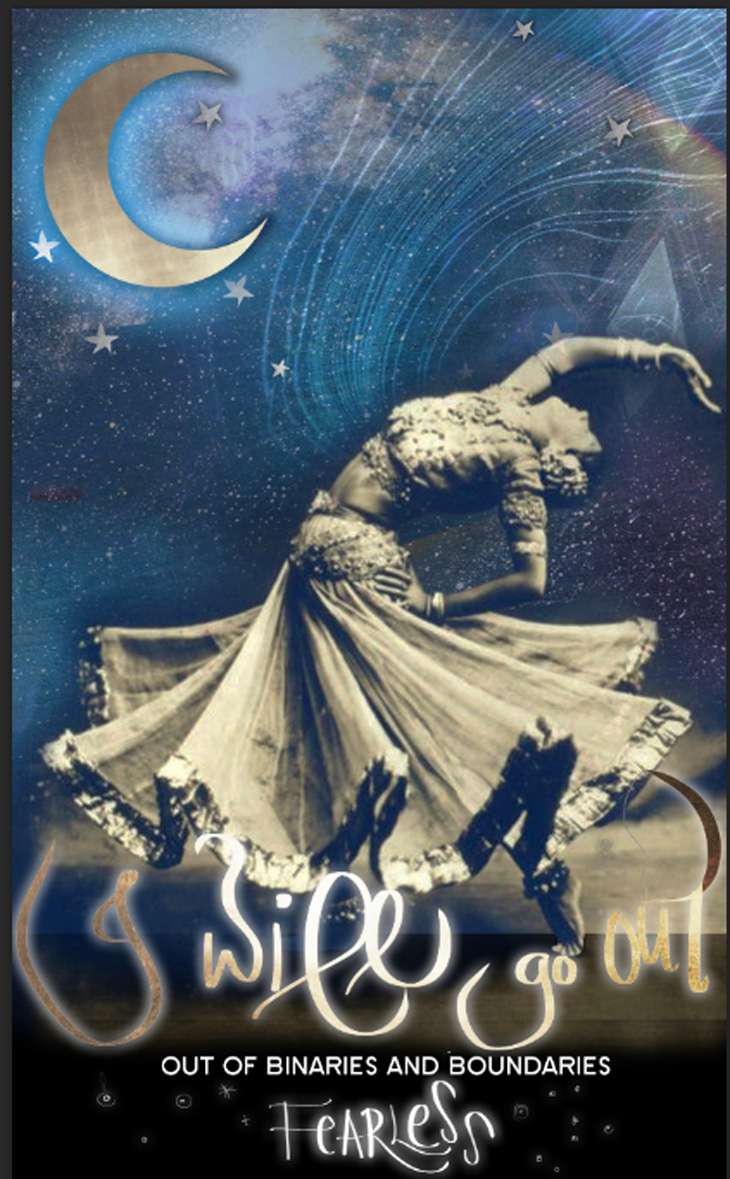 Photo courtesy Fearless Collective
According to the collective's statement, the march is being held in Bangalore, Mumbai, Pune, Delhi, Chennai, Hyderabad, Kolkata, Lucknow, Puducherry, Ahmedabad, Silchar, Karimganj, Jaipur, Bhopal, Nagpur, Thrissur, Kangra, Trivandrum, Gurgaon, Ranchi, Goa and Chandigarh.
Additionally, an online campaign supporting the movement is also being implemented in Ladakh and other parts of Kashmir.
"It's not just for what happened in Bangalore, though yes, that's the catalyst. But it's also other things that have happened," says Bali.
An article penned by Swarnima for Feminism in India throws some light upon the 'other things'. "We protest not only the victim-blaming that followed after, but also the license men think they have to intrude upon women's narratives and make them their own (#NotAllMen)," she writes.
"We protest against the social mores that prevent young girls from going to school when they start menstruating, that make homeless women prey to all forms of abuse.
"We protest against the regime of self-regulation women in conflict areas have to follow to avoid being raped by armed forces.
"We are protesting to highlight the violence inherent in imposing restrictions on mobility for no better reason than 'fear.'"
An online petition
The march is supported by a Change.org petition written by Divya Titus which has over 32,000 signatures at the time of writing this article.
The petition demands an 'unconditional apology' from Karnataka Home Minister G Parameshwara and Maharashtra Samajwadi Party president Abu Azmi for making sexist remarks after the mass molestation took place.
"I wanted to address this whole culture that blames the victim," Divya Titus tells Catch.
But while apologies from these ministers would help immensely with some course correction, the petition has a larger purpose.
"It's much broader than having two men apologise, it's a move in the direction where we grow as a society, being more sensitive when it comes to the issue of sexual harassment/violence," she says.
.@iwillgoout2017 When you've got the most creative sisterhood marching with you
Join the movement on Jan 21st#IWillGoOut #YesAllWomen pic.twitter.com/qF30Z2S7nL

— Divya Titus (@Titus_klutz) January 17, 2017
Titus had the petition up on Change.org by 5 January. However, in the past 24 hours, the number of signatures have tripled.
On being asked about how many more supporters she expects, Titus says, "If you'd asked me at 4pm yesterday, I would've told you 10,000 would be a good number. But over the last 24 hours that conclusion of mine has gone completely out the window, but it also goes to show that a lot of people realise that this is an issue."
"A lot of people have such personal stories [pertaining] to sexual harassment and assault, that we identify with the issue very closely," she says.
Talking about how the petition and the marches have become one unified movement, Titus says, "The movement [has grown] beyond the petition. From there the idea grew to include if we must have something beyond asking politicians to apologise. [Then we decided] to show solidarity to women across the country, and then we decided to have a nationwide protest."
"So the idea for the marches just built from the chat where we decided we wanted to do something bigger and see that something actually constructive comes out of this."
The Delhi chapter
Japleen Pasricha, founder of Feminism in India, talks to Catch about what's going to happen on 21 January at 5PM in the capital.
The Delhi march will take the same route as Delhi Pride Parade. It will start from Barakhamba Metro Station with a quick orientation, and will culminate at Jantar Mantar. However, unlike Pride, there will be no performances.
"We won't do an event," says Pasricha. "It's not NGO-sponsored or crowdfunded, it's different people coming together."
The Delhi chapter hasn't planned anything because they're unsure about "a) how many people will be there, and b) depends on whether there till the end of it, given the time, and how cold it is."
"The march is the main focus," says Pasricha, "where we will be walking, sloganeering..."
"We wanted this to be an all women march," she explains. However, a lot of people insisted that men and transpeople be included. "But the focus is that it is organised by women, led by women," says Pasricha.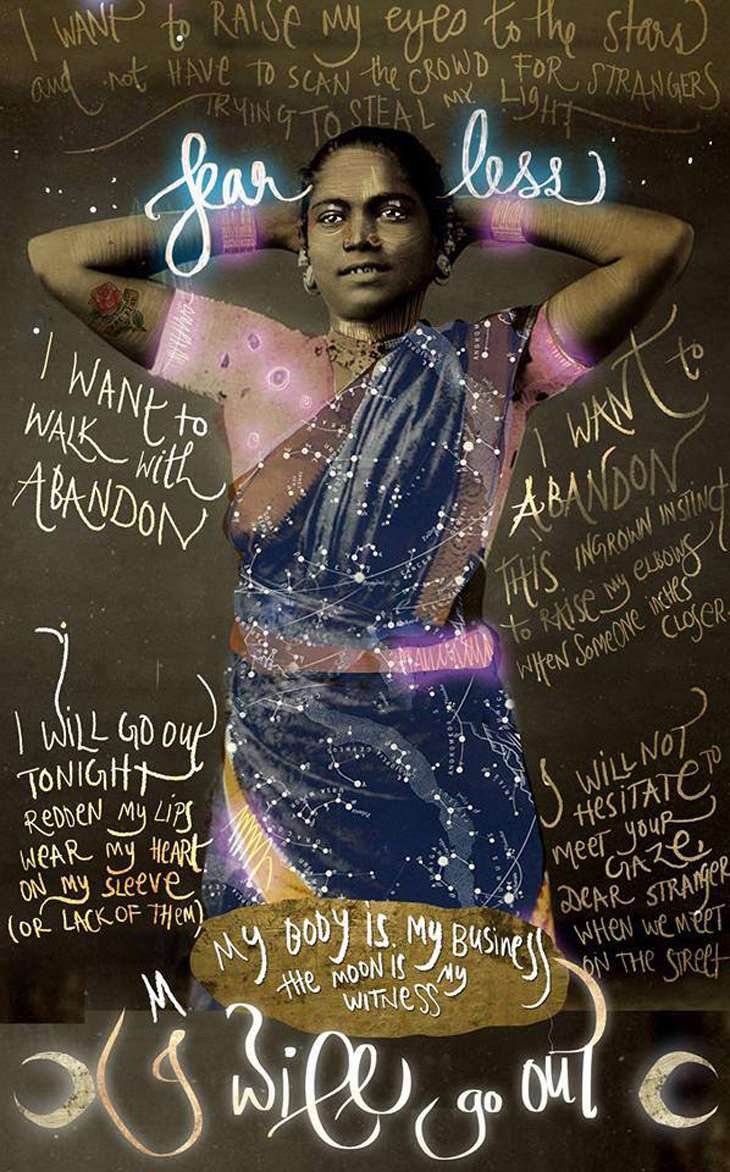 Photo courtesy Fearless Collective
Bhani Rachel Bali explains, "We are including them [men and transpersons] because they wanted to march with us."
"It is in solidarity with women, everybody else is just joining in," she adds.
The Delhi chapter is "working with NGOs, in touch with Jagori and Kamla Bhasin."
"We have a better online, social media presence and they are more active on ground. They have a community [network] and are mobilising [people]," says Pasricha.
"We're expecting a minimum of 100 people [to show up for the Delhi protest]."
Delhi, oftentimes referred to as the "rape capital", is seen as a largely unsafe city. An association that Bangalore is now beginning to deal with.
Pasricha isn't too thrilled with that narrative. "When I go to other cities, people say, 'Oh, you're from Delhi. You know how bad Delhi is.'"
"I remember reading an article which had a headline that read something like 'Now Bangalore has become the new Delhi.'"
This, she says, is problematic. "It's not limited to Bangalore, Delhi. I find this narrative very problematic when people say 'Women aren't safe in Saudi Arabia, in India'. First, it takes away from the issue. But also, in the global context, it's very racist, because sexual violence happens in the US also."
"I'm making this global because this is a narrative that is practised globally. It's not a Delhi-Bombay, Delhi-Bangalore thing. To say that sexual violence is limited to a space, an area, sets a problematic [precedent]."
This constant otherisation often takes away from the real issue. And an all India march can, at the least, ensure inclusivity and leave no room for an inter-city fist fight.
As Divya Titus says, "We want all groups of people to come out and show us their support on 21st, no matter where they are from... because as an issue it goes beyond the boundaries ofregion, whether you're a woman in urban or rural India... It transcends all [these boundaries] because we've all dealt with it."