Is the alcohol crackdown driving Kerala's youth toward drugs?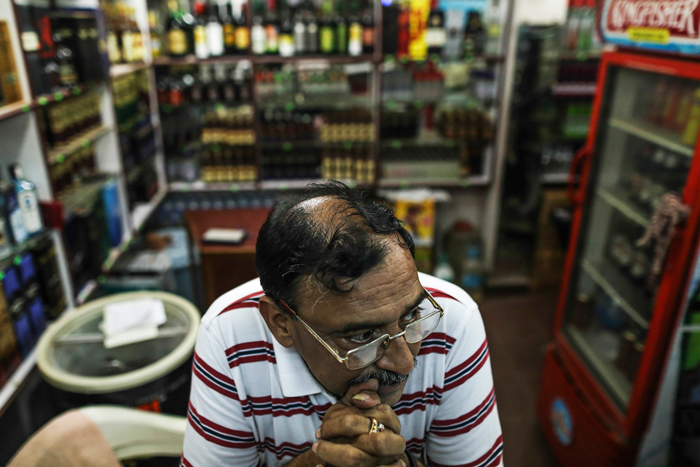 The dry run
Kerala started a crackdown on alcohol last year
The state is phasing out bars after KPCC chief Sudheeran\'s anti-liquor push
At the same time, there has been a rise in drug cases in the state
The drug spurt
Kerala\'s home minister has backed anti-drug awareness campaigns
The govt has blamed everyone from Maoists to Bob Marley for the drug spurt
However, many debunk the connect between the booze ban and the drug usage
It's tough to get a drink in God's Own Country, and that's pushing youngsters to drugs. At least, that's the buzz.
Drug abuse has tripled in Kerala ever since the state government started closing down bars, Home Minister Ramesh Chennithala said last month.
A lot of statistics has been floating around supporting this argument, and Oommen Chandy's government has blamed everyone from the Maoists to, believe it or not, Bob Marley for luring teenagers to drugs.
The state's prohibition push started when Kerala Pradesh Congress Committee president VM Sudheeran called for a strong anti-liquor drive last year led by heads of local bodies and Congress outfits.
After a few months of negotiations, Chandy and Sudheeran agreed to the introduction of prohibition in phases. After some initial reluctance, most of the political parties agreed with the policy. Even the Catholic Church called it as "historic decision". Currently, only 24 hotels run bars.
Meanwhile, statistics show that Kerala Police arrested 2,233 people under the Narcotic Drugs and Psychotropic Substances (NDPS) Act in 2014, up from 974 the previous year.
But was that because of the crackdown on alcohol?
The campaign
Several anti-drug awareness campaigns have been launched since last year in Kerala, including those backed by Chennithala and Education Minister PK Abdu Rabb, focused on educational institutions.
There has also been a rise in vigilance and crack downs on drug rackets, including surprise raids on institutions and shops.
Venugopal Kurup, superintendent of Narcotics Control, said surveillance and enforcement drives intensified after the Narcotic Control Bureau's headquarters were shifted from Thiruvananthapuram to Kochi in July 2014.
Last year, the police even raided shops selling tees and accessories featuring reggae guru Bob Marley, for promoting material "harmful" to youngsters.
That increase in vigilance, however, doesn't establish that the lack of watering holes are driving the youth towards drugs.
"It's a case of political backlash," says Johnson Edayaranmula, director of NGO Alcohol and Drug Information Centre. According to him, several ministers involved in the liquor trade want the ban lifted.
Out of 234 psychotropic substances, 228 are freely available in medical stores, Kerala's home minister said last month
"There is very little empirical data to state that there is an increase in drug usage due to the ban," Edayaranmula points out.
There have been allegations that Kerala's Finance Minister KM Mani took bribes from bar owners to renew their liquor licences.
"There is definitely an increase in drug usage among students. But a ban on alcohol will barely have an impact as it is easier to access hard drugs now," says a source from the state's Juvenile Justice Board.
The ban on liquor could push those looking for a kick towards tobacco or cannabis, which are easily available, but not hard drugs, says Tito Thomas of the Centre for Social Research and Development.
Johnson points out that the state's situation is not as bad as the northeastern states or Punjab, except for the use of cannabis. "The enforcements seems to be more of a veneer to show how serious the state is," he says.
Some officials of the state excise department link the increase in drug abuse to Kerala's failure to restrict the sale of psychotropic medicines. The home minister himself told last month that 228 out of 234 psychotropic substances were freely available in medical stores.
Stricter restrictions on the sale of prescribed drugs may go a long way in solving the problem, says Thomas.