Intolerance again! Man hacked, burnt alive for 'Love Jihad' in Rajsamand
Catch Team
| Updated on: 7 December 2017, 22:16 IST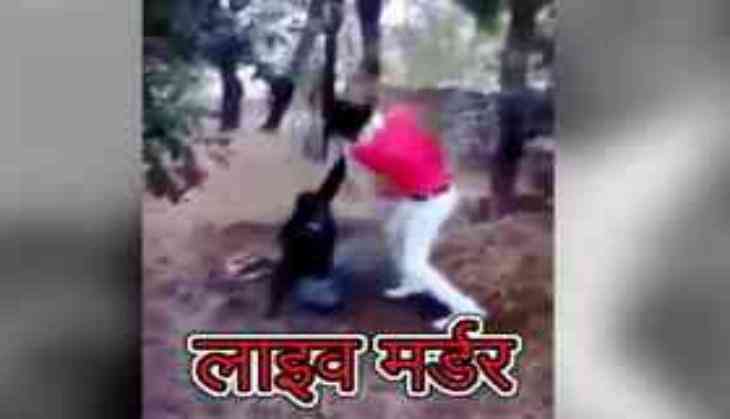 Hate reared its ugly head again, this time in Rajasthan, where a man was hacked and then burnt alive in the name of opposing 'Love Jihad'. The murderers also shot a video of the victim and uploaded it on the internet.
The murdered man, Afrajul, was reportedly a labourer from West Bengal. The police later found his charred remains.
In the video, the murderer is seen to be attacking the victim with a sharp weapon repeatedly and then faces the camera to warn "jihadis" in India that all of them will face the same fate if they don't "quit jihad". He then sets the victim on fire.
Rajasthan Home Minister Gulab Chand Kataria said the accused has been arrested and a special investigation team set up, news agency Asian News International reported:
It is shocking how he killed the man and made a video of it. Accused has been arrested and a special investigation team (SIT) has been set up for investigation in the case: Gulab Chand Kataria, #Rajasthan Home Minister on incident in Rajsamand where a man was burnt to death. pic.twitter.com/4d7vbPc3NH

— ANI (@ANI) December 7, 2017
Later in the day DIrector-General of Gujarat Police OP Galhotra indicated the murdered might be of unsound mind. "Prima facie, it does not look like this is done by a normal human being," he said, according to ANI.
Despite the gravity of the situation the political circle hardly took note. Though West Bengal Chief Minister tweeted her condemnation:
We strongly condemn the heinous killing of a labourer from Bengal in Rajasthan. How can people be so inhuman. Sad

— Mamata Banerjee (@MamataOfficial) December 7, 2017
Rajasthan-based senior Congress leader Sachin Pilot condemned the killing, even he downplayed it on TV by calling it a law-and-order issue.
Social media users, however, took note:
I won't blame this guy. The blame falls under all those who cultivated the hate in him. This includes hate politicians & media #Rajsamand

— Mohammed Anas (@ibnJameel) December 7, 2017
The very disturbing video of a guy killing a muslim claiming hes against #LoveJihad https://t.co/q31sGW82Gq

— Abhijit Iyer-Mitra (@Iyervval) December 7, 2017
The video from Rajsamand is totally pathetic and sickening. Leave aside, whether fascism will be defeated or not. The damage which has been done to the social integrity is real and will haunt India for decades. Go to hell you dhongi greedy power hungry ghouls.

— Rider from the east! (@arth_2062) December 7, 2017
My INDIA,Where a life is cheaper than a cup of tea.https://t.co/oMtSTmvsNy via @ThePinkcityPost @ravishndtv @narendramodi

— Dr.Faisal Khan (@fmkhan44) December 7, 2017
All-India Majlis-E-Ittehadul-Muslimeen President Asaduddin Owaisi also reacted angrily:
Will Hindu religious leaders be questioned by "Nationalist media" children of Godse have a licence to kill Muslims and justify the gruesome criminal act ,will the Pradhan Sevak "react" because silence will send a wrong message to Godse offspring's that they r VEER https://t.co/H1SVVddNzr

— Asaduddin Owaisi (@asadowaisi) December 7, 2017
Cases of intolerance-borne violence is not new in Rajasthan. Earlier there have been reports of gau rakshaks (cow vigilantes) killing those transporting cattle.