Intl Day for Elimination of Violence against Women: 73% Indian women harassed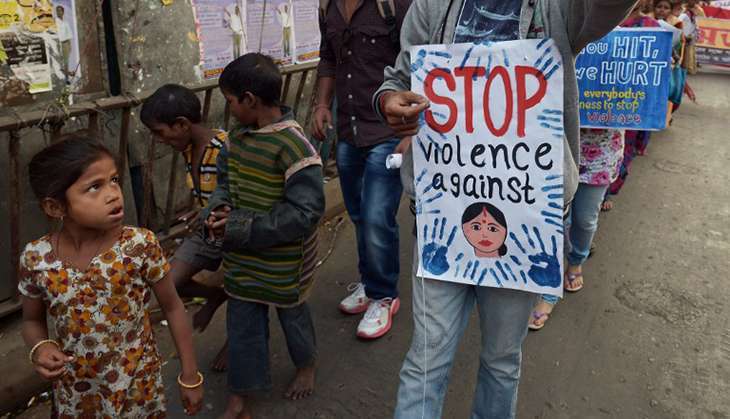 On 25 November, the International Day for the Elimination of Violence against Women, Action Aid released a report which revealed some disturbing facts.
It found that over four in 10 women were harassed before the age of 19, and that 73% of Indian women were harassed in November alone.
As rape and crimes against women rise in India's urban spaces, the report is another chilling reminder that little has changed in the way we perceive and treat half our population.
Unpacking the facts
The report was part of an Action Aid global survey conducted in four nations - Thailand, Brazil, the United Kingdom and India.
26% of women in India said they had been groped in the past month. This was compared to 20% of women in Brazil, 26% of women in Thailand and 16% in the UK.
More than eight in 10 women (82%) in India said they had taken steps to protect themselves against harassment. This figure rises to 91% for women between 25 and 34 years old.
Steps range from avoiding parks and poorly lit areas (35%) and changing a travel route (36%) to using an everyday object like keys as a weapon (23%) or carrying a protective device such as a rape alarm or pepper spray (18%).
Sandeep Chachra, Executive Director of Action Aid India, said in a press release: "How can we build a better world for all, with a large section of our humanity living in an indefinite loop of fear and intimidation? Threats to safety of women is directly related to the patriarchal mindsets that manifests itself in streets, workplace and at homes. On the International Day for Elimination of Violence Against Women, Action Aid India urges all nations to take effective steps to challenge these patriarchal mindsets and sexist attitudes which are the root causes of this culture of harassment and violence against women."
What the report doesn't say
The release of the Action Aid report marks the beginning of a 16-day campaign for the elimination of violence against women.
But a closer study of the report shows that the India figures were arrived at by collating an online survey result conducted over the first two weeks of this month, with only 200 respondents. Isn't that too small a number for these figures to be representational of a country as large, regionally diverse and complex social structuring as India?
"We all know that women in rural area too face violence and harassment, and most of the time, those were not reported. We don't know for sure, but we believe the figures would have been similar as the causes of structural violence remain same. Underreporting is definitely an issue, and it is likely that threshold of acceptance of violence in rural areas could be higher. We could offer you some firsthand data from One Stop Crisis Centre 'Gauravi' that Action Aid runs in Bhopal, in collaboration with the government of Madhya Pradesh. The centre, which caters both to rural and urban women, shows that more than 34,000 women survivors of violence have sought assistance," said Sehjo Singh, director - programme and policy at Action Aid India, in an emailed response to Catch.
Also, last year's Action Aid report released in May, based on 500 respondents, claimed that 79% of Indian women had faced harassment in their lifetimes. Is there reason to explain the reduction in harassment? Are things, perhaps, marginally better today?
"The new study shows the percentage of women who had experienced violence or harassment in the past month. So, this is slightly different than the last survey carried out in the month of May. And since these are online surveys with a limited sample size, it would not be correct to compare the findings and say there is a reduction in the number of women facing harassment or violence now," clarified Singh.
In the absence of more a representational report, the Action Aid report is enough to remind us that until every Indian woman can roam freely and claim her public space with no fear, India will continue to be no country for women.
Edited by Shreyas Sharma
More in Catch
More than 9000 cases of violence against women reported since April
Here's why international women tourists are staying away from India
How some women are fighting back against the 47,646 rape cases in Brazil