India Tales: why a 1,300-year-old temple in Udaipur is at risk
Catch Team
| Updated on: 10 February 2017, 1:49 IST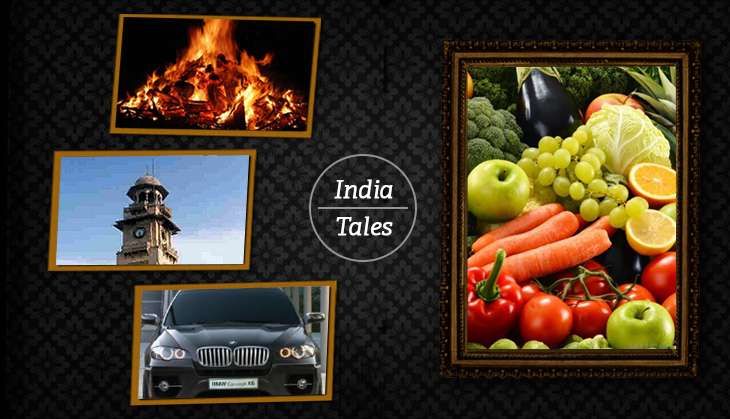 01
Trapped in debt, Jalgaon farmer builds a pyre and cremates himself
Made despondent by piling debt, a farmer in Jalgaon, Maharashtra, built a funeral pyre and cremated himself on it.
Namdev, a resident of Subgavhaan village, had taken a debt of Rs 35,000 but failed to repay it after his crop failed. He's survived by his wife, three sons and a daughter.
The police said: "Namdev left home saying he was going to his farm. After some time, some people in the village saw a fire burning on his farm. They immediately informed the police. We went to the scene and saw a funeral pyre in flames. The police took hold of the body and started investigations. Close to his farm in a room, we found his Aadhar card, some money and a bottle of oil."
02
Bikaner centre develops new fruit, vegetable varieties from germplasm
The Central Arid Zone Horticulture Institute, Bikaner, has developed new varieties of 16 fruits and eight vegetables using 800 kinds of germplasm, collected from India and abroad. A new variety of dates produced by it is being cultivated throughout the country, as or musk melons.
The institute has also produced new varieties of guava, mango, jamun, amla, mulberry, orange, pomegranate, brinjal, cucumber, kachri, guar, among other fruits and vegetables, using germplasm brought from abroad.
BD Sharma, the director of the institute, said, "germplasm from various national and international sources were collected by our Bikaner and Gujarat centres. These new varieties of fruits and vegetables have been developed by making qualitative improvement in the various germplasm so collected. The new varieties developed by us are becoming popular among cultivators in various parts of the country."
03
Sikar boy excels in IIT-JEE exam, gets BMW car as gift from 'guru'
Tanmay Shekhawat of Sikar, Rajasthan, secured 11th position in this year's IIT-JEE entrance exam. The achievement made his "guru" so proud that he gifted him a luxury BMW sedan costing over Rs 35 lakh.
To prepare for the examination, Tanmay took classes at Samarpan, a private coaching centre run by RL Poonia. Apparently, Poonia had announced that if any candidate at Samarpan achieved a top 20 rank, he would gift his BMW car to him. He kept his promise. Tanmay is reportedly Rajasthan's first IIT aspirant not coached at Kota, known as the "coaching factory" of India, to secure such a high rank.
According to a visibly excited Poonia, Tanmay is also "the first student from Sikar to get a top 20 rank in IIT-JEE exam", "breaking the record" - by some distance - set by Mohit Agrawal, who had been placed 119th in the rankings in 2011.
Tanmay is planning to study software engineering. His parents are both teachers - father Rajeswar Singh teaches at the Govt. Senior Secondary School, Satda, while mother Saroj Kanwar teaches at Govt Girls Senior Middle School, Jasrasar.
04
Udaipur: Illegal rock blasting puts historic Eklingji temple in danger
Eklingji temple, the abode of the chief deity of Mewar, is in danger of falling apart. Recently, Baghela Talab area in Udaipur, where the temple is located, "shuddered" from a series of explosions on land near Baghela Talab. They were so powerful that the temple's walls developed cracked. Local people feared an earthquake had struck and ran out of their homes.
A piece of land on a hill across from the historic Baghela Talab is privately owner. According to the Baghela Talab panchayat: "The owner is preparing this land for a housing society by removing rocks. Initially, machines were used for digging and now for the last one month or so, explosives are being used to crack the rocks. This is going on without any permission from local or district authorities."
The panchayat has now complained to the authorities about these "illegal explosions".
Former sarpanch Keshavlal Nagda said the nearly 1,300-year-old temple has developed cracks due to the explosions. "Many stones of the boundary wall have been knocked off and the mud plaster of the temple has come off."
Asked about this, Udaipur Collector Rohit Gupta said that he has "gathered information about the illegal explosion and instructed the additional district magistrate to take strong steps in this matter".