India Tales: Trafficking ring that sold Kanpur men into slavery exposed
Catch Team
| Updated on: 11 February 2017, 7:51 IST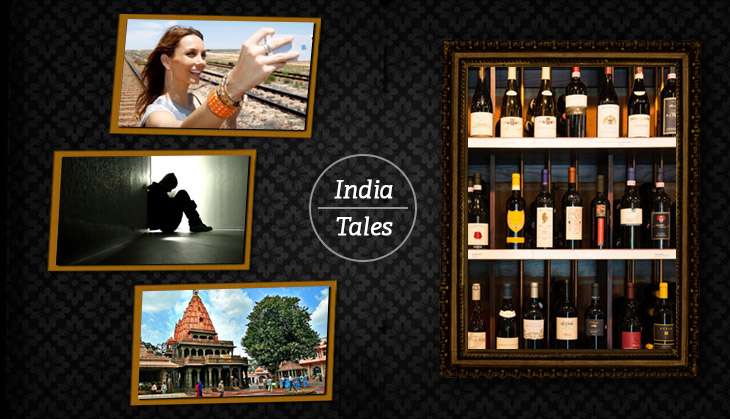 01
MP: Shivraj Chouhan advocates prohibition but liquor shops proliferate
Shivraj Singh Chouhan's advocacy for total prohibition in Madhya Pradesh appears to have had little effect. In the last two years alone, at least 137 new liquor shops have opened in the state. Reportedly, 124 of these sell foreign liquor, or "English wine" as it is commonly known. The state government, however, has claimed that these are not new outlets but old "country liquor shops" that have been converted into "English wine shops".
Ironically, activists alleged, the government itself was encouraging more liquor outlets to open by auctioning them at ever lower prices. Apparently, the activists said, the Shivraj regime has all but reneged on its promise to impose prohibition because it does not want to lose revenue from alcohol sales.
Until 2012-13, the state charged only excise duty on liquor. It now levies 5% VAT as well. This has increased revenue from alcohol sales from Rs 5083.19 crore in 2012-13 to 7926.29 crore in 2015-16.
02
Ujjain: why Mahakaleshwar Temple's management is in trouble
Every year, the management of Mahakaleshwar Temple in Ujjain, Madhya Pradesh, hires a firm to provide security at the ancient temple. The hiring is done through open tendering. This year, this process has sparked controversy with accusations of corruption flying thick and fast.
Allegedly, the "conditions of the tender were twisted to benefit a particular security firm". A key change was apparently introduced in the tender at the last minute to ensure that most of the security agencies were unable to fulfil the conditions.
As per rules, the last date for submission of tenders must be at least 21 days from the day the notice is issued. In this case, the tender was issued on 22 July, its conditions changed on 29 July, and the last date of submission and opening of tenders fixed on 4 August.
Also, while the original tender was open to any security firm with an annual turnover of Rs 25 lakh, in the revised tender this condition was changed to a three-year average turnover of Rs 2.5 crore. The requirement of providing the Tax Identification Number was also done away with.
The temple management hasn't explained the changes so far, thereby only fuelling rumours of corruption.
03
Beware: clicking selfies on rail track, platform could land you in jail
If you find yourself on a train platform and want to take a selfie, beware. It could land you in prison. The Government Railway Police is working on a proposal to impose heavy fines, and even jail, people who are found taking selfies on or close to a rail track or on a "platform near a standing or moving train".
GRP Inspector Anand Rai said "mishaps have been occurring due to this craze of taking selfies on or near rail tracks and platforms", so they have decided to take "strict steps" against it. There are provisions in the Penal Code against jeopardising a person's life, Rai added, and the proposed measure would "fall under the same category".
04
Exposed: human trafficking ring that sold Kanpur men in the Gulf
The police have busted a human trafficking ring that allegedly "sold a large number of youth from Kanpur and surrounding rural areas such as Fatehpur, Modaha and Banda to the Gulf".
Here's how the police said it was exposed. A human smuggler promised one Haneef, a resident of Sanigarh in Jahanabad, a job in the Gulf, and took Rs 1 lakh from him. Instead, he "sold" him to a Saudi national for about Rs 5 lakh. Haneef was practically a slave, grazing the sheep and goat of his "buyer" without any wages. All he got as payment for his services was one meal a day. This continued for nearly a year until he managed to call up his family and narrate his ordeal. Around the same time, Islam Ahmed from Nobasta in Kanpur called home to tell a similar story: the people who had promised him a job as plumber in Bahrain and taken Rs 1,80,000 for travel documents and plane ticket had sold him to a "Sheikh" for Rs 10 lakh. He was being forced to labour without wages, and even beaten up.
Their families then complained to the police. ASP Shalab Mathur said they have registered a case and the investigation is on.