India Tales: techie aims to do 28 jobs in 28 states within 28 weeks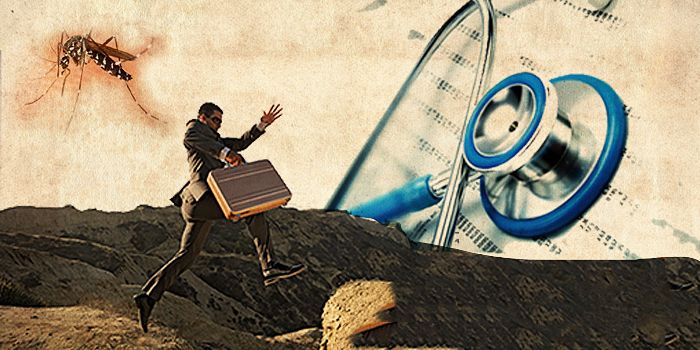 28 weeks, 28 jobs, 28 states
For most, a stable job is life's ambition. But Jubanashwa Mishra isn't like most people.
Mishra was just a middle-class boy from Odisha working as a software engineer in Chennai.
In 2013, he left his comfortable job and set out into the vast unknown that's India. In the next 28 months, the 28-year-old will travel through country's 28 states, taking up a new job in each state.
In his 15,000-km journey, Mishra has worked as a photographer, a tattoo artist, a river rafting guide, a film executive, a cleaner, among many others. All the earnings from these jobs go to Magasaysay award winner, Anshu Gupta's NGO Goonj.
And what were the origins of this brainwave? Mishra says he was inspired by a Canadian man who completed 52 jobs in 52 weeks.
In his own words, he wanted to send a message to the youth of this country: "follow your heart and go wherever it takes you". He said, "Most young people still look to make a career in medicine and engineering. They need to understand that there are many more options available to them."
And what's Mishra's current job: writer and motivational speaker.
Read more about his 'One Week Job' initiative here.
The incredible tale of a 14-year-old girl who beat death - twice
As final as death - a statement that is indicative of an occurrence that is set in stone.
But what if death isn't final?
Neha, 14, from Agarbatti Gali in Udaipur, Rajasthan rose up from the dead not once but twice.
The girl stopped breathing in the afternoon on 2 August. The family thought her dead and started preparing for her last rites.
But before they could take away the body, she opened her eyes, but only for a brief moment.
Her family rushed her to the M B General Hospital, where doctors declared her medically dead. From jubilation, the mood again turned to that of mourning.
The twists and turns, however, were not yet over as the girl started breathing again as soon as she was brought home from the hospital.
"We did an ECG test on the girl. It showed a flat line, which means the girl was medically dead when she was brought to us," said Khushboo Gupta, the Chief Medical Officer of the hospital.
Soon, word spread of the "miracle girl" and people started pouring into Agarbatti Gali to see her.
Most were disappointed, Neha left with her family on a pilgrimage.
Stung: LG pays for selling AC with a misleading tagline
"Beat the heat, and mosquitoes" is a catchy tagline to sell an air conditioner. But it has proved costly for consumer goods giant LG.
Pawan Kumar Aggarwal of Raipur bought LG's 'Mosquito Away' AC from a local retailer for Rs 40,490.
The company claims the AC uses a technology to keep mosquitoes at bay. "The ultrasonic wave technology is safe for humans, very convenient and may be the easiest way to keep mosquitoes away.", says the company's description of the product.
Aggarwal was swayed and bought the AC, hoping it would secure his room from the pesky insects. It didn't.
He complained to the retailer, and was asked to call the LG service centre. After the call, the company sent a technician who checked the AC and certified it fit.
It still didn't deter the dreaded mosquitoes.
Aggarwal then emailed his complaint to branch manager of the company as well as the managing director, to no avail.
Pawan Aggarwal's case against LG: he bought the 'Mosquito Away' AC for Rs 40,490, but it didn't deter the bugs
So, he went to the District Consumer Forum of Raipur and sought Rs 1.5 lakh in damages.
The forum has ordered LG to pay Aggarwal the cost of the AC and Rs 12,490 as fine.