Read how superstition orphans a girl twice, apathy drives 41 farmers to death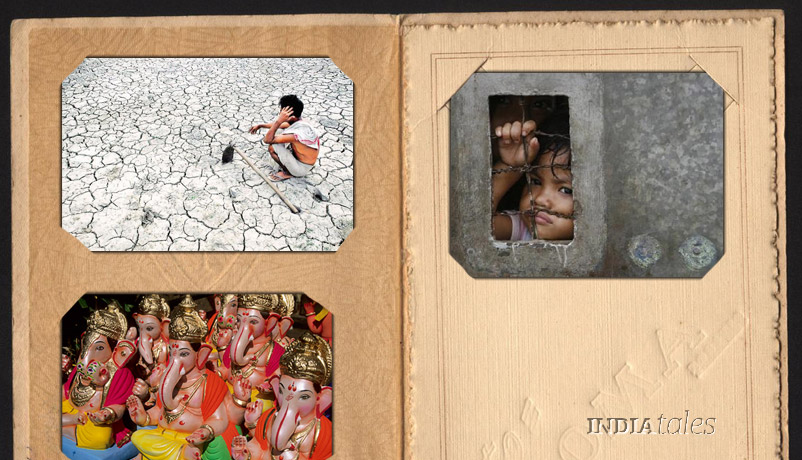 01
Star-crossed: why an orphan girl was abandoned twice in 2 years
They named her Chahna, the desirable, when the 3-year-old first arrived at Matrichaya orphanage in Satna, Madhya Pradesh, in 2013. If only.
The little girl has been abandoned, not once but twice. The fault apparently lies in her stars, or so has been told by two sets of foster parents.
Not long after Chahna arrived at the orphanage, a couple came forward to adopt her.
A few months later, she was found by a passerby near Tikuria Tola bypass, alone and crying. Her foster parents had abandoned her, it turned out, because their astrologer didn't approve of her horoscope.
The passerby took her to Kolgwan police, who brought her back to Matrichaya.
[twittable]The day little Chahna was abandoned for the second time, on May 10, was Mother's Day[/twittable]
Three months later, a family from Varanasi, identified only as the Srivastavas, came to the orphanage to adopt a child and chose Chahna.
Her stars, it seemed, had finally aligned. She had a home and a family she could call her own. The ray of hope, however, was soon swallowed by the darkness of superstition.
The Srivastavas decided to get her horoscope chart done. And as before, the astrologer decreed that her stars were not auspicious enough to bring good luck to the family.
So, just six months after taking her in, the Srivastavas abandoned her again. No amount of counseling could change their mind.
In fact, when the matter went to court, the couple stood firm by their argument: that the child wasn't auspicious enough for them to raise as their own. The court had no option but to send Chahna back to Matrichaya.
The day she was orphaned again, on May 10 this year, was Mother's Day.
02
Death wish: why 41 farmers want permission to commit suicide
So acute is their distress that 41 farmers from Bundeli village in Chhattisgarh's Korba district have given their government a stark choice: "help us or let us die".
The farmers are reeling under heavy debt and their crops have been destroyed by rampaging herds of elephants. They include the family of Jogeshwar, who killed himself on 30 July.
It was Jogeshwar's wife Jambai who handed over the farmers' letter Marwahi legislator Amit Jogi when he visited the family. The letter is addressed to Chief Minister Raman Singh.
The letter states the government has not only failed to protect their crops from elephants, it has not sufficiently compensated them for the damage either.
"If the government can't provide us jobs and adequate compensation, then we must be allowed to die," the letter reads.
Amit Jogi, a leader of the opposition Congress, supported the farmers' demands and sought an investigation into Jogeshwar's suicide.
He threatened to agitate in front of the collector's office if the demands aren't met within a month.
Herds of elephants destroyed the crops of 63 farmers, including Jogeshwar, in November 2014.
They sought compensation from the forest department, which is responsible for keeping the elephants away from the fields, but it sat on their request for months.
Driven to desperation, Jogeshwar killed himself.
[twittable]63 farmers lost their crops last year but didn't get any relief. Until, that is, one of them committed suicide[/twittable]
The officials suddenly sprang into action and deposited money in the accounts of some of the farmers.
They then went to Bundeli to hand over cheques to the rest, only to be turned down.
The reason: the farmers said they were offered compensation of Rs 400-500 per acre, whereas the cost of cultivating is around Rs 20,000.
When the officials refused to raise the amount, the farmers wrote their desperate letter to the chief minister.
03
Stealing gods' thunder: why Bhopal will have fewer idols this Ganesh Chaturthi
The pouring monsoon in Bhopal hasn't spared even gods. Ganesh Chaturthi is still a month away, but the idols are already costing 20% more this year. It's likely to get only worse, dampening the festive mood.
The reason: excess rains and floods have caused a shortage of raw material such as grass, clay, bamboo and wood.
"Grass is difficult to fetch this season. A trolley of grass cost us Rs 1,500 last year. This year, the rate is already gone up to Rs 2,500," said Arun Prajapati, an artisan.
Similarly, a truck full of Ganga clay is costing as much as Rs 80,000, way higher than what it cost last year.
"Raw material is in short supply due to rains and floods. We are finding it difficult to get dry mud for the statues," said Jaidev Pal, a sculptor.
Many artists in the traditional idol-making areas like Habibganj, Shakti Nagar and Saket Nagar have now decided to make fewer statutes this season.