India Tales: How Rajasthan's private colleges are profiting off the poor
Catch Team
| Updated on: 10 February 2017, 1:48 IST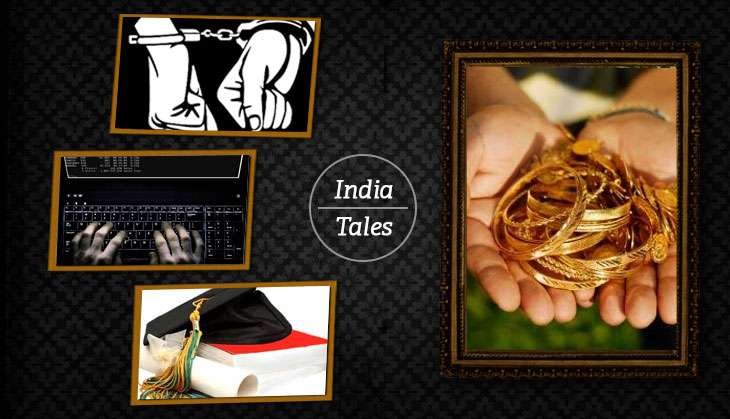 01
1,200 rail ticket vending machines hacked; 5 lakh travellers affected
The Railways was forced to shut down nearly 1,200 Automatic Ticket Vending Machines for four days after they were hacked, forcing over 5,00,000 travellers with smart cards to queue up for tickets.
According to an official, the Railways Eastern and Western Zones had installed the ATVMs at Ratlam, Chittorgarh, Ujjain, Dahod, Indore and Devas train stations in Mandal division about six months ago. A scheme introduced by the IRCTC required travellers to buy a card for a minimum of Rs 50 and swipe it at the ATVM to travel anywhere in the country. In Mandal alone, over 200 such cards were bought, some for up to Rs 2000. Now, they can't be used, for four days at least, much to the inconvenience of travellers.
The machines run on software developed by Railtell. According to a source in the Western Railway headquarters in Mumbai, the "software was hacked around 10 pm Saturday". "The breach was discovered when ATVMs on Mumbai's suburban network stopped functioning," the source said, adding, "Our technical experts are trying their best to fix it." In the meantime, the Railways has shut down the ATVMs "temporarily".
When asked about serious and widespread the breach was, Manoj Sharma, DRM, Ratlam, replied, "Some technical flaws have been detected in ATVM software. There is no more information."
02
How greedy private colleges in Rajasthan profit off poor students
Government scholarships are meant to help poor, needy students to pursue education they can't afford otherwise. But greedy administrators of private colleges in Banswara district, Rajasthan, have undermined even this essential social service.
In this district, which has a significant tribal population, these colleges admit poor students on the condition that they "mortgage their passbooks and ATM cards for reimbursement of fees and scholarships".
"They admit these poor students free of cost but once their scholarships and fee reimbursement come from the government, the colleges take it. They take the ATM cards and bank passbooks of these students so that the moment the fees and scholarship money is disbursed to them, they lay their hands on it," said an official in the social welfare and empowerment department who did not want to be identified. The government offers needy students a host of scholarships of varying amounts, the official added.
Although this has allegedly been going on for several years, the fraud was discovered only recently, the official claimed. "This year too, these private colleges adopted the same technique and enroled poor students. But this year, disbursement of post-matriculation scholarship and fee reimbursement got delayed. So, the colleges started putting pressure on the students to pay the fees themselves."
Asked about this, Praful Chaubeesa, assistant director in the social welfare department, said, "Scholarships and fee refunds payable to a student by this department is deposited in his or her bank account. If such students are compromising with private colleges, it must be their need."
Dinesh Bhatt of the Private Colleges Association, however, rejected allegations of "any hidden deal with the needy students".
03
No guarantee of purity: nearly a third of Hallmark jewellery is impure
This is alarming news for anyone who believes that the Hallmark branding of gold jewellery guarantees its quality. According to a study recently conducted by the Bureau of Indian Standards, nearly a third of "Hallmarked jewellery" sold in this country contains "impurities".
The BIS collected 1,242 samples of gold jewellery from various Hallmark centres and had them tested them at different labs. It found that at least 30% of the jewellery contained impurities of varying quantities, comprising as much as a third of the total weight in some cases.
The bureau has since cancelled the certification of 11 Hallmark centres and fined them Rs 4.96 lakh. It has also warned all Hallmark centres that if the jewellery certified by them is "found to be impure during the next round of sampling", a case of cheating will be filed against them "as per the rules".
According to a source in the BIS, Hallmarking of gold jewellery is "optional" in India "due to which an effective system of monitoring Hallmarking centres has not been developed".
04
Clean-up: Centre seeks to enable common man to take on corrupt babus
In what is being billed as an effort to "uproot corruption at all levels", the Modi regime has decided to "empower the common man" to bring corrupt bureaucrats to book.
The initiative comes in the wake of the Supreme Court's ruling - in a case filed by BJP leader Subramanian Swamy against former prime minister Manmohan Singh and others - that there is no legal provision that bars a private person from filing a complaint against a public servant for committing an offence.
Taking a cue from this, the Department of Personnel and Training has said that it will simply the process for a common man to file complaints against corrupt bureaucrats. The complaints will be "examined on merit" and any action will be taken accordingly. "Whenever a complaint is received from any person against an IAS officer, it will be sent to the concerned state government for conducting a preliminary inquiry," a DoPT official said.