India Tales: how 7 poor Bhopal villagers found themselves 'dead'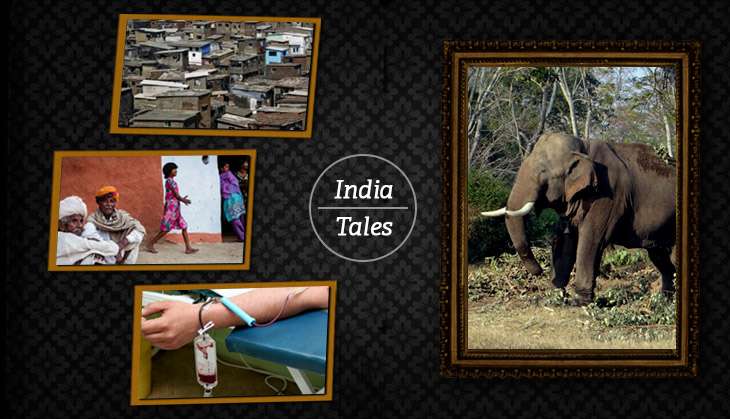 01
Role model: how 166 villages in Chittorgarh became 'crime free'
At a time when crime is rising in much of India, Chittorgarh is bucking the trend, and how! According to the police, not a single crime has been reported from 166 villages of the district in the last three years. In fact, there has not even been a case of traffic rule violations. Taking note of this, the Rajasthan government has decided to project these as "model villages to inspire others".
Not that there are no disputes in these villages. It's just that whenever a dispute arises, it's "resolved amicably at the local level". The rest of the villages in the district - such as those under Chittorgarh Sadar, Kapasan and Vijaypur police stations - are keeping pace, although they aren't yet crime free. Vijaypur police station, for instance, has filed only about an average of 80 cases per year over the past few years.
"This is a great development and we will work to encourage these villages to stay this way in the future," said SP, Chittorgarh, Prasan Kumar Khamesra.
02
Jumbo-sized problem: elephants are laying waste to Manipat valley
The valley of Manipat in Surguja district, Chhattisgarh, is being terrorised - by elephants. So much so that scores of villagers have left their homes for safer places.
Although, the jumbos have been running riot for nearly five months, they have become particularly menacing in the past few weeks. They have laid waste to the settlement of Pahari Kaurvaos in Barghaat village. A herd of 25 elephants stormed the village and wrecked at least 18 homes. A day earlier, another jumbo pair had damaged 17 houses of Barghaat.
The village chowkidar Sukhu Yadav was keeping guard at a godown in Karnjawar village when, around 2 in the night, he heard a parade of jumbos approaching. He immediately scurried to the roof of the godown, only to slip and fall to his death.
According to the villagers, "elephants are roaming freely in Chandora, Sami, Darhora, Sarhari, Singra, Palda, Bagra". "We tried everything to drive them away but to no avail," said a villager who has brought his family to Raigarh.
Surguja forest officers Churimani Singh, Nokhe Lal Yadav, Ashok Singh visited Barghaat last week to "review the situation". They asked the Kapu's ranger to send three tractors to "bring the displaced Karavo families to the community centre at Kumarta". They are, however, still to devise a plan to clear the villages of the elephants.
03
Rajasthan: donate blood, books, get bonus marks in PG admission
Being a good Samaritan is rewarding - in Rajasthan, literally. "Students will be entitled to one per cent bonus in admission to post graduate courses if they donate blood thrice in three years of undergraduate study," according to the state's Admissions Policy, 2016-17.
"Students who deposit books in a book bank regularly and make one person literate every year too will get one per cent bonus."
There is a catch, though. Only a candidate who has managed the minimum score is eligible for the bonus. That is, the bonus won't help a student qualify, only better her rank after she has made the cut off.
"This measure has been taken for students who help in blood collection, book bank creation and literacy promotion, and also to encourage others to do the same. Students who want to avail the bonus will be required to get a blood donation certificate from a government-authorised hospital," said Higher Education Minister Kali Charan Saraf.
04
How seven people in a Bhopal village found themselves 'dead'
How is this for a shocker. Seven people from Khori village in Bhopal district, Madhya Pradesh, went to inquire why they had not been given the money under the Indira Awaas Yojana.
What did they find? They were all dead!
Another 28 villagers, the official records stated, had migrated from Khori and could not be traced.
"It was all done to deprive us of Indira Awaas allotments so panchayat officials could pocket the money. I don't know exactly how they would have done that but that's what they are after - money," said Bansilal Bheema, one of those declared dead. They have since complained to District Collector Nishant Varvade.
According to Bheema, the villagers had applied for Indira Awaas Yojna, a housing scheme for the rural poor, on 26 January. After waiting for the promised money to come for over five months, they decided to check up on their applications with the panchayat officials. Their entreaties were ignored, but they managed to get their hands on the "allotments list". And what they saw shocked them.
The list showed that 10 of the applicants had died. Only three had, the rest were alive and well. It also showed that 28 applicants had left the village for unknown places.
The collector has assured to "correct the list within 10 days" and find out "as to why and by whom it was manipulated".