India Tales: For years, boy carried brother to school on his back. Now both crack IIT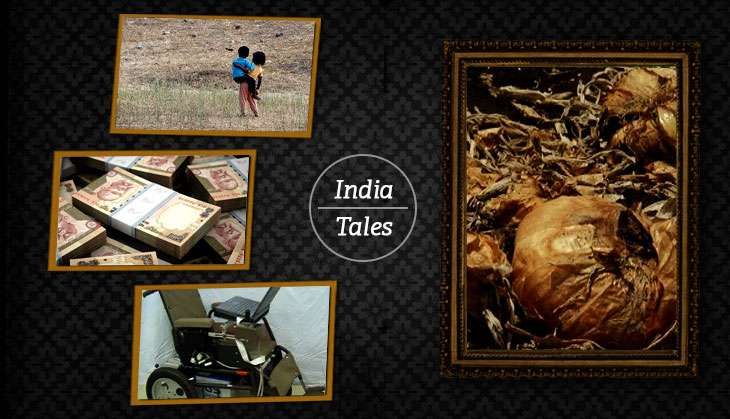 01
For 15 years, boy carried brother to school on his back. Both crack IIT
Brothers Basant and Krishna from Paroriya village in Samastipur, Bihar, have cracked this year's IIT-JEE. They are no ordinary candidates, though.
The children of a farmer, they grew up in relative poverty. If that wasn't enough, Krishna, when he was just a year old was struck with polio lost function of both his legs and one hand. But he was determined to study. So, for 15 years, Basant carried his brother to school and back, usually on his back. He would also take care of all his needs.
Their determination paid off when both cracked the IIT-JEE. Krishna bagged the 38th All India Rank in the "OBC Persons With Disability" category while his brother secured 3,769th rank in the OBC category. Krishna wants to study mechanical engineering at IIT Kanpur and is likely to get through, but Basant may not find a seat there. They want to study in the same IIT so Basant can look after his brother. They have now applied to the IIT for support.
02
In Khandwa, officials leave 3,000-quintal onion stock worth lakhs to rot
Here is another example of how truckloads of food goes waste almost every day due to official neglect. In Khandwa, Madhya Pradesh, the state procured 3,000 quintals of onion from the farmers at Minimum Support Price. They stored then the vegetable in Radha Warehouse and left it there - to rot. The officials didn't bother to check on the storage until the rotting onions raised such a stink that people living around it complained.
According to workers at the warehouse, the onions were stored in a tin shed with just 5 fans. Given the scorching heat, the stock soon started rotting and was infested with worms. The officials then hired workers to sort the onions out but in the absence of clear directions, they started sprinkling diesel on the stock to kill the worms. This only worsened the stink.
Although 8-10 women workers are still engaged to the "sorting operation", they say the stock, worth lakhs of rupees, is all but wasted.
03
Bihar student designs Stephan Hawking-style voice-operated wheelchair
A young man in Bihar has designed a voice-operated wheelchair. He got the idea after reading about a similar wheelchair used by the renowned physicist Stephen Hawking.
Ashutosh Prakash, who is studying for a degree in electronics at Birla Institute of Technology and Science, Patna, made the battery-operated wheelchair for his grandfather "who does not want to take anybody's help even in his dotage".
"This wheelchair will be useful for other specially-gifted persons as well," Prakash added. "It's like any other wheelchair but follows four commands said in the human voice: left, right, forward and back. It automatically stops when it confronts an obstacle, including stairs. It senses when the surface becomes uneven."
"I used a voice processor and micro-controllers. These control signals, the motor and battery. The wheelchair is designed to carry about 80 kg weight and costs 20 thousand rupees. The cost rises in proportion to the weight of the person as it affects the sizes of the battery and the motor required."
Ashutosh said he developed this idea during his internship at IIT Patna and "my mentor Dr Atul Thakur helped me give it a concrete shape". "I kept the design open-ended so that others can improve on the design. My aim isn't to make money but to help people like my grandfather."
04
Peon finds Rs 2 lakh on road, spends a day finding the owner to return it
Manish Lalaram Verma, 26, a peon at District Cooperative Bank in Khandwa, Madhya Pradesh, has become the talk of the town. Why? The son of a tailor, Manish, who lives in Lalbagh neighbourhood, found Rs 2 lakh "scattered on the road". He roamed across much of the town until he found the person who had lost it.
"I was going out of the bank at around 1:15 in the afternoon when I saw four bundles of Rs 500 notes amounting to Rs 2 lakh lying on the road. There was a chit with one bundle with Radhadevi Tractor, Sanjaynagar, written on it. I understood that some employee of Radhadevi Tractor had come to deposit it in the bank. I took a friend along and went looking for Radhadevi Tractor. I found their showroom and handed over the cash to the manager Gajad Patil."
Manish was told the manager of Radhadevi Tractor, Praveen Patil, had gone to deposit Rs 3 lakh in Punjab National Bank after withdrawing it from Dena Bank at Fanwaara Chowk. The bag Praveen carried the cash in was torn, and four bundles of Rs 500 notes fell out of it while Praveen was walking to the bank. He realised it only when he was handed over the cash at the counter.
Manish said he didn't "for a second think about taking the cash". Radhadevi Tractor is owned by Gyaneshwar Patil, a former district panchayat chairman. When he heard that a man had returned the lost cash, Gyaneshwar went to the showroom and "felicitated Manish with a shawl". He also tried to give him a "prize", but Manish refused to take even that.