India should embrace, rather than expel Pakistani actors and shows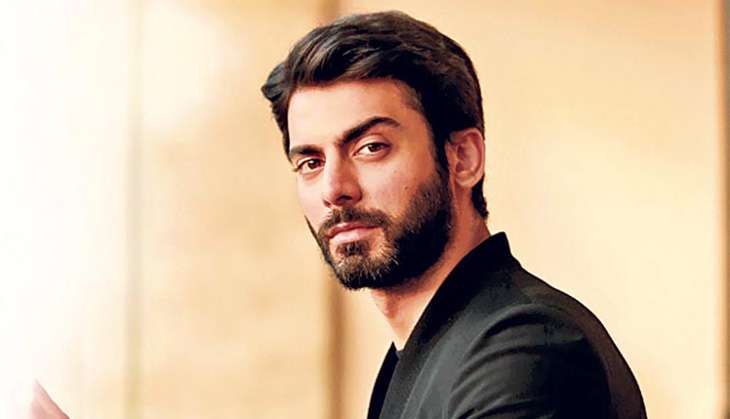 Two years ago, while visiting a friend, I found myself engaged in a conversation about Indian television with her father. He, to my surprise, informed me that he was a fan of the same. Assuming it to be the saas-bahu fare that served as my grandmother's opiate of choice, I was suitably disparaging. That is until he informed me that the serials he watched weren't the drivel churned out by Ektaa Kapoor, but rather, Pakistani fare being broadcast on Zee's channel Zindagi.
Choosing to give his opinion a chance, I settled down to watch an episode of one of these shows. It was sober, well-scripted and the acting was on point. Finally, I thought, the Indian public had access to intellectually stimulating vernacular shows.
Also read - Watch out, Bollywood! Pakistani cinema is making a grand comeback
Humsafar, a show that was aired on Zindagi TV, stars Pakistani actors Fawad Khan and Mahira Khan. Theirs would be the last films (Ae Dil Hai Mushkil and Raees, respectively) to release in India until the ban is lifted.
The cessation of Pakistani entertainment
Now, however, in the wake of the Uri attacks, that supply of quality entertainment has ended. Zee's chairman, Subhash Chandra, in a display of nationalistic jingoism, has announced that all Pakistani shows on Zindagi stand cancelled.
As if that wasn't enough, the readily rabid forces of the Maharashtra Navnirman Sena has demanded Pakistani performers be sent back to Pakistan. That they pose no threat to anyone and that terrorists will not cease because a Pakistani actor might lose a role is immaterial to the MNS.
They only seek to banish them. The MNS' penchant for violence has ensured that they have actually been able to declare Maharashtra Pakistani-actor free.
Furthermore, the Indian Motion Picture Producers Association (IMPPA) yesterday passed a resolution which effectively bans all Pakistani actors and technicians in India "till normalcy returns". Besides that, an Atif Aslam concert in Gurugram has also been cancelled thanks to the intervention of the Akhil Bhartiya Hindu Kranti Dal.
Now, India hasn't cut off all bi-lateral ties with Pakistan, a move that would automatically have necessitated all of the above. However, these nationalistic forces are trying to wipe India clean of all exponents of Pakistani culture and it's something that's terrible for any prospects of Indo-Pak reconciliation.
Maharashtra Navnirman Sena (MNS) party workers protest against Pakistan PM Nawaz Sharif and artists and Bollywood filmmaker Karan Johar outside his ofce Andheri, on September 27, 2016 in Mumbai, India. (Satish Bate/ Hindustan Times via Getty Images)
The importance of cultural exchanges
I grew up hating Pakistan. Whatever little exposure to the country I had came from one-sided depictions in film, news and woefully inadequate history textbooks. This painted a picture of a blood thirsty populace, constantly out to harm India.
My perceptions were also shaped by the views of generations that had grown up with little exposure to life in Pakistan. With no internet and TV programming being limited, their ideas had been shaped by stories or experiences of partition and the multiple wars our countries had fought. This did little to soften their stance towards Pakistan, a coldness large swathes of these generations still harbour.
Also read - Is Pakistan the third biggest market for Bollywood films? Fawad Khan says YES
The only other exposure I had to Pakistan and its people came from cricket. Here too the rivalry meant that there was precious little room for any bonhomie and therefore a chance to humanise Pakistanis. The first time I really saw Pakistanis as anything more than just enemies though, came through cricket.
When India toured Pakistan in 2004, 20,000 Indians visited the country. The goodwill shown by the Pakistanis to the visiting fans and players was reflected in the Indian media, humanising Pakistanis for the first time in my [admittedly young] life. A schoolmate of mine was lucky enough to be one of these fans. He returned gushing with stories of friendly Pakistanis and the best meat he'd ever eaten.
A Pakistan fans shows his support during the 2015 ICC Cricket World Cup match between India and Pakistan at Adelaide Oval on February 15, 2015 in Adelaide, Australia. (Michael Dodge-IDI/IDI via Getty Images)
I was 14-years-old and this was the first time I ever thought of Pakistanis as people just like us. In hindsight, this realisation seems a trifle daft but, at the time, it was genuinely eye-opening for a young boy.
The cultural exchange between India and Pakistan - be it their consumption of Bollywood, our love for their TV serials and Coke Studio as well as performers from one country performing inthe other - also has the same effect.
It allows us to see that Pakistan is more than just a country we share a territorial dispute over. It is more than just the 'Old enemy'.
Through their serials, we get a glimpse into their society, one that's not very unlike our own. That they grapple with similar issues. That they feel the same emotions we do, share similar experiences, face similar problems and have goals and ambitions not very different from our own, has been a slow, but significant realisation.
Through their performers, we see them as more than just terrorists. We see them as being immensely talented and richly gifted in the arts. They can be smart, likable, desirable even, and, most importantly, wholly indistinguishable from ourselves.
This last part is most important, because by acknowledging and embracing how common we are as people, we are able to treat each other with respect and tolerance. This is a natural precursor to reconciliation.
When we take this away, it takes away our ability to relate to Pakistanis. Instead, we're fed a narrative meant to stir up nationalism and cross-border hatred. Media houses do this by inviting war mongering Pakistani generals and baiting them into shouting anti-India rhetoric on "debates" where war mongering is the order of the day. Political parties who need an enemy to rally followers behind them similarly push an image of Pakistanis as terrorists hell bent on destroying us.
Breeding enmity serves both - the media gains cheap TRPs and the political parties gain support. It doesn't serve either country though, as peace between the two neighbours is far more beneficial. Cultural exchanges create a conducive environment for this and the forces trying to end these exchanges aren't making things better for India, but worse.