India's fastest train Vande Bharat Express breaks down, a day after it was launched by PM Modi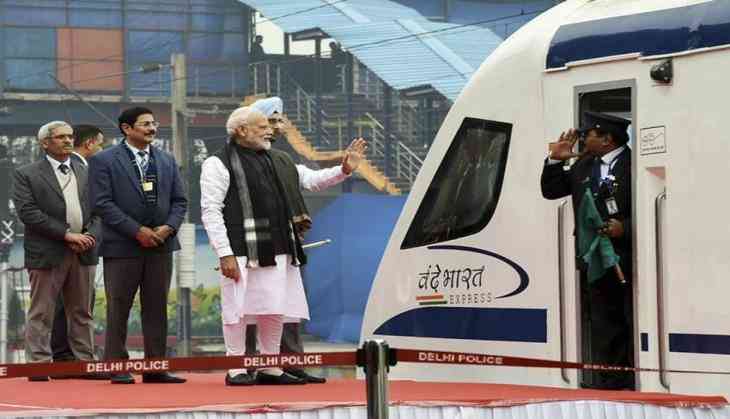 A day after the launch of India's fastest train Vande Bharat express by Prime Minister Narendra Modi broke down early on Saturday. The train was stranded around 200 kilometres outside Delhi
As per the reports of Indian Express, the engine-less train also known as Train 18, was being brought to New Delhi station from Varanasi for its first commercial run on Sunday when the breaks jammed in one of the last coaches. Electricity went off in several coaches as well.
Also, electricity in several coaches also went off and also breaks jammed in one of the last coaches of the train.
Inspecting Vande Bharat Express breakdown near Tundla. Trying to find what went wrong. @IndianExpress pic.twitter.com/e1C4hOLr4D

— Avishek Dastidar (@avishekgd) February 16, 2019
On Saturday early morning, the train started making noise after which its wheels skid and breaks jammed in one of its trailing coaches. Also, four coaches of the train have no power to move further.
Engineers onboard are in touch with Principal Chief Mechanical Engineer Northern Railway. They are making efforts to bring the Train 18 to the nearest station for maintenance, if train unable to come to New Delhi station.
Moreover, the people on board have been shifted to two other trains. The train was set to begin its commercial run from tomorrow. Due to the breakdown, there is no certainity about its Sunday's first commercial run.
Watch Video:
Also read: Wow! IRCTC to serve these yummy delicacies in Vande Bharat Express to tickle the taste buds of passengers