India as arbitration hub: Modi's dream stalled as Indians oppose foreign lawyers
Anurag Dey
| Updated on: 10 August 2017, 22:56 IST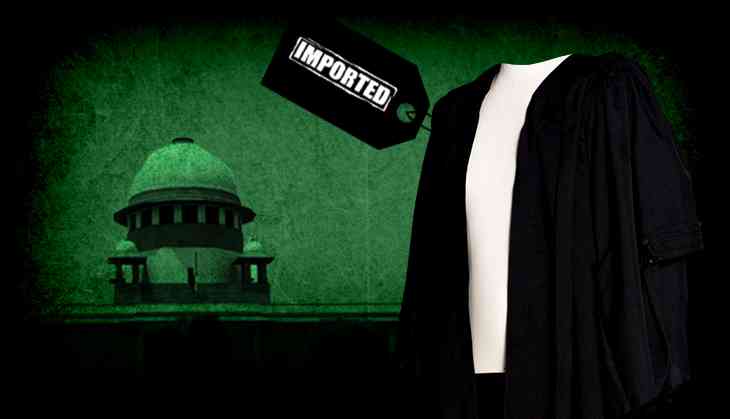 Prime Minister Narendra Modi has an ambitious dream – to reform India's alternative dispute resolution (ADR) mechanism and turn the country into an international hub of arbitration. But it's likely to hit a roadblock.
A panel appointed by the government to review the arbitration mechanism has recommended a slew of reforms, including allowing representation by foreign lawyers. But this has ruffled the feathers of the lawyers' community.
The Bar Council of India (BCI) – the apex body of advocates – has objected to the idea of allowing foreign lawyers and law firms in arbitration proceedings in India. But this opposition is not new.
Suggested reforms
In October 2016, Modi declared that creating a "vibrant ecosystem for institutional arbitration" was a national priority.
Giving impetus to the endeavour, the Union Law Ministry in January constituted a high-level panel to review the existing arbitration mechanism and suggest reforms.
The panel, headed by Justice (retired) BN Srikrishna, submitted its report to law minister Ravi Shankar Prasad at the end of July. It recommended a host of reforms, including setting up an autonomous Arbitration Promotion Council of India (APCI), and amending the existing laws related to ADR.
On the issue of foreign lawyers practising in India, the panel batted for an amendment in the Advocates Act, which governs and regulates legal practice in the country. It referred to the examples of Singapore and Hong Kong, two of the most preferred destinations for arbitration, which the Modi government seeks to emulate.
It said representation by foreign lawyers was necessary, as a large number of Indian parties enter into contracts with foreign counterparties, where the governing law of the contract is foreign law, and consequently, they need foreign law advice in dispute resolution under those contracts.
The panel said: "If foreign lawyers and law firms are prevented from advising or appearing in arbitrations in India, then India stands to lose a substantial share of arbitrations involving Indian parties to Singapore, Hong Kong and London."
"In both (Hong Kong and London), a mechanism is provided which allows foreign lawyers to get them registered and practice foreign law in the respective jurisdiction. Singapore goes a step ahead and allows foreign lawyers to practice in permitted areas of Singapore law as well," said the panel.
The panel also suggested a quick visa facilitation system, and /or a special category of multiple-entry visas, to ensure ease of entry to foreign lawyers and arbitrators, as well as providing tax breaks on payments made to arbitrators/arbitration counsel who are not Indian nationals.
"This will increase India's attractiveness as a seat for arbitration, particularly those involving Indian parties, and consequently lead to an increase in the caseload of Indian arbitral institutions," the panel said in the report.
Why is the BCI opposed?
Currently, the legal position with respect to permitting foreign lawyers to represent clients in arbitration in India is not very clear.
In AK Balaji v. Government of India, the Madras High Court in 2012 had held that foreign lawyers are permitted to visit India temporarily on a "fly in and fly out" basis to advise clients regarding foreign law and international legal issues.
The verdict was subsequently challenged by the BCI, and the appeal is pending before the Supreme Court.
The BCI, which had been up in arms against the government over a proposed Bill that prohibits lawyers from holding agitations, is planning to take on the Centre again if there is any move to allow foreign entry into their profession.
"When an appeal against foreign lawyers' representation is pending before the Supreme Court, how can the panel make any similar suggestions to the government? Such a recommendation is completely unacceptable," said KK Manan, special committee member of the Delhi Bar Council.
Besides petitioning the Modi government on the issue, Manan said the various states' bar councils and the BCI will deliberate on their plans for a protest movement.
The BCI is also likely to raise the matter in the SC, in its appeal against the Madras HC verdict.
Indian advocates oppose their foreign counterparts saying they don't possess requisite knowledge of Indian laws and the Indian environment. Also, no action can be taken against them for misconduct, as they are not registered with local bar councils.
Reforms welcome, will bring benefits
Notwithstanding the BCI's opposition, there are others who have welcomed the recommendations, pointing to their benefits.
Supreme Court advocate and arbitration expert Karan S Thukral says opening up of the legal sector is based on the reciprocity principle.
"In an era of global integration, legal services cannot be kept in solitary confinement. It should not remain closed for foreign lawyers. It is not that the high level committee has opened the doors to foreign lawyers in India. The litigation service has always been and shall remain the exclusive domain of Indian lawyers," he said.
"The recommendation to gradually open the legal sector to foreign lawyers is based upon the reciprocity principle. Only those countries and Bars who shall allow Indian lawyers to represent and participate shall have the same opening before the arbitration board in India.
"It is a matter of common prudence that an international client who shall choose India as a centre for dispute resolution through arbitration shall not necessarily prefer to opt for a legal representation by an Indian lawyer only, but would fancy an expert from his own base country. Restricting such a representation with an ironic back-end aim of making India a preferred centre for arbitration shall be detrimental and a serious abrasion."
As per a 2017 IDEX Legal and Thomson Reuters survey, general counsel (GC) from 87 Indian companies said they would like foreign law firms to come into India, but fewer than half of them would prefer giving up their business to them.
However, a majority of them said foreign law firms were generally more competent than Indian law firms.
Govt response
Union Law Minister Ravi Shankar Prasad has welcomed the panel's suggestions, and affirmed the government's commitment towards having a robust ADR mechanism.
"The proposed changes in arbitration law should not be seen in isolation, and are part of large eco-system of good governance," Prasad had said after the report was submitted to him.