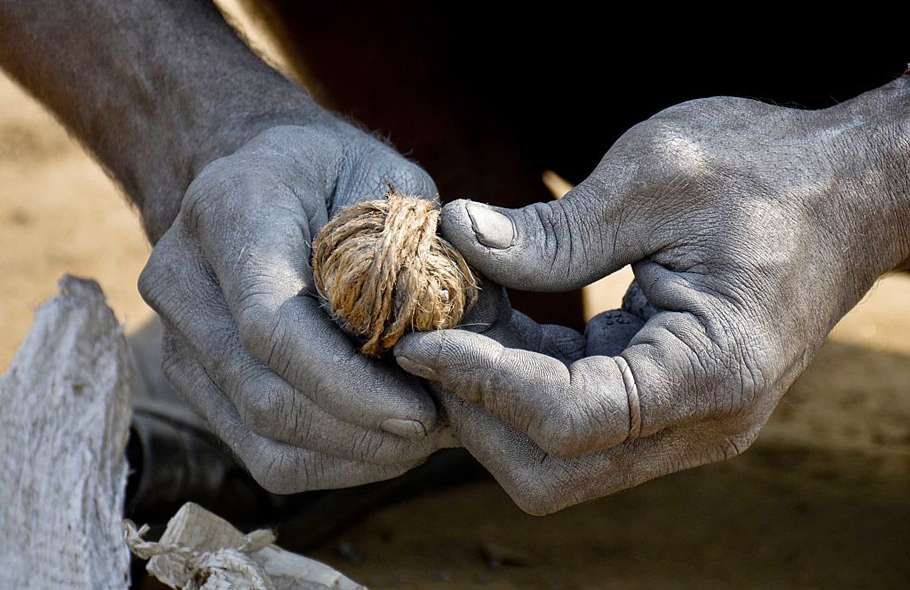 1/8
Workers make 'bombs' with their bare hands, a recipe for disaster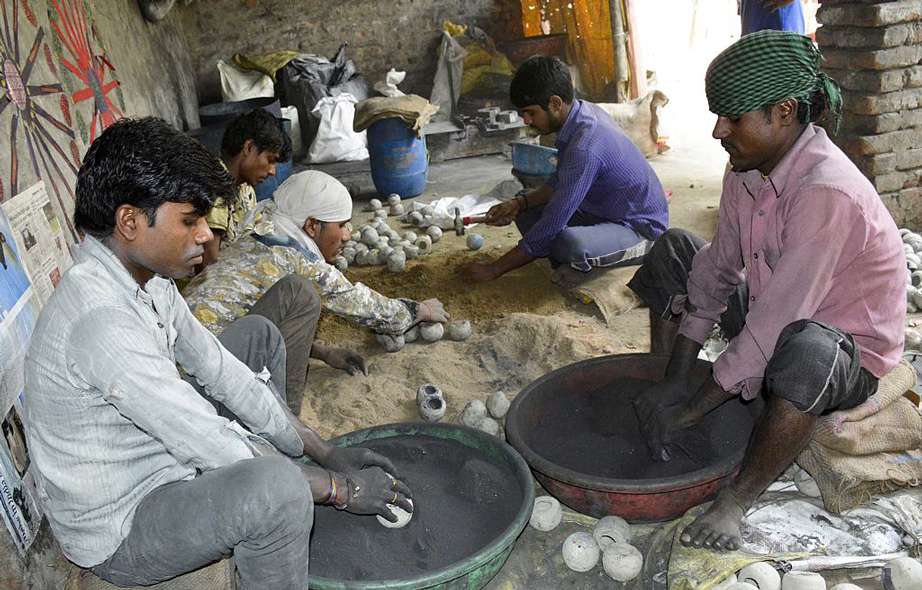 2/8
Workers aren't given gloves or masks to protect them.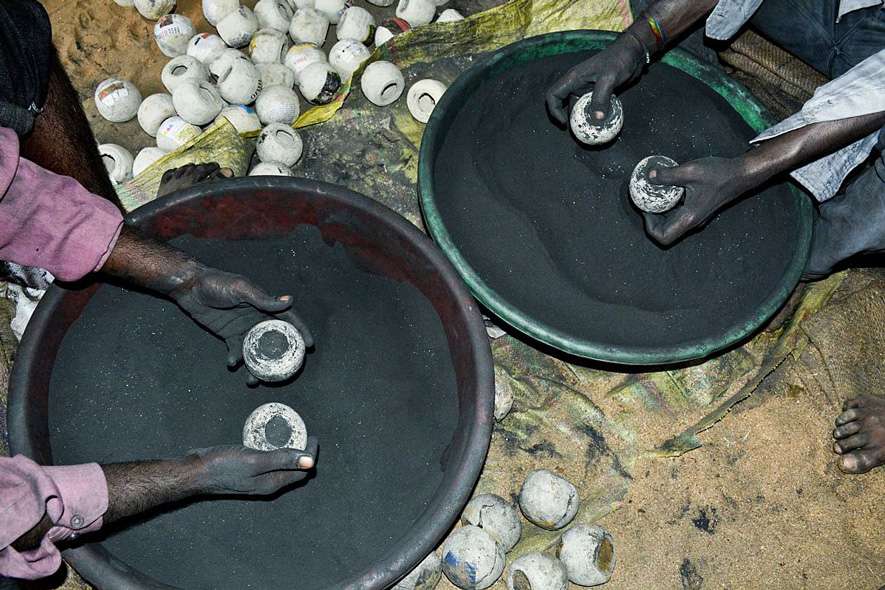 3/8
They stuff small earthen pots with gunpowder to create crude fireworks
This is an advertisement.
To view next image, click on the next button.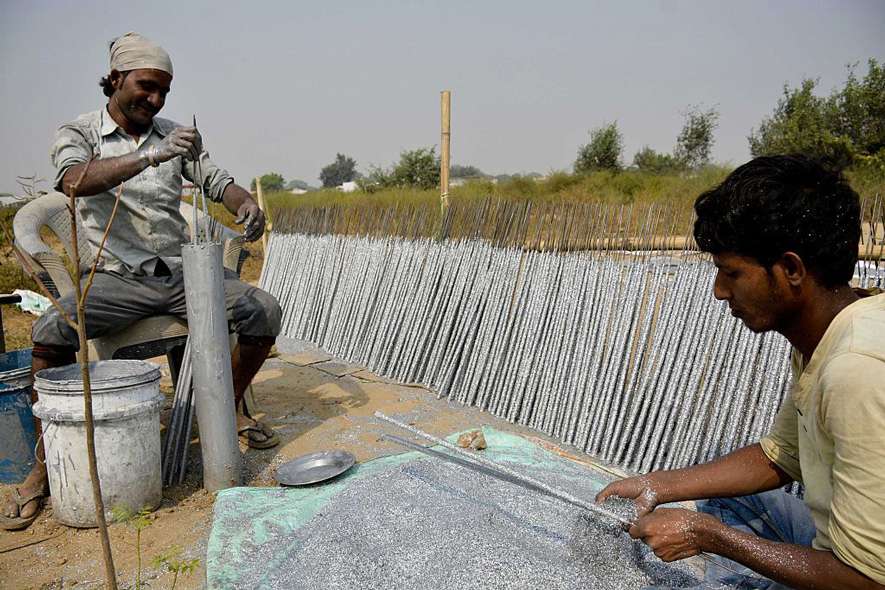 4/8
Crude science and machinery is used, endangering the workers lives.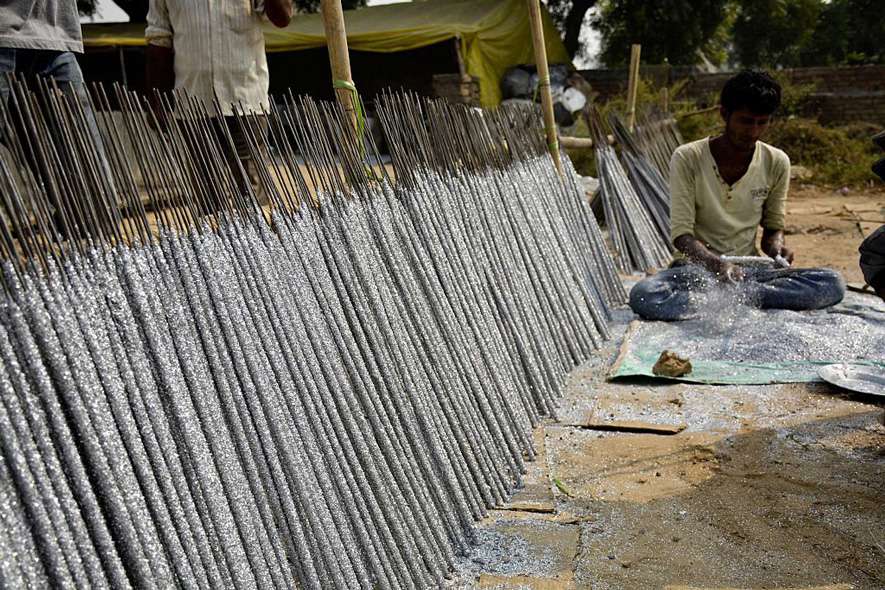 5/8
For their pains, they are still paid under Rs 8,000 a month.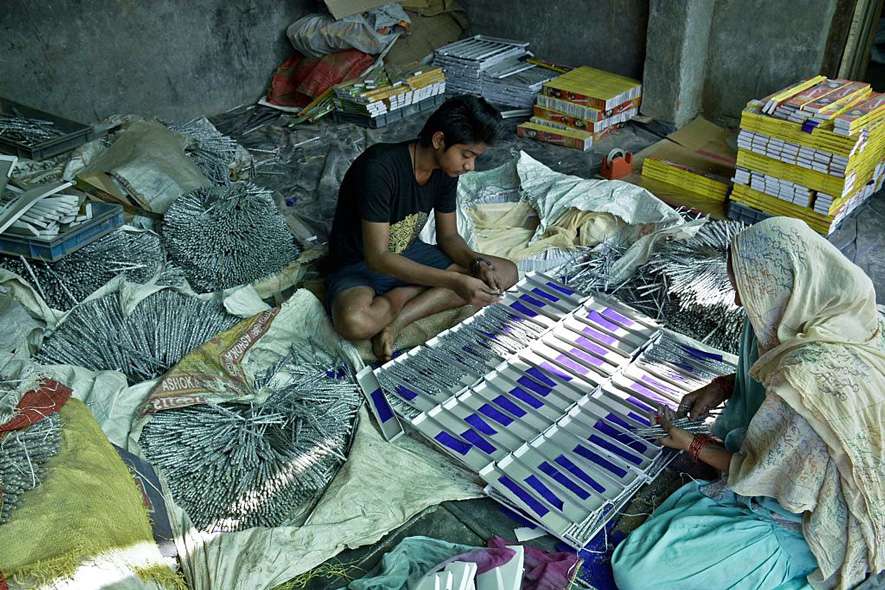 6/8
Women and children are hugely exploited by the industry.
This is an advertisement.
To view next image, click on the next button.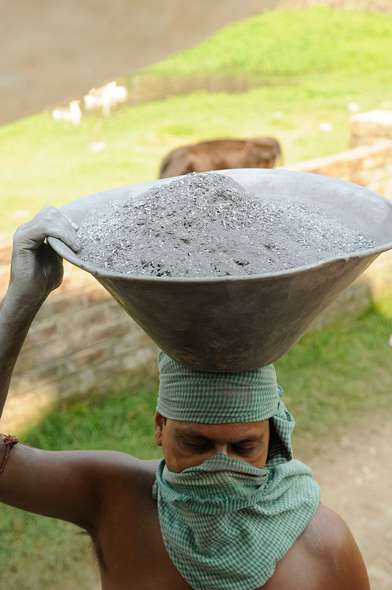 7/8
A worker at a firework factory fashioning a mask from his scarf to avoid inhaling the sulphur dust.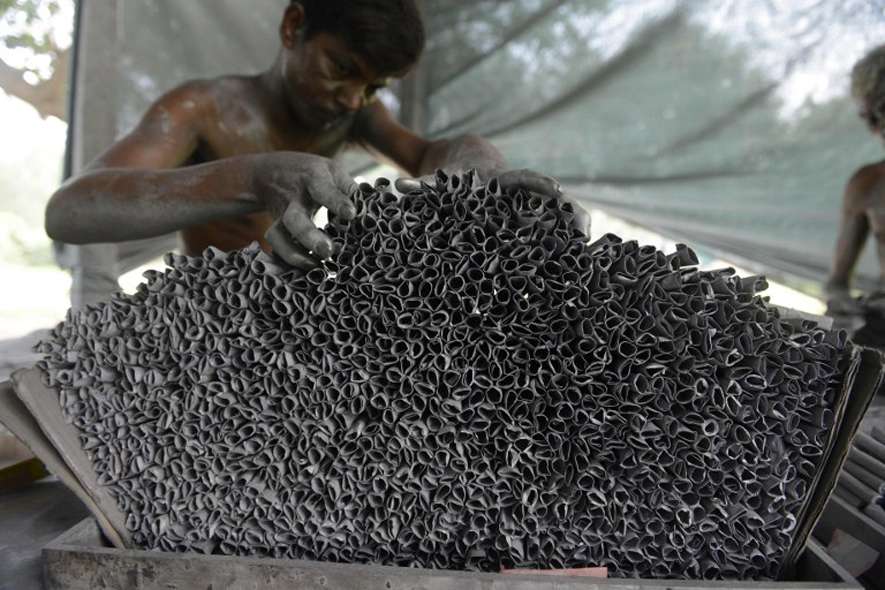 8/8
Often times, workers find themselves covered head to toe in the chemicals used, one matchstick away from complete incineration.
In pictures: With Diwali near, a glimpse into the lives of firework factory workers
Diwali is meant to be the festival of light. However, since fire crackers have usurped diyas as the central theme of the festival, many lives have been cast into darkness so that others can celebrate.
Firecrackers are in great demand ahead of Diwali and this this demand fuels the fireworks industry, which thrives off of squalid working conditions, child labour and poor safety precautions. The brunt of this apathy is borne by the factory workers, including women and children.
They receive no proper training and are instead forced to make to with a lack of machines or safety gear. They work slowly, afraid of generating a single spark which could prove fatal in the gunpowder-laden factories.
Many even die in explosions. In fact, Sivakasi, India\'s largest firework manufacturing hub just witnessed the death of 8 firework factory workers in an explosion on 20 October. While this may sound shocking to some, it\'s just another year in Sivakasi, where 20-25 people die every year in this manner.
So when you go out to buy firecrackers this year, ask yourself what the cost of your enjoyment really is, and is it at all worth it?
(Photos curated by Priyata Brajabasi & Vikas Kumar)