In pictures: Kerala's Kiss of Love returns to protest Sena's moral policing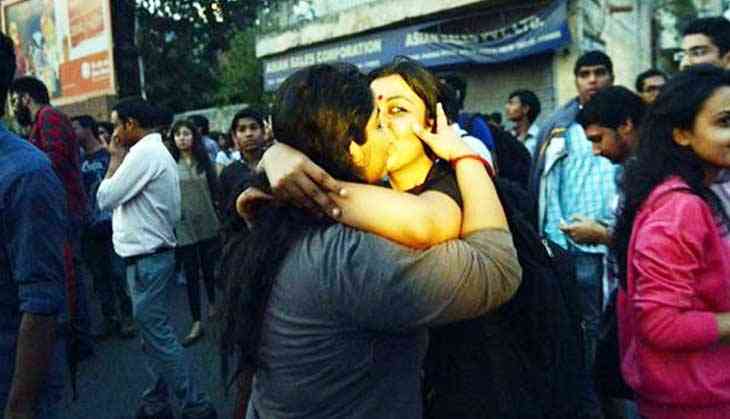 The kiss of love protest organised by activists in Kerala against the moral policing by Shiva Sena at Kochi's Marine Drive. (PTI)
India's moral police never seem to learn. In November 2014, the youth of Kerala fought back against the moral policing of the Sangh Parivar with India's first Kiss of Love protest. Now, just over two years later, the Shiv Sena have rekindled the ghosts of 2014, by targeting couples in Kerala's capital. But if they thought the youth of Kerala have forgot how to strike back, they were sorely mistaken.
This time too, the youth of Kerala responded to the Sena's overreaching by holding another Kiss of Love protest, showing that love wins over violence every time.
The protest, which took place at Kochi's Marine Drive, the site of the Sena's moral policing, saw the city's youth come flocking to flaunt their love. There were speeches, street plays, singing, dancing, and, of course, a lot of love and kisses.
With even the city's police commissioner present to ensure law and order, the police formed a circle around the protesters, allowing them to protest without fear. Here are some pictures.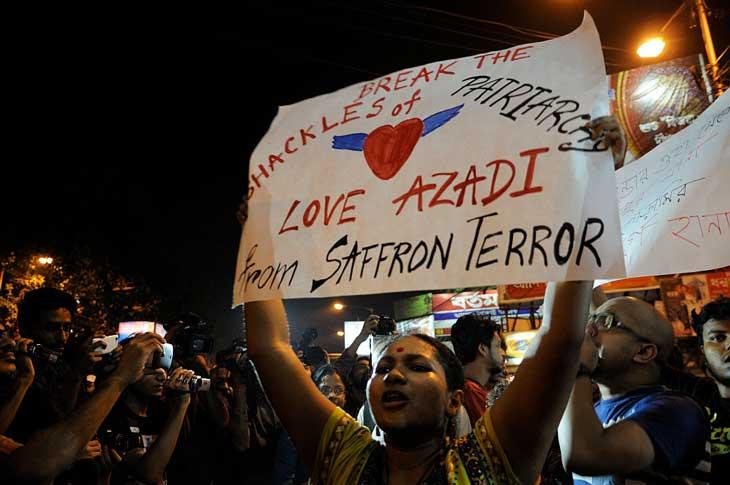 Students of Kolkata protested against the moral policing in India. Kiss of Love protest is a non-violent protest against the moral policing. On 2 November 2014 activists gathered in Kochi to express solidarity to the movement against moral policing. During the march police took around 50 activists into custody. Religious and political groups were also present to stop them from displaying intimacy in public. (NurPhoto via Getty Images)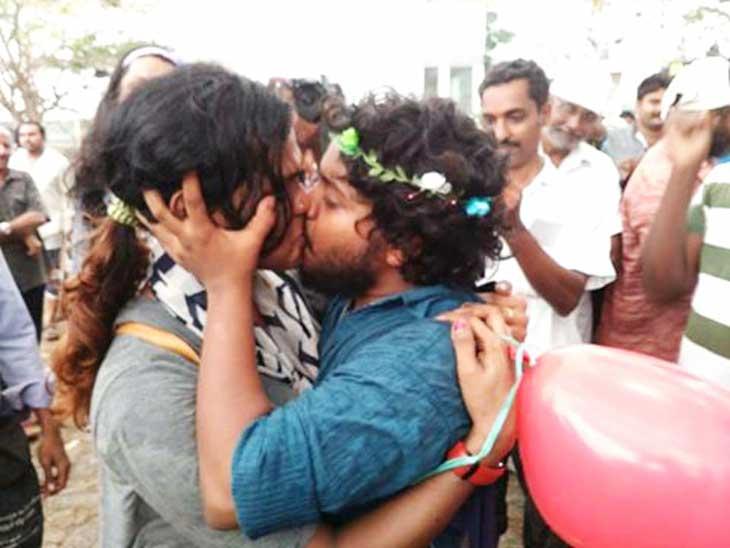 FACEBOOK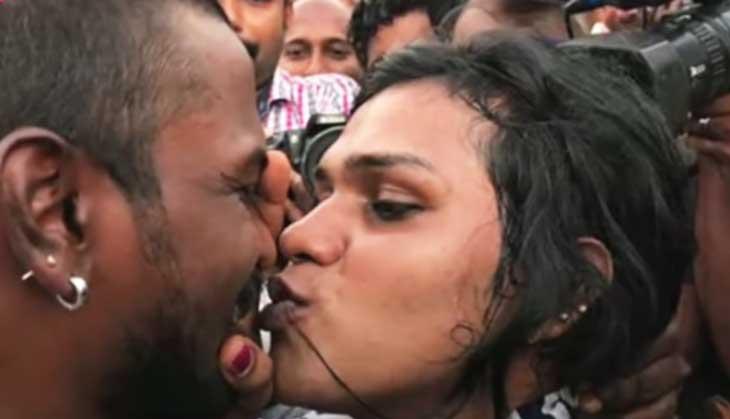 www.youtube.com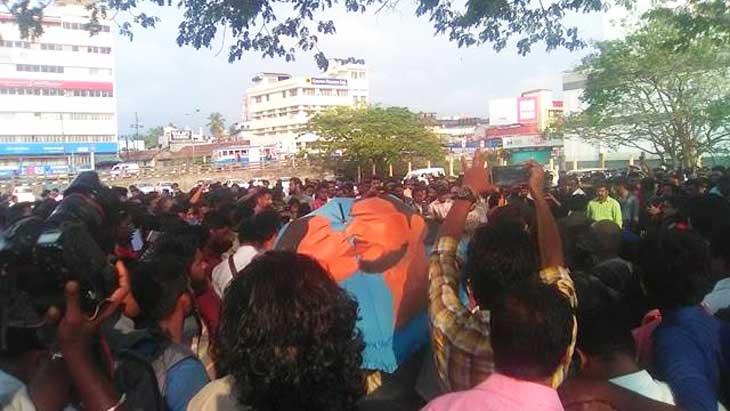 FACEBOOK