In pictures: Is Jallikattu about cruelty or culture?
Catch Team
| Updated on: 11 February 2017, 5:46 IST
Jallikattu, the traditional bull-taming sport in the state of Tamil Nadu has been at the centre of a raging controversy. Animal Rights activist say that the matter is simple: the sport is an example of animal cruelty. But those against the ban have some strong points which cannot be ignored.
The ban will sound the death knell for native cattle species in Tamil Nadu, as it will force livestock owners to abandon the rearing of various native varieties of livestock, which already stand threatened as they find no use in modern day agriculture or elsewhere. Those against the ban also argue that the livelihood of many farmers are at stake. With the extinction of indigenous species of cattle, foreign breeds will gain prominence, resulting in multinational companies dominating the dairy industry in India.
It's easy for urban folk like us to just voice our concern over animal cruelty involved in the sport, but people who want a ban on the sport are far removed from villages and towns and how their economy could be jeopardised once the ban is imposed. Now, youngsters across the state are protesting against the failure of both the central and state governments to enable the conduct of Jallikattu during the recently concluded Pongal festival. Most of them are protesting against animal welfare organisations like People for the Ethical Treatment of Animals (PETA) on whose petition the Supreme Court banned the sport.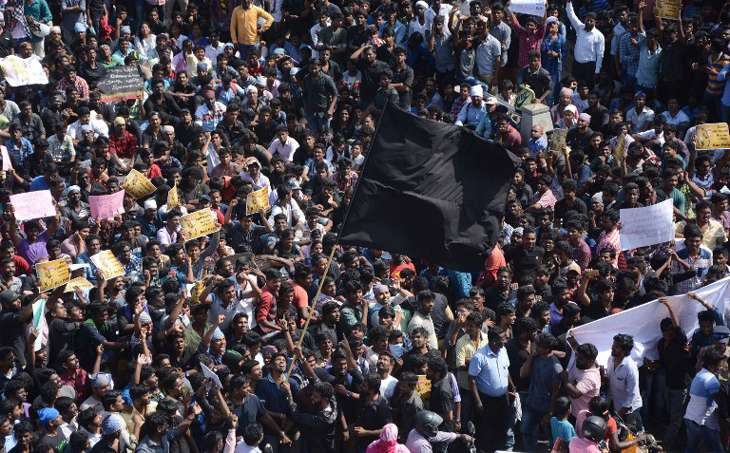 Indian protesters gather during a demonstration against the ban on the Jallikattu bull taming ritual at Marina Beach at Chennai on 18 January, 2017. (AFP PHOTO / STR)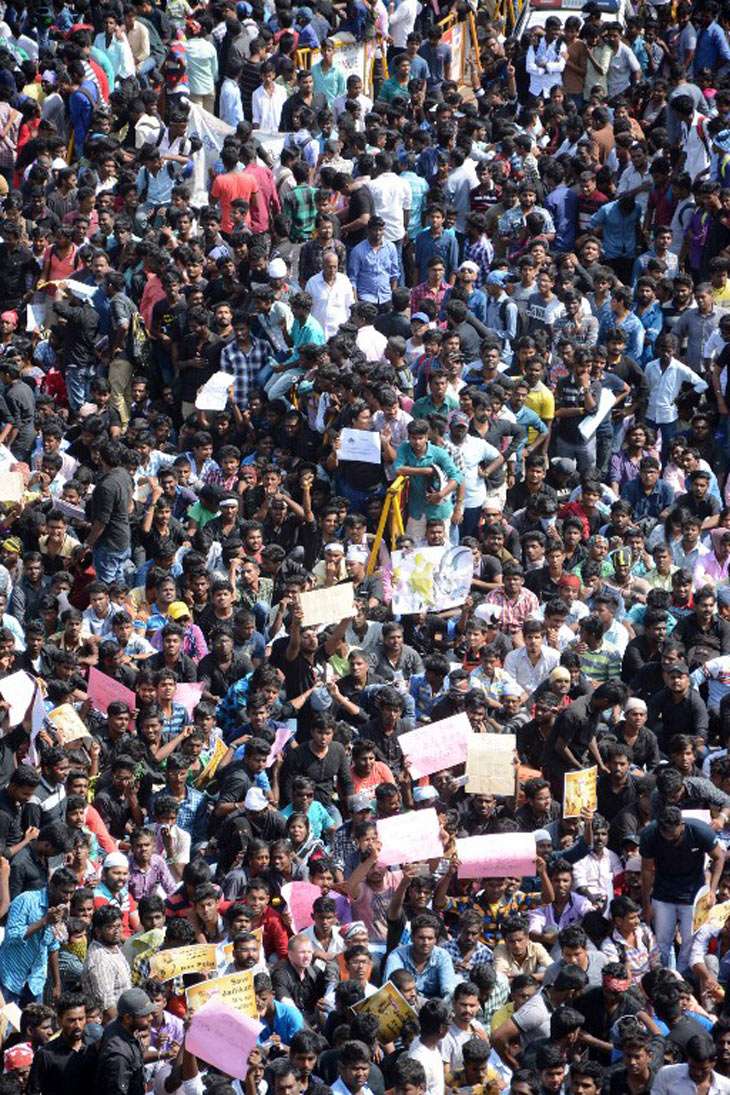 Indian protesters gather during a demonstration against the ban on the Jallikattu bull taming ritual at Marina Beach at Chennai on 18 January, 2017. (AFP PHOTO / STR)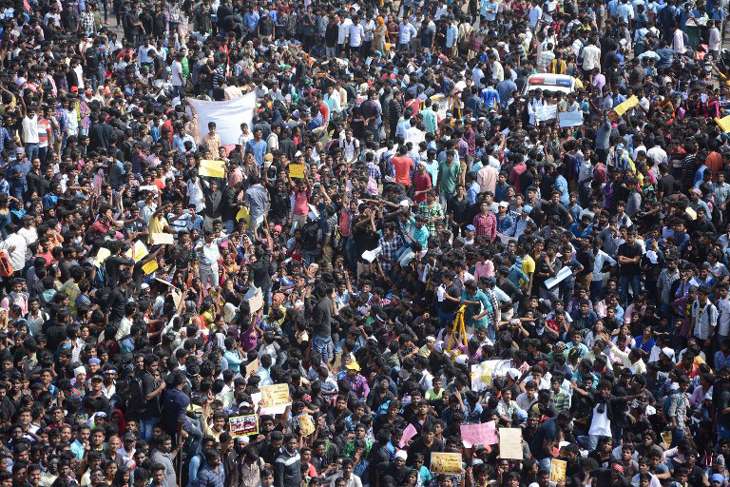 Indian protesters gather during a demonstration against the ban on the Jallikattu bull taming ritual at Marina Beach at Chennai on 18 January, 2017. (AFP PHOTO / STR)
Indian students shout slogans from the top of a bus during a demonstration against the ban on the Jallikattu bull taming ritual at Marina Beach at Chennai on 18 January, 2017. (AFP PHOTO / STR)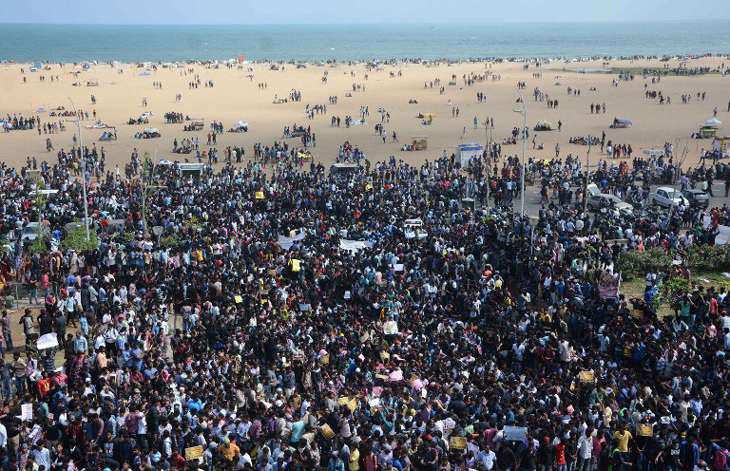 Indian protesters gather during a demonstration against the ban on the Jallikattu bull taming ritual at Marina Beach at Chennai on 18 January, 2017. (AFP PHOTO / STR)