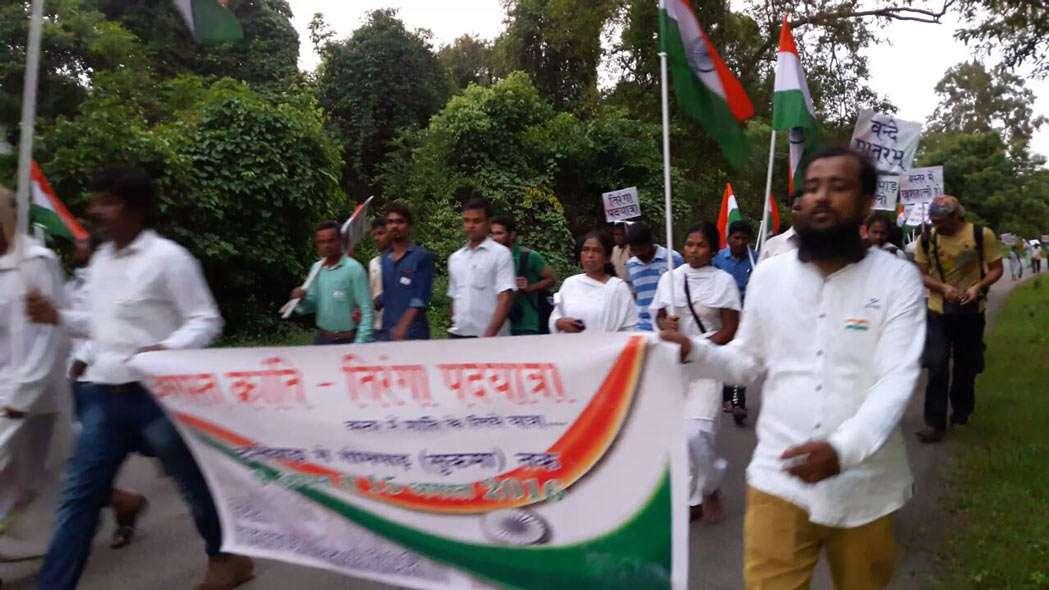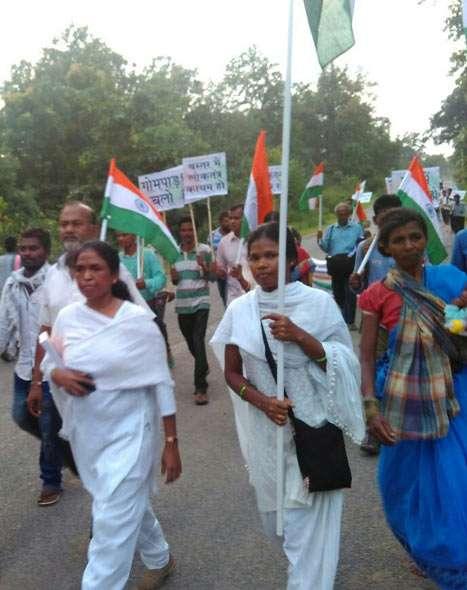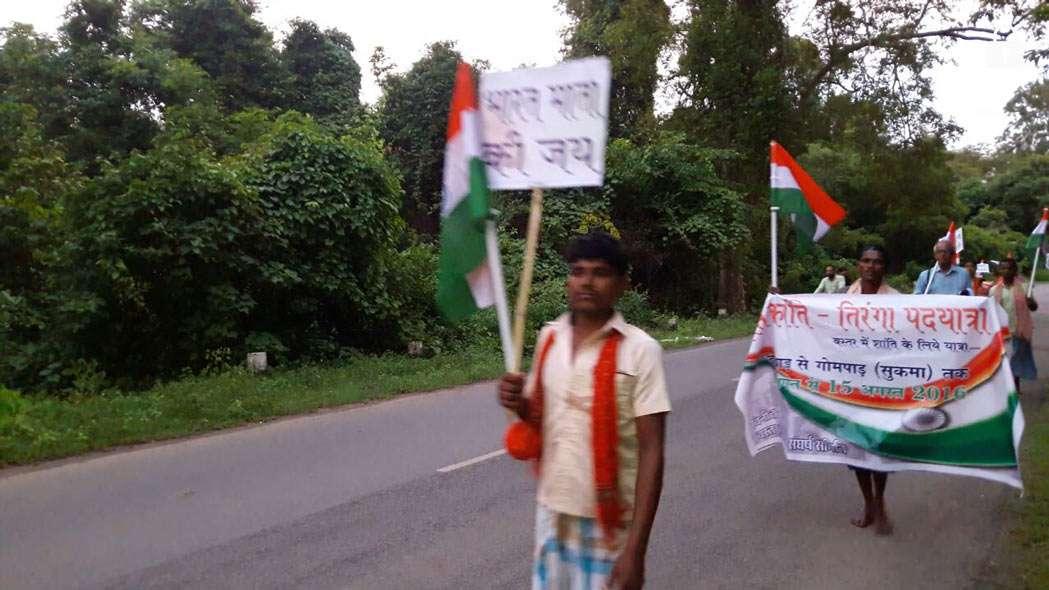 This is an advertisement.
To view next image, click on the next button.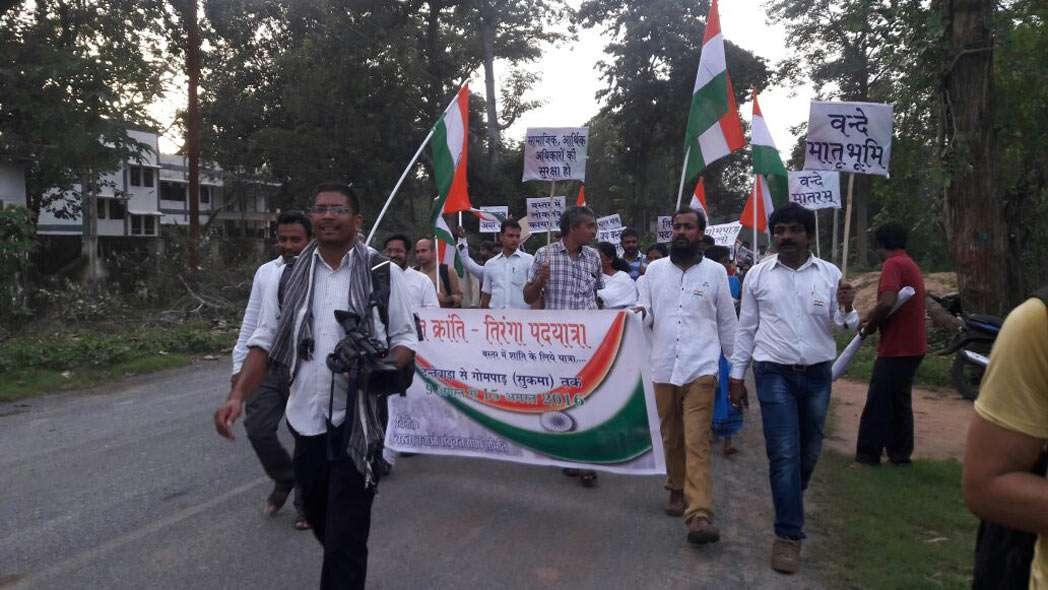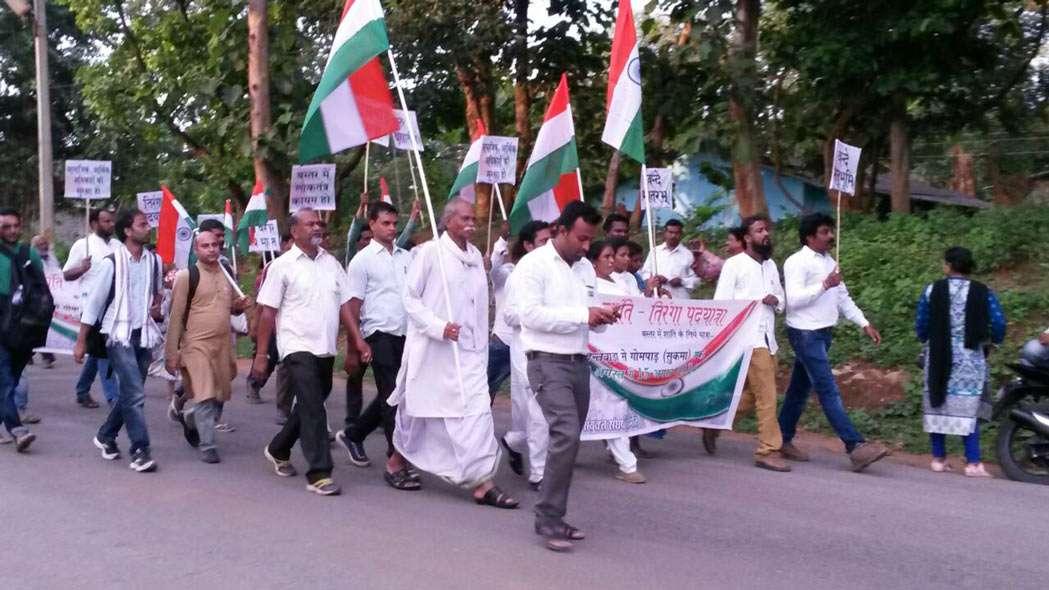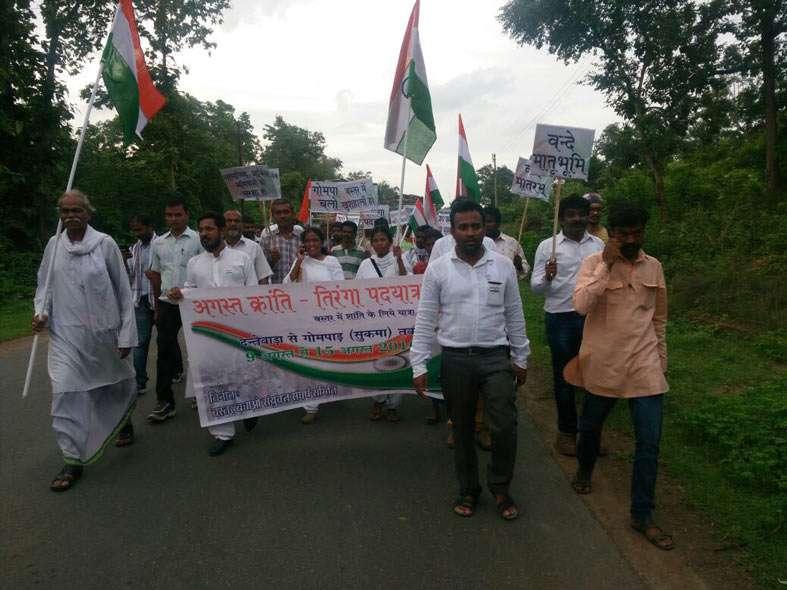 This is an advertisement.
To view next image, click on the next button.
In photos: With tricolour in hand, Soni Sori begins Tiranga Yatra in Bastar
On 9 August, which is World Tribal Day, tribal activist and Aam Aadmi Party (AAP) leader Soni Sori started a week-long march from Maoist-affected Dantewada in south Chhattisgarh to hoist the national flag at Gompad village in the adjacent Sukma district.
The \'Tiranga Yatra\', as it is called, will see the 180-km long walk end with the unfurling of the national flag in Gompad village on 15 August. Gompad is the same village where tribal woman Madkam Hidme was allegedly sexually assaulted and killed in a fake encounter last month. Sori has been joined by several social organisations under the banner of \'Bastar Bachao Sangharsh Samiti\' for the march.
Also read - Will Maoists red flag Soni Sori\'s Tiranga Yatra in Bastar?
While addressing supporters during the yatra on Tuesday, 41-year-old Sori said she will hoist the national flag in Gompad even if it costs her life. Undeterred by the threat of Maoists in the Naxal-controlled, she said, "The police has branded Gompad as a Maoist bastion. In reality, the police target the innocent villagers after branding them as insurgents."
According to Sori, the march will halt in over a dozen villages where the locals would be educated about the Constitution, the national flag and the real meaning of freedom.
Meanwhile, Sanket Thakur, the convener of the yatra, has alleged that the police and local administration is trying its level best to ensure that the march turns out to be a failure.
"People coming from far-flung places to participate in the yatra are not being allowed to stay in hotels. Villagers have been threatened and told that supporting the yatra could spoil their police record. Entertainment programmes have been organised in villages to prevent locals from participating," Thakur alleges.
Besides Bastar based social activists like Bela Bhatia, Shalini Gera, Janaklal Thakur and Lakhan Singh, several activists from all across the country have also congregated in Bastar to march along with Sori.
More in Catch - Soni Sori to kick off Bastar tiranga yatra tomorrow
Don\'t know about Soni Sori. But Rupa Subramanya wins worst tweet of the year