In photos: Rahul Gandhi visits flood-hit Gujarat, leaves with sinking feeling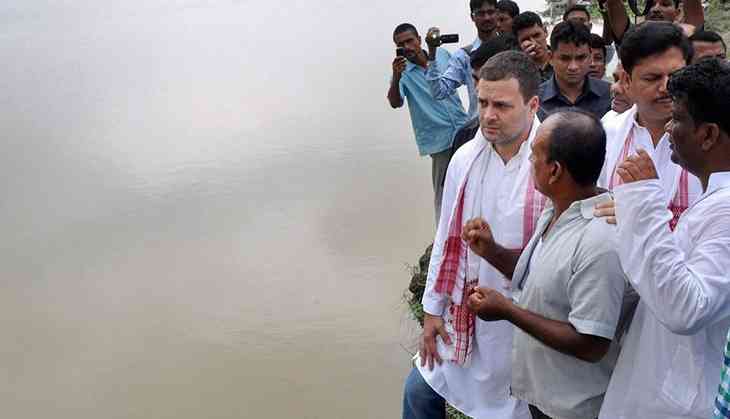 Congress vice-president Rahul Gandhi, along with villagers, inspects an embankment which was broken by floods, at Amtol village in Lakhimpur on Thursday. (PTI)
With floods ravaging the state of Gujarat, the safest Gujaratis have been the Congress MLAs who have been spirited away to Karnataka in the hopes of preventing defections to the BJP.

However, in their absence, there has been a distinct lack of Congress leadership present in Gujarat. This absence during a time of crisis, especially as the state inches closer to polls, could affect the already beleaguered Congress party's prospects in the state.

Making matters worse, the BJP in Gujarat has benefitted from the quick response of Prime Minister Narendra Modi, who conducted an aerial survey of the affected regions. In true Modi style, the whole exercise was documented in photos, maximising both publicity and goodwill.

Desperate to regain some ground, the Congress today sent Rahul Gandhi to Gujarat, in the hopes that the Gandhi scion's presence would garner some brownie points. In fact, in an attempt to one-up the Modi's aerial survey, Rahul decided to go the extra mile and survey the area on foot.

While the Congress leader refused to pull a Shivraj Singh Chouhan, rolling up his jeans and wading through inundated areas rather than having his entourage carry him across, his adventure quickly turned sour.

Attempting to give a speech in Dhanera town, Rahul was heckled into ending his speech prematurely. His problems only worsened as BJP supporters gathered at the spot, waving black flags in protest. Stone pelters even smashed several car windows of Rahul's convoy, with Rahul's car having its rear window shattered.

While Rahul escaped unharmed, we're not so sure whether he'll be revisiting these areas anytime soon.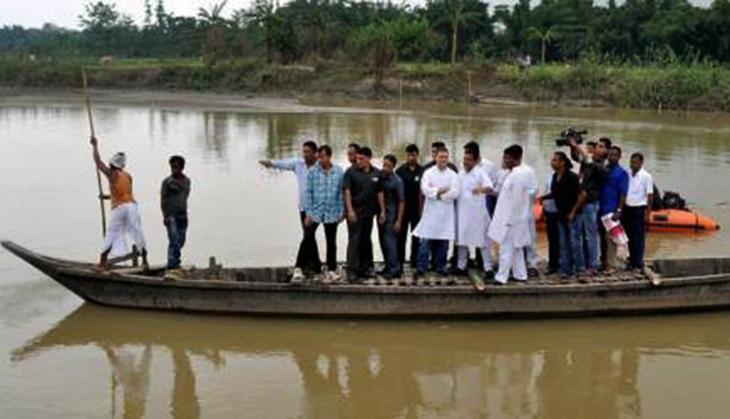 Congress vice-president Rahul Gandhi, along with party leaders and villagers, taking stock of flood situation at Amtol village in Lakhimpur on Thursday (PTI)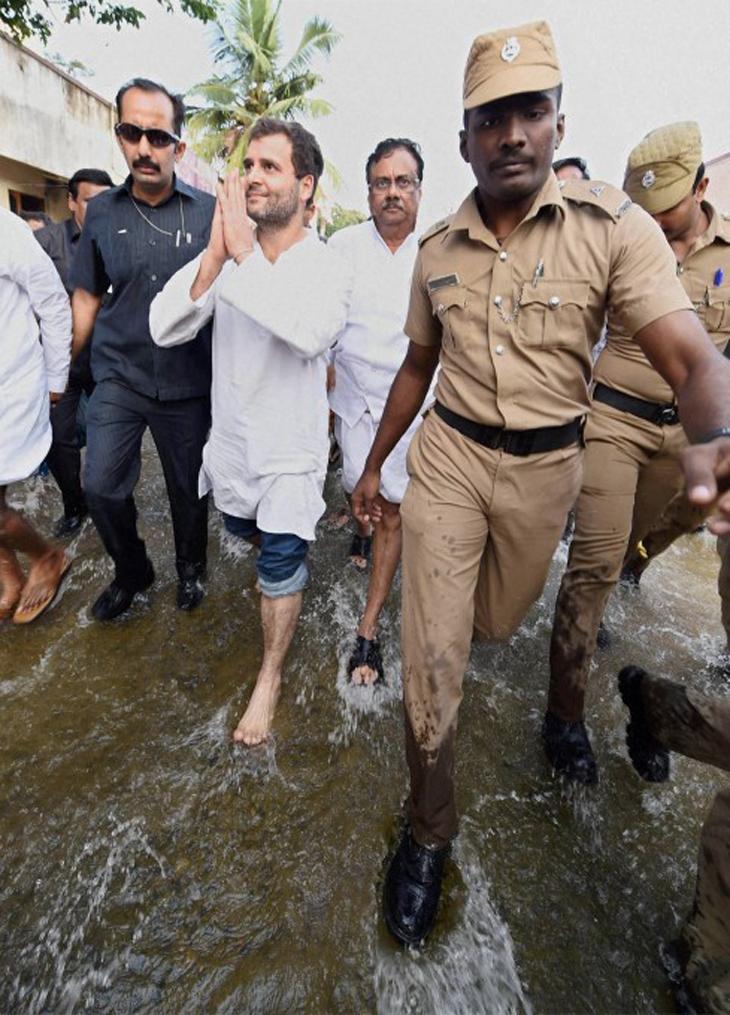 Rahul Gandhi Chennai visit: Congress Vice President Rahul Gandhi during his visit to Chennai floods affected areas. (PTI)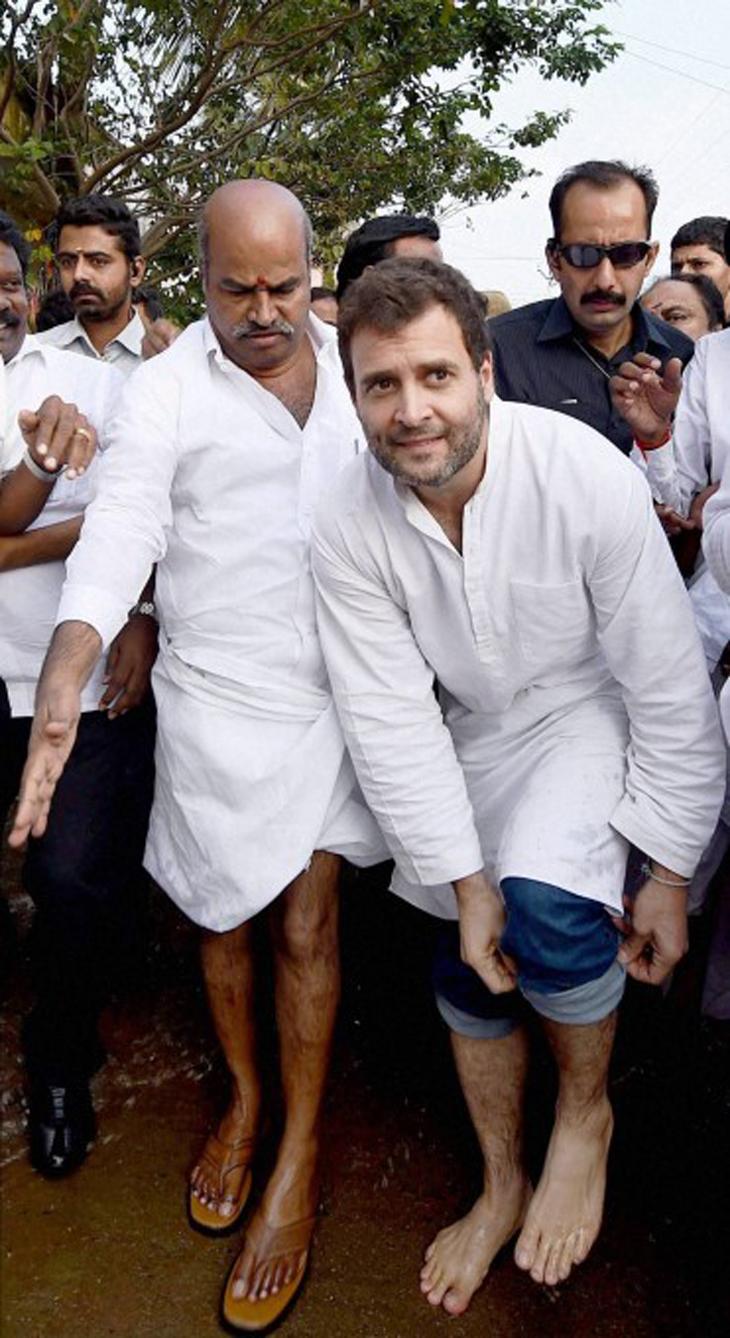 Rahul Gandhi Chennai visit: Congress Vice President Rahul Gandhi during his visit to Chennai floods affected areas. (PTI)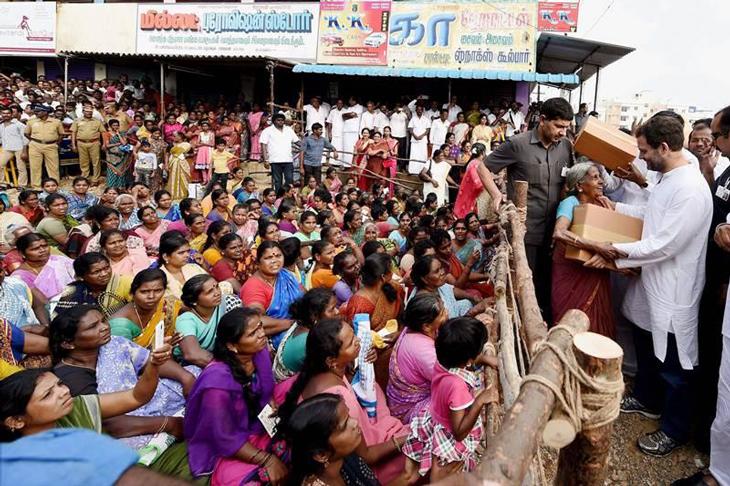 Rahul Gandhi Chennai visit: Congress Vice President Rahul Gandhi gives relief material to Chennai floods affected people at Mudichur. (PTI)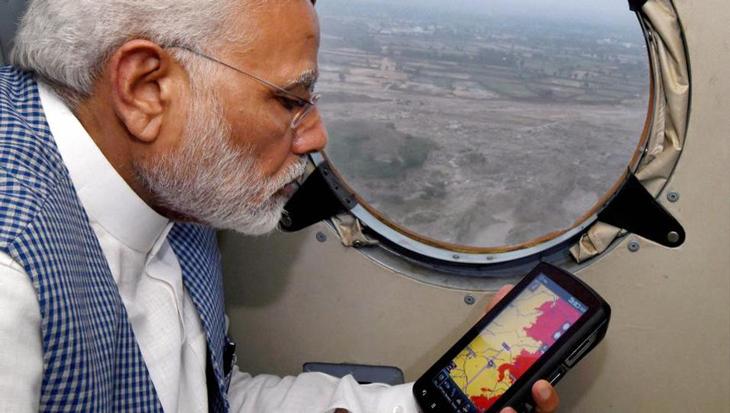 Prime Minister Narendra Modi conducting an aerial survey of flood affected areas of Banaskatha districts of Gujarat on Tuesday. (PTI)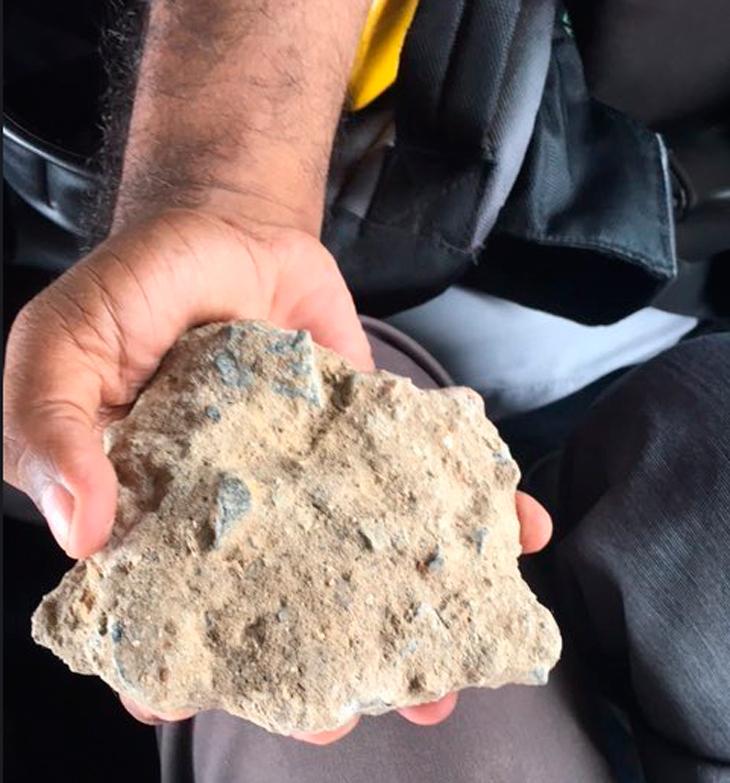 INCIndia/Twitter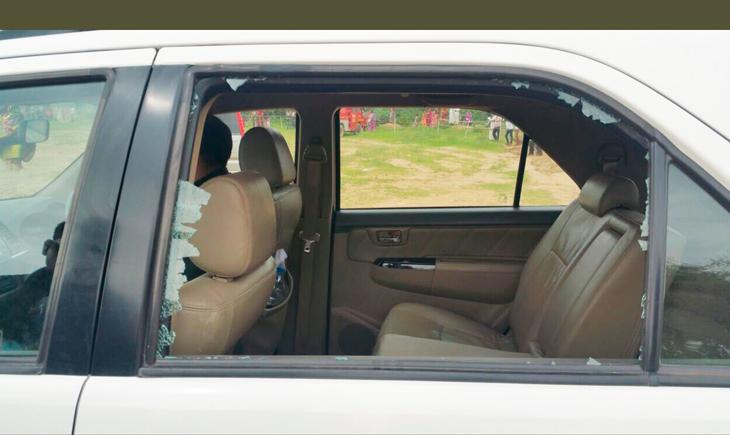 INCIndia/Twitter