In our need to venerate Nirbhaya, let's not forget Jyoti Singh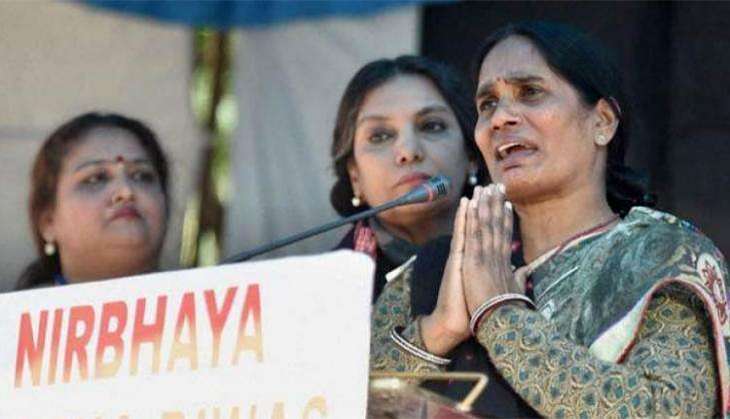 Nir-bhaya. The fearless one. That's the name we've all lovingly imposed on a young woman's memory.
It has been four years since she, the 2012 Delhi gang rape victim, was brutalised and left to die on the streets of Delhi. Her case rattled us, even though it was far from the first.
It rattled us because she could have been any urban middle class girl, returning home from an English movie. Because she and her male friend tried to catch an auto at night in vain. Because they were attacked, and she was violated in a bus that travelled through the posh South Delhi area.
Also read - Nirbhaya changed nothing. Delhi continues to be the rape Capital
It rattled us because it could have been any of us Delhi journalists.
It was hard to understand, wasn't it? "How could this happen near the mall?" "But there was a guy with her!" "She took a bus because there was no auto. Shouldn't that have been the safer option?" "How can ANY of us feel safe again?"
And that discomfort with feeling unsafe had to be taken care of. Our cocoons needed padding. And so, we, the media, invented a well-meaning but ironic rhetoric, one that successfully distanced us from her, one that we swore to call her by - Nirbhaya.
Name game
Last year, her mother Asha Devi announced that she would rather have her daughter remembered by her real name as "it is the offenders who should be ashamed and hide their name."
"My daughter was Jyoti Singh and I am not ashamed to name her," Asha Devi declared.
For the mother to have made such a declaration is, if nothing else, indicative of the discomfort caused to the family by the goddess status her daughter has been given. And for what? Because she died in the worst way imaginable?
Naming a rape victim is against the ethics of journalism. But it is also important to understand why that practice exists. Rape victims' identities are withheld to protect them and their families, in case of death, to not hurt their memory, and most importantly, to save them from scrutiny.
The name 'Nirbhaya' has not made any of these things happen for Jyoti Singh. Her family continues to be hauled up and paraded as a prime-time television spectacle around this time of the year, there's a controversial BBC documentary on her case, and beyond those two words that make her name, the media has printed everything we possibly could have on her.
And while we desperately guard Jyoti Singh's right to preserving her identity, the same courtesy is not extended to Jisha, a Dalit girl who was raped and murdered in Kerala in April, this year. The double standards point to a clear hierarchy within the right to preserve one's identity. But it also suggests that perhaps keeping the concept that is Nirbhaya alive serves in our selfish interests.
So then, this would be a good time to admit that we, as journalists, don't stick to calling her Nirbhaya for solely ethical reasons. We do so because it saves us from dealing with the truth that this was a real person. That this was someone we could have known personally.
On a pedestal
It would be wrong for us to feel sorry for her, so we worship her. We hold her up as an example of fearlessness - because she fought for her life for 10 days - but also as one of ultimate sacrifice.
Jyoti, as a leading media outfit reminds us every year, 'lit a flame'. She became a deity, a symbol of India's breaking point for violence against women. Yes, we stood up, protested, pushed for our rape laws to change, and they did. And therefore, we must collectively acknowledge our social responsibility in bringing change.
Also read - Juvenile Justice Bill gives justice to none. Least of all Jyoti's parents
That social responsibility cannot be called Nirbhaya. Jyoti Singh, unlike Suzette Jordan, did not fight her own case, could not fight it. To force her memory into embodying the sort of courage an entire country needs is highly unfair.
Besides, it is also a state of collective denial. The symbolism of Nirbhaya is so larger-than-life that we can all comfortably hide ourselves and our fears behind it. We can tell ourselves that while rape is frightening, harrowing and a real threat out there somewhere, we can hide and stay out of its way.
Jyoti Singh's case could have burst that bubble. For a moment it seemed like it did. And then we did to it what we've done to social movements throughout human history. Turned it into empty rhetoric.
This is the highest form of disservice we can do to her memory. For if we truly credit her with being the person who made a country stand up and protest violence against women, Jyoti Singh shouldn't be remembered as Nirbhaya. She should be remembered as herself, as a human, just like you and I.