In numbers: Shortage of faculty across IITs in India is at an all-time high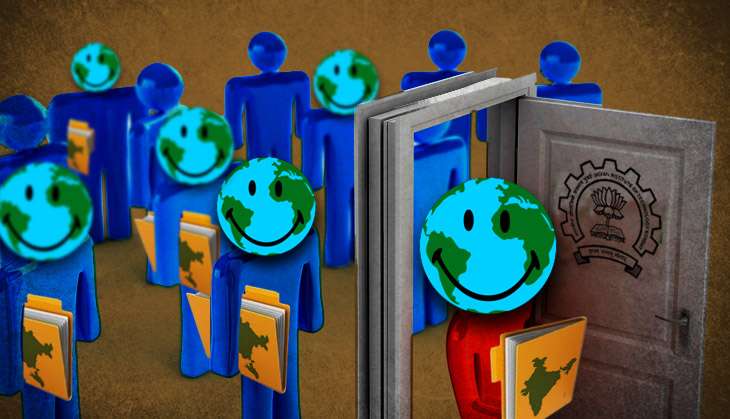 Shortage of faculty across IITs in India (Arya Sharma/Catch News)
Over the past few years, the number of Indian Institute of Technology (IITs) has ballooned, but there is a massive shortage of faculty at these premier institutions. To address the shortage, a recent Cabinet note proposed that the income criteria for issuing work visas for foreign faculty members be relaxed.
To understand why this a step in the right direction, here are a few numbers for you to digest:
The vacancy rate in IIT Jodhpur and IIT Banaras Hindu University (BHU), according to an RTI filed by The Indian Express.
This vacancy is from 2014-15.
The lowest vacancy - 10%, is reported by IIT Mandi, while the highest vacancy is at IIT BHU (53%).
Answers given by the government to a question of faculty shortage, according to a reply in the Lok Sabha.
Teaching positions compensated by research scholars, contractual, adjunct and visiting faculty.
Year round open advertisements in selected international journals.
Appointments of Non-Resident Indians and Persons of Indian Origin with similar terms as regular faculty.
Number of international faculty members in IIT Delhi, according to a report in Mint. Government has also launched Global Initiative for Academic Networks which authorises foreign faculty to teach certain courses.
In total, IIT Delhi has 466 teaching staff.
In contrast, the Massachusetts Institute of Technology in the US has 1,679 international teachers out of a total of 2,982 faculties.
SUBSCRIBE TO OUR NEWSLETTER
and get Fresh Catch daily