In-laws tattoo "mera baap chor hai" on girl's forehead for not paying dowry
A woman was put through the worst kind of humiliation just because her family couldn't pay Rs 51,000 as dowry. Her husband and in-laws tattooed the words "mera baap chor hai" on her forehead. Not satisfied with this, they tied her hands and feet and tattooed filthy abuses all over her body.
This gruesome story is the bitter truth for Mamta (name changed) a resident of Amer in Rajasthan.
Mamta recalls that her husband and his three elder brothers made her inhale something due to which she could not resist. Then they tied her up and began tattooing her body. They wrote filthy abuses using her father name.
Also read - 20 women killed for dowry every day between 2012 and 2014: Maneka Gandhi
One of her husband's brothers even used a knife to write something on her thighs just over her knees.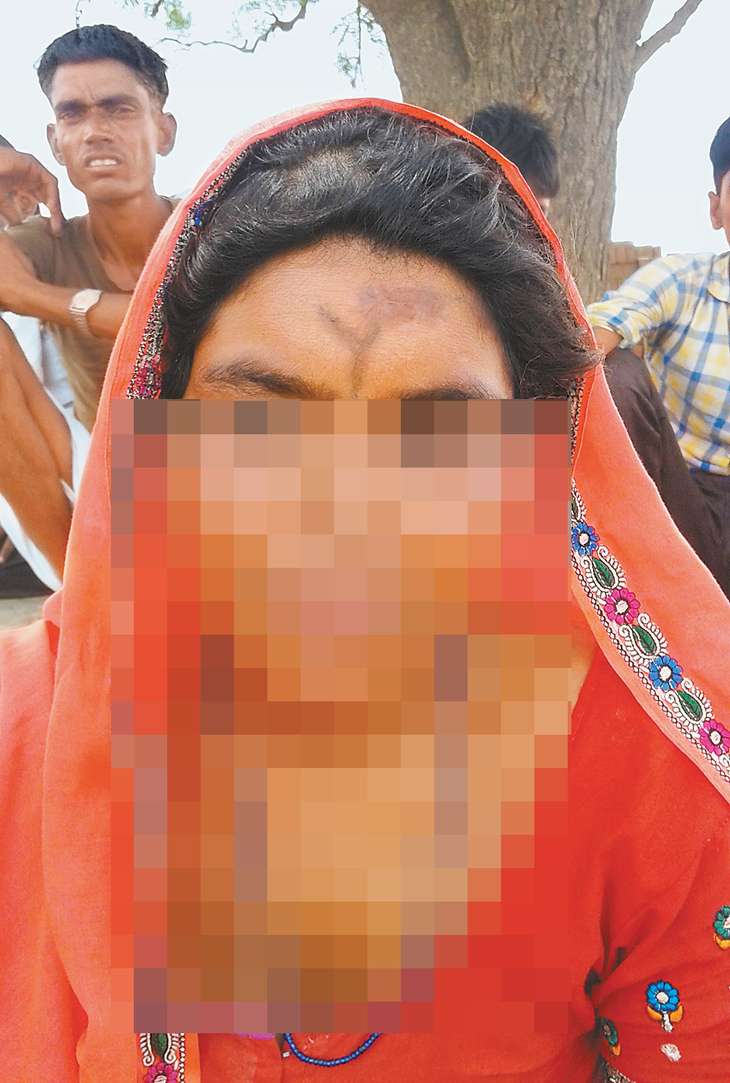 Rajasthan Patrika
Mamta was married to Jaggu of Raini village in Rajgah, Alwar on 14 January, 2015. Hardly six months had passed before her in-laws started torturing her for dowry. She bore this for months without complaining.
It was only when her father came to visit her that her condition came to light.
'The deplorable condition of my daughter shook the ground from beneath my feet and I brought her back home. We have been trying to erase the tattooed marks from her forehead using acid and lime water. We have tattooed over what was written over her hands and legs so that the abuses aren't visible any more".
The police have not been supportive at all, says Mamta's father, who had initially rushed her to the Raini Police Station even before taking her to the hospital.
The police personnel present told him nonchalantly that as the offenders are from Raini, they would get off so he should file his complaint in Amer only.
Then he was approached by a person who suggested registering an FIR through the court. He charged them money and gave them a copy of the "complaint". When this correspondent checked the papers, it turned out that it was merely a complaint addressed to the Police Commissioner (North) but was of no use as it did not have a "received" stamp from the police station.
More in Catch - Uttar Pradesh: Woman burnt to death by in-laws over dowry, another allegedly hanged
BSP MP's daughter-in-law found dead, police file case of dowry death