Higher education in the doldrums. Here are some of the challenges the Modi government faces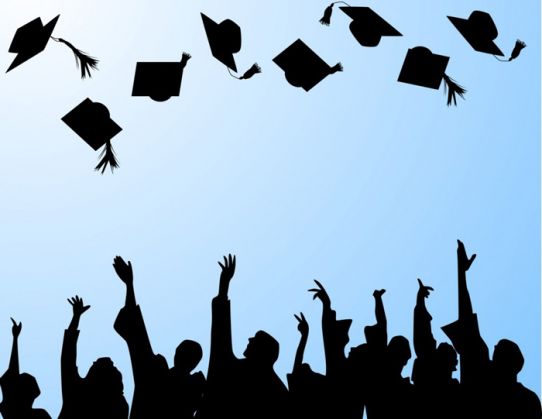 In times of middle class jingoism and student agitations, the Ministry of Human Resource Development has come out with an answer to solve all problems. All central universities will now have to raise a national flag upon a 200 feet mast.
MHRD, the most controversial ministry in the Modi government, thinks that this flag will symbolise a 'strong India', with a 'sense of unity and integrity'. Some similarity of this step can be drawn from the United States of America. American flags suddenly became more visible after 9/11, representing a strong nation, which gave a war cry of revenge.
Also read - Butting heads: A letter to Mr Mohandas Pai and his ilk
However, what such directive clearly does not address are much bigger issues. Here we list out a few challenges:
rupees
The amount budgeted to the higher education department in 2015-16.
Approximately the amount donated by Azim Premji of WIPRO from November 2014 to December 2015 towards educational causes.
Of this, the biggest pie goes to University Grants Commission (Rs 9,615 crore), followed by Technical Education (Rs 9,292 crore).
Significantly, the Indian Institute of Technology (IITs) got Rs 3,539 crore but the Indian Institute of Management (IIMs) got Rs 275 crore while Jawaharlal Nehru University got just Rs 200 crore.
Total number of universities in India as of December 2015.
Of this, 46 are central universities, 342 are state universities, 227 private universities and 125 are deemed to be universities.
Uttar Pradesh, Gujarat, Tamil Nadu and Karnataka have the highest concentration of universities in India.
The main challenges in higher education are two-fold: Poor access across socio-economic groups, especially Muslims and Tribals and low enrollment.
The national average of Gross Enrollment Ratio (GER) in higher education, as per a reply by Smriti Irani in parliament in December, 2015.
This means that only about one-fourth of the population in the age group of 18-23 years old are pursuing higher education.
The 12th five year plan (2012-17) aims to raise the GER in higher education to 30%, a daunting task, given the present rate in states like Kerala (24.9%), Punjab (25.4%), Karnataka (26.2%), and Maharashtra (26.3%).
Total number of students enrolled in higher education as of 2011-12, of which 44.4% are girls.
This is more than the population of Delhi.
The most important element to cater to these many students is a strong number of teachers. Unfortunately, there is a vacancy of 35% in higher education, with the highest rate of vacancy in IITs (39%) and central universities (38%).
Prominent institutes such as IIT Roorkie has a vacancy of about 50%, same with Delhi University, while IIM Ahmedabad has a 29% shortage of faculty.
Share of tribal students in higher education, according to the All India Survey on Higher Education 2011-12.
Muslims comprise 4.5%, Scheduled Castes constitute 12.5%, while for Other Backwrd Castes it is over 30%.
Reasons for this are sociological, as per one UGC report: It says that higher education has always been the domain of the financially well off - the salaried in urban areas and the landed upper castes in rural areas. However, others (deprived, marginalised and poor) are forced to look for jobs, and not wait for higher education.