High time: Drug trafficking keeps cops on toes as Mumbai, Goa go on year-end party mode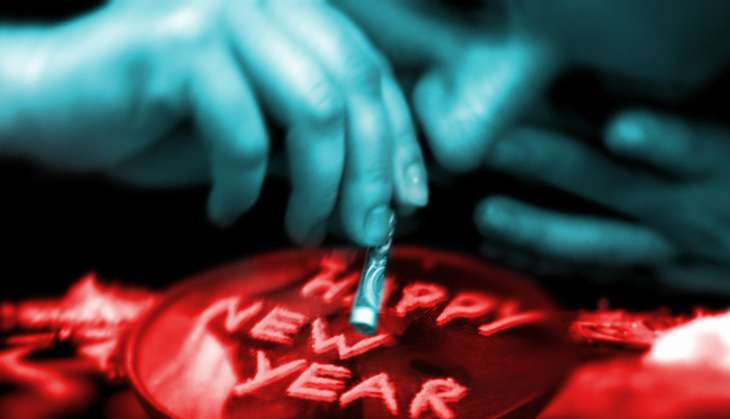 Goa is known for it's unparallelled New Year's celebrations, and a lot of Indians flock to the state towards the end of every year.
Those who can't get accommodation in Goa settle on parties in Mumbai and adjoining places like villages in Thane district, where people own farm houses.
And while millions are preparing for these year-end parties this year too, the police department and law enforcement agencies are preparing to keep a check on anti-social elements, which generally get active at this time of the year.
In the city
It has been a long-standing experience that year-end draws many drug-peddlers out to hunt for gullible customers.
"Mumbai being a cosmopolitan city, all celebrations are a notch higher than in other parts of the state. Over the last few years, use of drugs has become routine practice in various closed-door parties in Mumbai and adjoining areas. We have observed a high increase in drug movement in the city during this period," said a senior retired police official who did not wish to be named.
According to the officer, who has served in Mumbai Crime branch for long, Mumbai is the hub of drugs and the drugs are supplied to Goa, via Konkan.
Every year, police keep a closer on the criminals on record known to be involved in drug peddling.
"Despite the fact that several raids are conducted and no matter how many rave parties are busted, the drug peddlers get hyperactive during this period," the officer said.
Like always, Mumbai is abuzz with people trying to procure drugs of their choice for the new year parties. In fact, a huge stock of various drugs has just arrived in the city.
And investigations have so far revealed the involvement of foreign nationals in the drugs business in Mumbai and Goa.
"The tourism season beings in Goa in November. This is the time when the drug peddlers get active. Millions of people - both Indians and foreign nationals - gather at Goa for new year celebrations. These tourists are the biggest customers. The drugs reach Goa from Mumbai via Konkan. Drugs such as cocaine, hashish, marijuana, LSD dots, ecstasy and mefedron tablets are among those in high demand," said the sources in Mumbai police.
Modus Operandi of drug cartels in Mumbai
Sources said that most of the time, people from African countries are involved in illicit drugs trafficking. Initially, these people are not acquainted with the people directly involved in the drug trade in Mumbai. They are only instructed to go to some hotel where a person would meet them.
Once they check into the hotel as instructed, the peddlers in Mumbai meet them and the drugs are exchanged after confirming the code. After handing over the consignment, the visitor immediately returns to his country. These people are handsomely paid and the payment runs into several thousands of US Dollars.
It is not just the anti-social elements who are involved in drug smuggling and trade in Mumbai. It has now been established that some policemen too are part of this multi-billion-dollar drug cartel.
In March last year, the Mumbai Crime Branch arrested police constable Dharma Kalokhe, posted at the Marine Drive police station. Crime branch officials recovered 100 kg drugs from his locker at the police station and from his house at a village in Satara district.
Bollywood producer Subhash Dudhani was arrested in connection with the smuggling of drugs worth Rs 3,000 crore seized from Udaipur in Rajasthan. Dudhani was arrested in November this year.
In the same month, police arrested three persons and recovered hashish worth Rs 42 lakh and 103 kgs of marijuana. Two weeks ago the Kandivali police arrested Kishor Nandan, a Dutch citizen of Indian origin and recovered LSD dots and ecstasy tablets collectively worth Rs 1 crore from him.
The Airport Intelligence Unit (AIU) had arrested an African national woman at Chhatrapati Shivaji International Airport who was trying to smuggle in two kgs of cocaine worth Rs 12 core.
It all happens in Mumbai
The National Crime Record Bureau (NCRB) too has said that Mumbai is the hub of illicit drug trade.
According to NCRB in all 14,274 cases of drug trafficking were registered in Mumbai alone and 14,622 in other parts of the state in the year 2014. While in 2015, the number rose to 18,628 cases in Mumbai and 18,979 in other parts of Maharashtra.
"Drug smuggling takes place round the year. But it goes up remarkably around year-end. The reason is the huge number of parties that are organised during that time in Mumbai and Goa. In most of the cases the smuggled drugs are used in such parties," said a senior official from the anti-narcotics department.
Edited by Jhinuk Sen