Have you seen India's first humanoid police robot? See the first look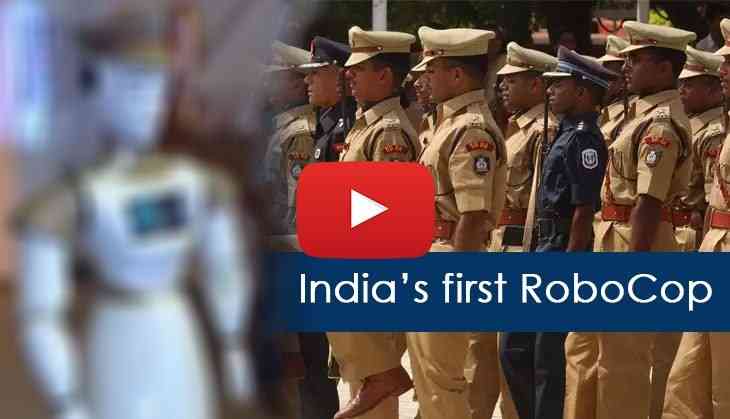 India has embarked its way towards automation and all set to put its hands in the field of robotics. Now, Indians will soon to witness the robots in their surroundings.
The world was amused when it saw the social humanoid robot, Sophia, which was developed by Hong Kong-based company Hanson Robotics.
Now, India is also on the edge of promoting robotics in the nation. However, Kerela has become the first state which has developed the first humanoid police robot in India, yesterday in Thiruvananthapuram.
Kerela CM Chief Minister Pinarayi Vijayan inaugurated the first humanoid police robot named KP-BOT at the police headquarters in the state on 19th February.
As per the reports of news agency ANI, the robot will perform duties of the front office of police headquarters. It'll receive the visitors & direct them to different places according to their needs.
KP-BOT has become the first robot that will use for police work.
CM Vijayan has welcomed the sub-inspector (Si)-ranked robot into the service with an honorary salute and this 'RoboCop' will respond with a perfect salute.
Reportedly, KP-BOT will perform the duties of the front office of the police headquarters which means the robot will receive visitors and also direct them to different places, whenever it required.
Kerala: CM Pinarayi Vijayan inaugurated KP-BOT, first humanoid police robot in India, yesterday in Thiruvananthapuram. The robot will perform duties of the front office of police headquarters. It'll receive the visitors & direct them to different places according to their needs. pic.twitter.com/GySUw6RYZ5

— ANI (@ANI) February 19, 2019